Florida Gators Football Recruiting: Alec Jackson Update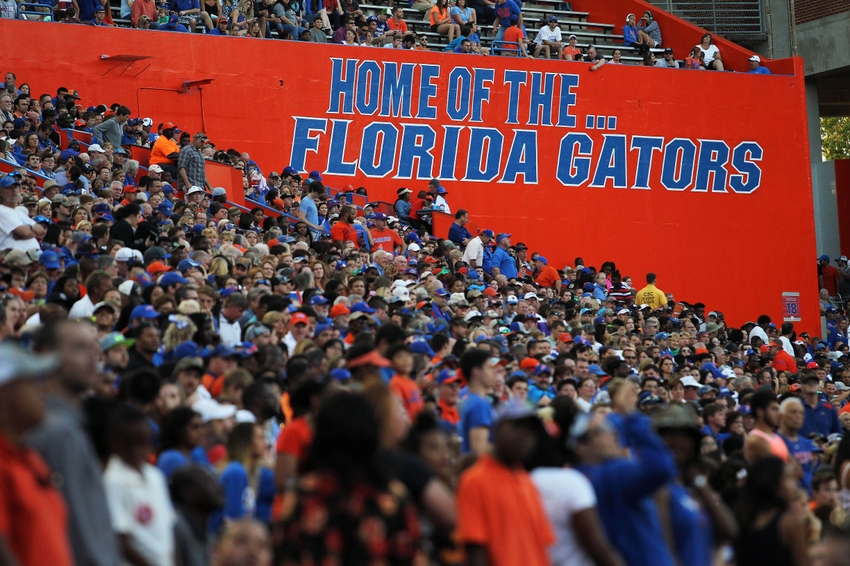 The Florida Gators football team is in pursuit of Montgomery, Alabama native Alec Jackson. What are the latest updates pertaining to the three-star lineman?
---
The Florida Gators football team has been through the ringer both on the field and on the recruiting trails. Eight starters were injured in 2016 and coveted recruit Fred Hansard spurned Florida for the Penn State Nittany Lions.
With Florida in need of depth and potential along the defensive line, head coach Jim McElwain is turning his attention to three-star recruit Alec Jackson.
Jackson is a versatile defensive lineman out of Jefferson Davis High School in Montgomery, Alabama. He's received scholarship offers from the likes of the Alabama Crimson Tide, Auburn Tigers, Nebraska Cornhuskers, Tennessee Volunteers, and Texas Longhorns.
According to Andrew Spivey of Gator Country, Jackson can't wait to make his official visit to Gainesville.
"Florida actually came to visit me this year at my school," Jackson said. "I can't wait to finally get down there on a visit and meet the coaches and the players. I want to sit down and talk about what I can do down there and see what they're all about."
The hope in Gainesville is clearly that the Gators will be able to secure Jackson's commitment.
Teams that play in the SEC are all but obligated to be elite on the defensive side of the ball. Florida certainly checks those boxes, as evidenced by the fact that Florida is No. 10 in the country in points allowed per game despite the rush of injuries to key starters.
Florida lost two defensive linemen, two linebackers, and two safeties to severe injuries that required multiple games of inactivity.
Star power undoubtedly helped survive those injuries, but depth was just as important for Florida in 2016.
By targeting Jackson, the Gators seem to covet the versatility of a 6'5″ and 274-pound force to be reckoned with. He's physically capable of playing multiple positions, which has Florida hoping he can develop similarly strong fundamentals.
Per Spivey, defensive line coach Chris Rumph has been recruiting Jackson as both a defensive tackle and a defensive end.
"They're recruiting me as both a defensive tackle and defensive end," he said. "They're just telling me to come down on a visit and Coach Rumph says that I need to come down and see everything for myself. Coach Rumph wants me to talk to the players and get a feel for them."
Adding Jackson to the defensive line could be of great aid after Hansard spurned Florida for Penn State.
Jackson's final official visit will be to Ole Miss, which will inevitably have a chance to secure his talents. The Gators' top competition for Jackson, however, appears to be his home-state Tigers of Auburn.
Nothing is guaranteed when it comes to recruiting, but Florida appears to be positioning itself well for Jackson's commitment.
It's time to do what matters most in recruiting: close out.
More from Hail Florida Hail
This article originally appeared on