Florida Gators Football: Marcell Harris Aims To Be Best In The Nation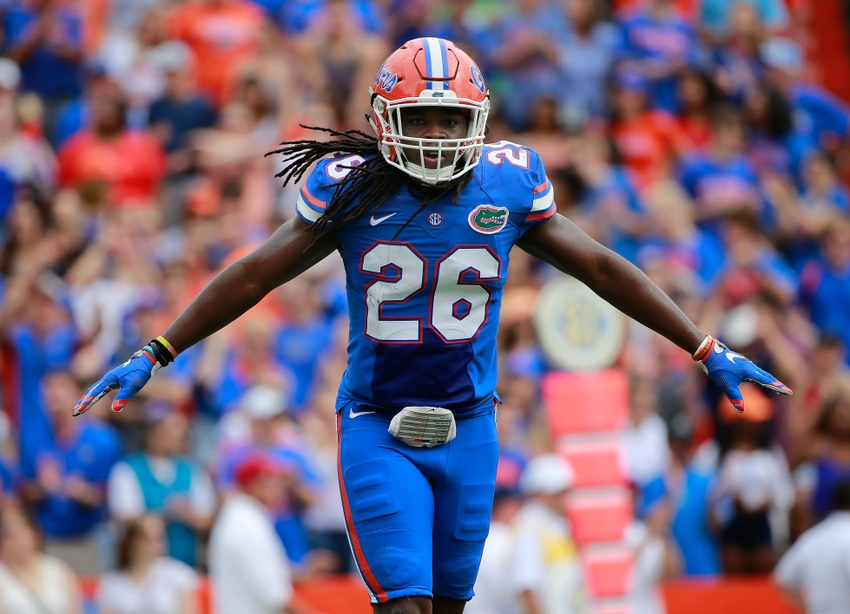 The Florida Gators football team has a star safety in Marcel Harris. He aims to do so every time he takes the field for Jim McElwain and the Gators.
---
The Florida Gators football team has built its success around the power and versatility of a Top 5 defense. Florida is currently No. 5 in the country in points allowed per game and No. 6 in yards allowed per contest.
Though the injuries to eight different starters have been devastating, they've also opened the door for fresh faces to step in and make their own names.
One of the players who has best utilized this opportunity to excel is redshirt junior Marcell Harris. After spending most of his career on special teams and as a spot defender, he's broken out as a safety under head coach Jim McElwain.
According to Ryan Young of SEC Country, when Harris takes the field, he aims to be the best safety in the country.
"I come out there to be great, and that's how I play," Harris said. "I mean, I come out there to be the best safety in the nation every time, so when I come out there, I come out there with a fire and an edge about myself, play as a team, play to the scheme, and I go out there and make the plays I need to make."
That's an admirable goal that he's certainly looking the part of.
In 11 appearances, Harris has recorded 57 tackles, including 30 solo and 2.0 for loss. He's also pulled down two interceptions, forced a fumble, and recovered a fumble during the best season of his career thus far.
Whether he is or isn't the best safety in the country, he's certainly in the conversation.
Harris has been everywhere for the Gators on defense during the 2016 college football season. He's become a leader on the defensive end of the ball and was one of the true stars of Florida's 16-10 win over LSU, as well as the South Carolina and Florida State games.
Between the South Carolina, LSU, and Florida State games, Harris has recorded 29 tackles, a tackle for loss, an interception, and a forced fumble for the Gators.
No matter where you have Harris ranked in the tiers of college football, he's undoubtedly earned his place as one of the most respected players in the country.
More from Hail Florida Hail
This article originally appeared on