Florida Gators Football: Jim McElwain Addresses Relocation Controversy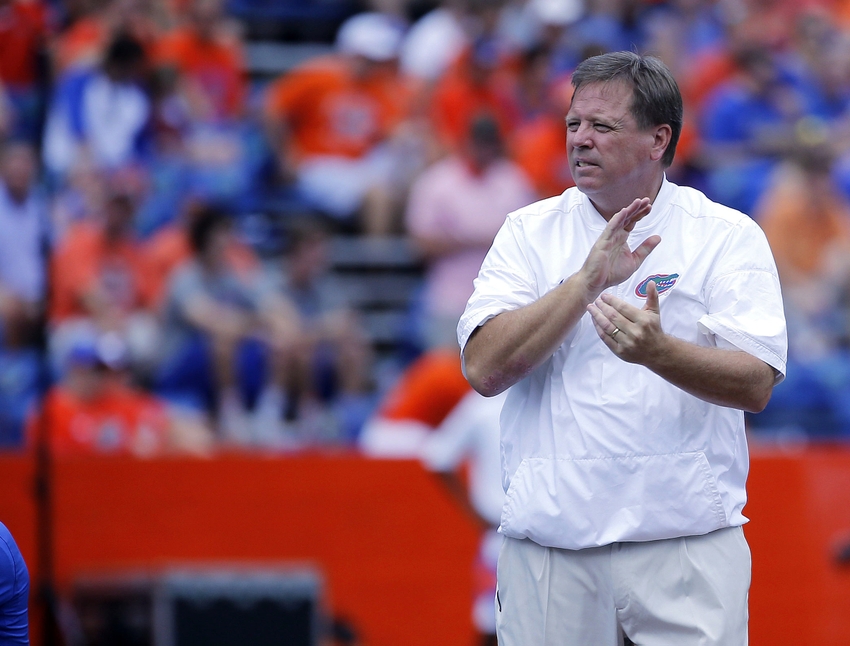 The Florida Gators were thrown the ultimate curveball when a home game against the LSU Tigers was relocated. Jim McElwain is making no excuses.
---
The Florida Gators were meant to play the LSU Tigers on October 8 in Gainesville. The threat and devastation of Hurricane Matthew forced the game to be postponed, rescheduled, and relocated to Baton Rouge.
On Saturday, November 19, what was supposed to be a home game will become a trip to Death Valley.
Florida is 7-2 entering this season-defining encounter. A win would clinch the SEC East title and guarantee the Gators a spot in the SEC Championship Game against the Alabama Crimson Tide.
According to Zach Abolverdi of SEC Country, Florida head coach Jim McElwain isn't planning on making excuses for what's soon to come.
"Hmm, yeah, I don't … you know, I don't know," McElwain said. "Look, anything that comes up that really is out of your control. You can sit and cry about it or do whatever, or you can just move on. That's what we've got to do. You know what, it is what it is. We're going there to play."
That's the only productive mentality Florida can enter the LSU game with.
Florida was dealt a hand that could easily break a team—especially one as relatively inexperienced as the Gators. Instead, McElwain is embracing the task at hand and challenging his players to respond.
There's no telling how Florida will perform, but the coach is instilling the proper mentality.
It's on the players to respond.
The Gators will trust starting quarterback Austin Appleby to take care of the ball against an opportunistic LSU defense. They'll task the defense with containing an incomparable combination of running backs in Leonard Fournette and Derrius Guice.
Most importantly, McElwain will be challenging his players to overcome one of the most difficult road environments in all of college football.
The Florida Gators may not be at Ben Hill Griffin Stadium, but the spirit of The Swamp will be with Jim McElwain's crew this Saturday.
More from Hail Florida Hail
This article originally appeared on