Florida Gators Football: Jarrad Davis A Finalist For Butkus Award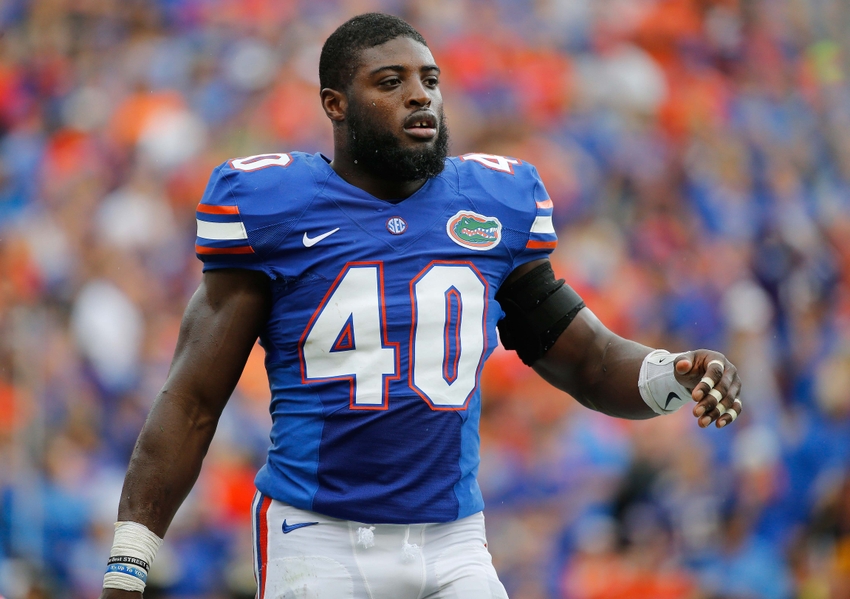 Florida Gators football star Jarrad Davis has been named a finalist for The 2016 Butkus Award. Find out who's joining him on the list of five.
---
The Florida Gators football team can fairly claim to have one of the best defenses in the country. Though there are a number of players who have made it possible to achieve what's been achieved, many have pointed to Jarrad Davis as the catalyst.
Though Davis has missed the past two games with an injury, he'll be honored for the outstanding season he's put forth and the incredible player he's become.
Davis was referred to by teammate and star cornerback Teez Tabor as, "The heart and soul of our team." That's high praise when one considers how many star-caliber players and vocal leaders can be found on both sides of the ball.
For his efforts, Davis has been named one of the five finalists for The 2016 Butkus Award.
That's an incredible and well-earned honor.
For those unfamiliar, The Butkus Award is given to the player who's deemed the most outstanding linebacker in college football. That includes both what said linebacker is able to achieve as an individual and how they impact others.
Butkus described the importance of the award as follows:
"When a player receives the Butkus Award he will know two things. First, he is recognized as the best of the best linebackers in America. Second, and in the long run most important, he will understand that this recognition brings a responsibility to serve others by giving back."
Davis undoubtedly qualifies as such.
Many have pegged Alabama's Reueben Foster as the frontrunner, but Davis has earned his place as finalist despite his injury. That's a testament to both his individual brilliance and the impact he has on the team as a leader and influential figure.
Though he's been limited to eight of a possible 10 games, his production and impact rank amongst the best in the country.
In 2015, Davis started 12 of 14 games and recorded 98 total tackles, 11 tackles for loss, 3.5 sacks, and an interception. Thus far in 2016, he has 56 total tackles, 6.0 tackles for loss, 2.0 sacks, and five quarterback hits in eight appearances.
Davis has proven to be resilient in the face of adversity and dominant when his number has been called.
Congratulations on being named a finalist for the 2016 Dick Butkus Award, Jarrad Davis. You deserve it.
More from Hail Florida Hail
This article originally appeared on