Florida DB on lack of student-athlete pay: 'Modern form of slavery'
The SEC raked in an eye-popping $527.4 million in revenue from the fiscal year ending on Aug. 31, 2015, according to a report Tuesday from USA TODAY Sports.
The advent of the SEC Network and the College Football Playoff correlated with a 60 percent increase from 2014.
Florida defensive back Jalen Tabor took to Twitter on Tuesday to voice his displeasure over the money total. Frustrated that the athletes weren't receiving any of the profits, Tabor compared the situation to a "modern form of slavery."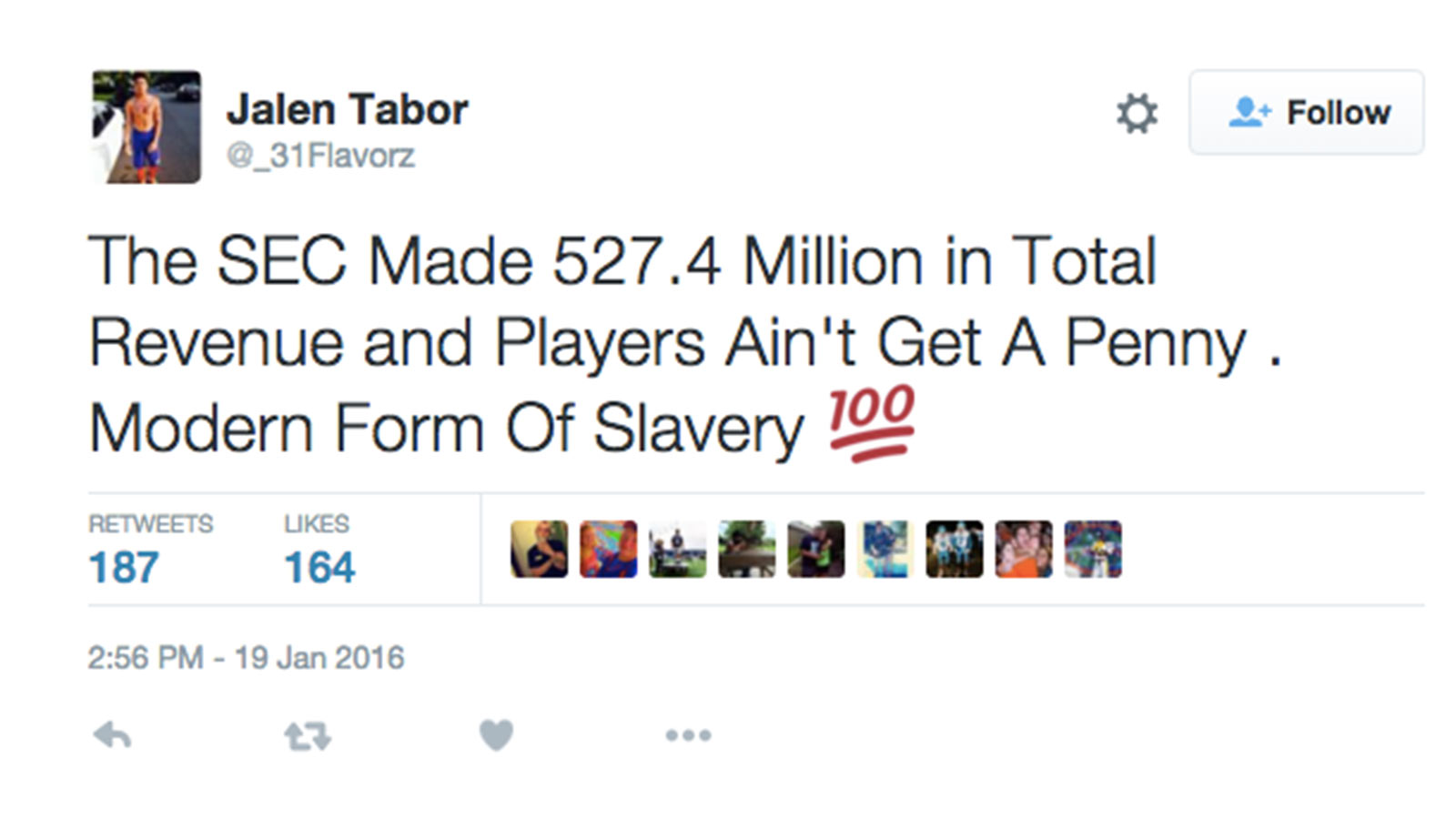 Tabor appeared to delete the tweet and said he "went too far:"
Went to far with the slavery thing and I apologize , can't let my emotions get to me . But y'all get the message

— Jalen Tabor (@_31Flavorz) January 20, 2016
Still, it's a question that's not going away any time soon: Should athletes be compensated more than their athletic scholarships currently allow?