Florida Gators Football: Big Recruiting Battles Looming At SECCG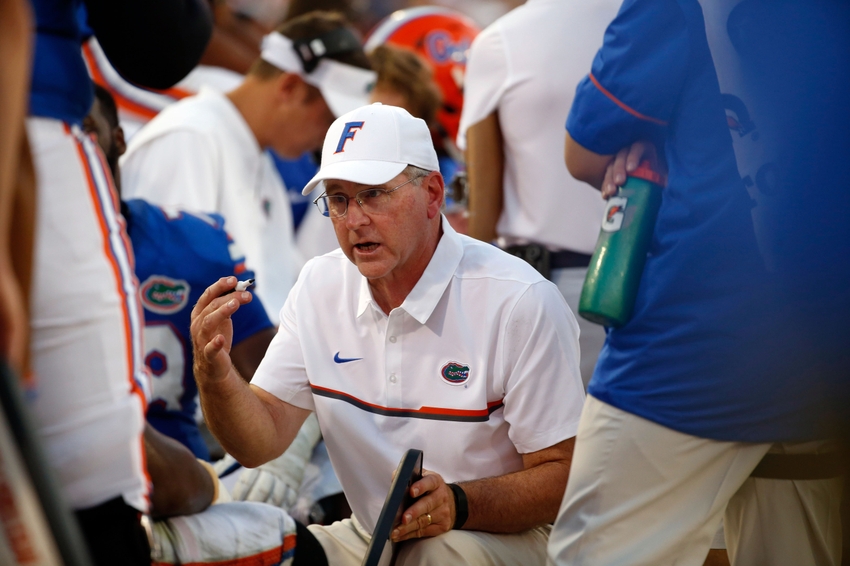 The Florida Gators are a 21-point underdog this weekend in the 25th SEC Championship Game, but it's about more than a win or a loss for UF.
The Alabama Crimson Tide and Florida Gators are known for their star recruits and recruiting battles. This weekend is no different. Numerous big names and top recruits that have the Gators and Crimson Tide at the top of their list will be in attendance or watching the SEC Championship Game.
What players are the Gators trying to make an impact towards their decision this weekend?
Shaun Wade – CB – 5 Star
The first name on this list is arguably most needed. The Gators will be sending head coach Jim McElwain, defensive coordinator Geoff Collins, defensive backs coach Torrian Gray, and running backs Coach Tim Skipper to Wade's house for an in-home visit as of 11/30/16. Wade is currently committed to Ohio State, but some doubt he will stay a Buckeye. Wade is expected to flip to Alabama, but it's believed Florida can still win him over. It should be an obvious pitch for the staff explaining the legacy of Florida DB's and how he will have day one playing time, the question is if they will sell it well enough for Wade to buy in.
Alex Leatherwood – OT – 5 Star
Another five-star, again at a needed position, will be visited by offensive line coach Mike Summers. Summers will have an easy pitch to sell: immediate playing time and then some for the Pensacola star. Leatherwood has been committed to Bama for over a year and it seems like it will stay that way unless he has a late change of heart.
Jerry Jeudy – WR – 5 Star
Jeudy is probably the least needed of these four, but it doesn't hurt to add depth to the deep receiving corps the Gators already have. Jeudy attended a Florida camp earlier in the year but would commit to Bama shortly after. The star wideout has admitted that the Gators are currently his second option, so with a good pitch and impression, he could join the Orange and Blue.
LaBryan Ray – DE – 4 Star
The Gators' chances with Ray seem to be improving. With Jarez Parks rapidly drifting away from Florida, I doubt Ray wants to be a second fiddle for this class in Tuscaloosa. The four-star may not receive immediate playing time in Gainesville, but he'd have a much higher chance of playing right away than he would at Alabama. No word on if anyone has been sent to visit him yet, but Florida definitely has their eyes him.
It will be a big game and recruiting weekend for Florida .As the offseason and National signing day nears, expect much more recruiting news and rumors to break the surface.
More from Hail Florida Hail
This article originally appeared on