Can Florida stop the two-headed monster of Henry and Ridley?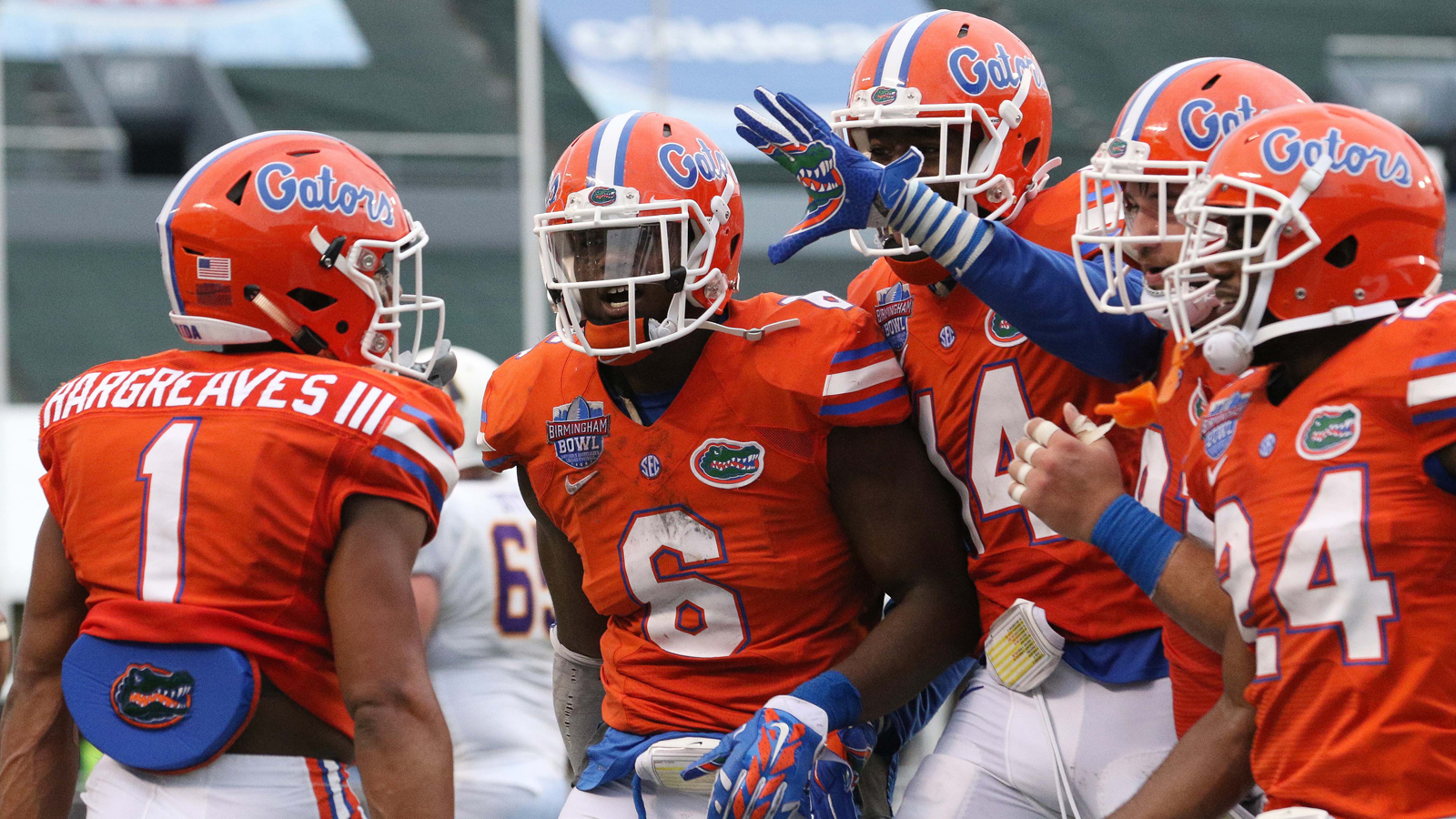 Heading into Saturday's SEC Title game against Alabama, Florida is acutely aware of the need to try and slow down the likes of Derrick Henry and Calvin Ridley.
The Crimson Tide's elite tailback leads the nation with 1,797 yards rushing and 22 rushing touchdowns. When Henry is rolling, the Alabama offense is incredibly tough to stop. Opposing defenses try and stack the box against the big back. When these scenarios unfold, it leaves the corners out on the island in potentially vulnerable situations.
Ridley has been able to capitalize on these advantageous occurrences. The true freshman from Florida leads the team in receptions (67), receiving yards ( 791), and touchdown receptions (5).
It will be fascinating to see how the Gators approach Alabama's offense from a schematic standpoint. The obvious strength of the team is their corners — led by Jalen Tabor and Vernon Hargreaves III. Florida may feel comfortable letting their corners defend out on an island.
Should this occur, Jim McElwain's team can put more bodies forward towards the line of scrimmage with the hopes of slowing Henry.
"It's going to be a great matchup for us corners to deal with him.'' — Hargreaves on Bama WR Calvin Ridley

— Scott Carter (@GatorsScott) November 30, 2015
"It's not that fun." — Hargreaves on sight of Bama RB Derrick Henry coming at you. I can see his point … #Gators

— Scott Carter (@GatorsScott) November 30, 2015
MORE NEWS:
Want stories delivered to you? Sign up for our College Football newsletters.