FiveThirtyEight Breaks Down The Mark Helfrich Era and It Is Not Good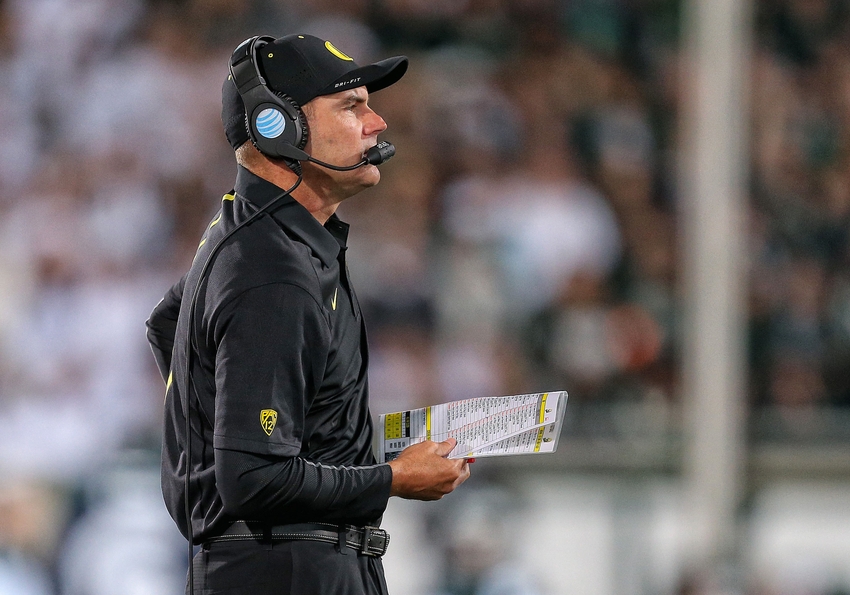 Number crunching and statistics are what the folks at FiveThirtyEight.com do best and a recent look at the Oregon Ducks is rather eye opening.
On Tuesday, the University of Oregon fired Head Coach Mark Helfrich and according to FiveThirtyEight it may have been more warranted than some would like to think.
Helfrich was charged with the 4th biggest decline of a football program over a 26 game span since the start of the Associated Press poll. The AP Poll began back in 1936 – almost as long as it has been since Oregon fired a Head Coach.
Well – almost.
Topping the list was a really bad situation. Southern Methodist comes in at number one. The team was given the "Death Penalty" cancelling the entire 1987 season and the ripple effect was felt for years.
The Oregon Ducks have not fired a Head Coach since 1976 and now must hire new Leadership for the Football Program and try to sell a high profile program with some clear issues that need to be resolved before the wins return.
Helfrich was let go on Tuesday after a 4-8 season in 2016 and 37-16 overall as Head Coach of the Oregon Ducks. He led the program to a win in the College Football Playoff against Florida State and an appearance in the National Championship Game during his tenure in Eugene.
This article originally appeared on