Five Oregon commits planning to enroll early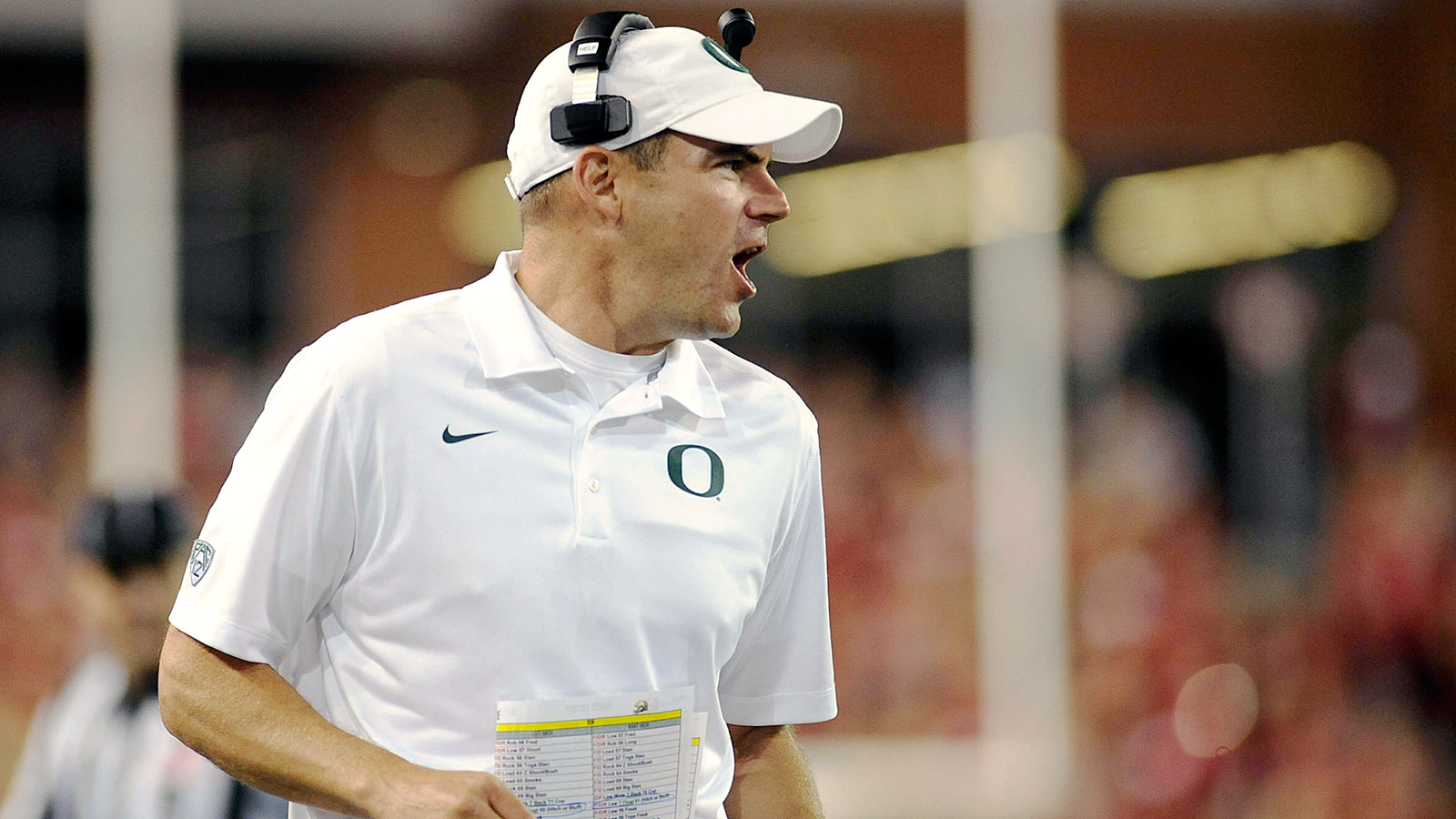 It's now becoming a trend at the University of Oregon: Early enrollment.
Last year, five of Oregon's top recruits, including QB Travis Jonsen and DL Canton Kaumatule, enrolled early at the school in order to participate in spring practices and get a jump on schoolwork.
The 2016 class must have been watching because it looks like Oregon's new batch of recruits has the same idea. Theo Howard, a top-100 wide receiver, announced via Twitter that he would be enrolling early at the school.
Howard becomes the fifth Duck recruit to announce he will be coming to Oregon early in 2016, joining QB Seth Green, DB Troy Warner, WR Dillon Mitchell and OL Jacob Capra.
The early enrollees are planning on building a relationship before setting off for Oregon. A group chat, created by Green, was established in order for the early enrollees to connect and build a bond before moving to Eugene.
According to Howard, the group chat is a big deal going forward:
"It was a big factor. We've all seen each other on Twitter before, and looked each other up. We are just trying to get to build a relationship before we get up there," he said, according to Andrew Nemec of The Oregonian. "I knew Dillon and Troy were going to graduate early. I asked (Green) if he was enrolling early (after the announcement) and he said he was."
(h/t The Oregonian)
Photo Credit: James Snook-USA TODAY Sports