FanSided Fandom 250: UNC fans crack the list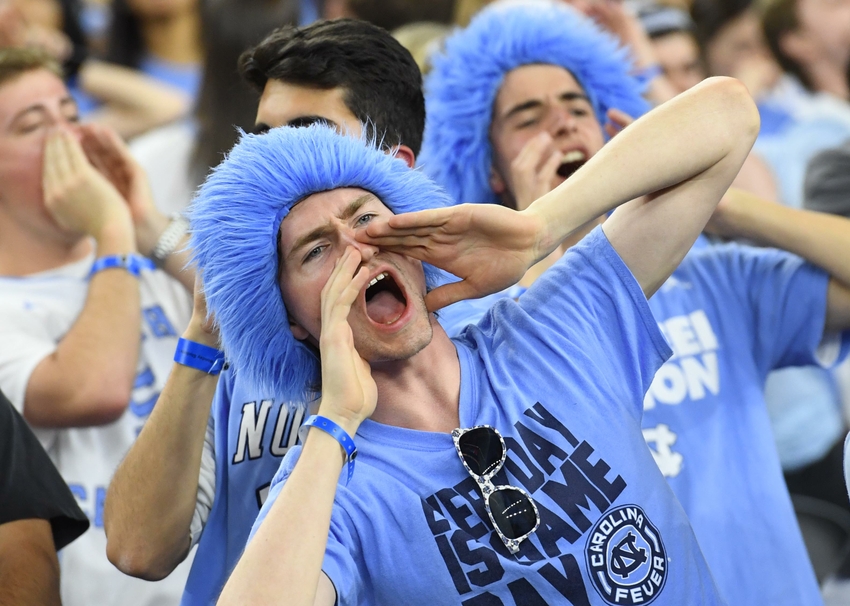 Find out where UNC fans make the list on FanSided's Fandom 250 list?
FanSided provides some awesome unique content meant specifically for the fans. The latest project is arguably the coolest thing the site has done thus far.
FanSided decided to rank the top 250 fanbases ranging from pro sports, college sports, athlete brands, lifestyle, television, video games and more.
The result? A list of the 250-best fans.
Being part of a fandom is sometimes a tough job. Just go back to last season's National Championship Game or the 2015 ACC Football Championship. Being a fan takes a lot out of you but we wouldn't change it for the world.
Those heart breaking moments are worth it in the end. Winning a championship, beating your rival, the spectacular plays and more. It doesn't stop. It will never stop.
That's why we weren't shocked to see North Carolina Tar Heels fans on this list.
The Tar Heels have some of the most passionate fans all over the country. Wearing and supporting that Carolina Blue is a lifestyle, it's something that we take seriously and know you do to.
So where did the Tar Heels rank?
Well, UNC fans cracked the Top 100 as they ranked No. 87 on the list. That ranking is good for eighth-best among colleges in the country. They trail No. 8 Ohio State, No. 17 Notre Dame, No. 22 Alabama, No. 46 Duke (Yuck), No. 48 Michigan, No. 63 Kentucky and No. 85 FSU.
Here's what the Fandom250 said about UNC:
And UNC fans travel well, too. No game or venue is too far away for the Tar Heels faithful. Whether they're playing at the Maui Invitational in Omaha, Nebraska or the familiar Dean E. Smith Center in Chapel Hill, Carolina blue can be seen in the crowd.

It's not just about championships and trophies, either. UNC staff and alums are some of the proudest there are. They love their school and wear their pride on their sleeves.
No offense to the other schools but personally we think our fandom is A LOT better than at least 4-5 schools ahead of us.
But no biggie.
It's also worth noting that our "rival" North Carolina State didn't even crack the Top 250. Better luck next time guys.
Jordan Brand
Not many teams or schools on the Fandom list are represented twice. Luckily for us, that was the case for UNC.
At No. 67 for UNC star Michael Jordan cracked the list for his JUMPMAN logo and his Nike sister company Jordan Brand.
Here's what the Fandom250 list said about Jordan:
Off the court, he was and remains to this day the most marketable athlete of all time. His contract with Nike, then a fledgling shoe company, laid the groundwork for athlete endorsements into the future. There was almost no one in the world who didn't know who Michael Jordan was. And it wasn't just knowledge of his existence. It was the awe and the reverence with which people spoke of him. Everything Michael Jordan did became legend. He wasn't perfect. There were mistakes. "Air" Jordan was only human. But being a fan of his remains divine.
Jordan is ranked higher due to the millions across the globe that are huge fans of his sneakers and of Jordan himself.
Do you think UNC or Jordan were ranked too high? Were they ranked too low? What makes you such a great fan? Let us know in the comments!
More from Keeping It Heel
This article originally appeared on