Fans Begin to Stir in Year 3 With Robb Smith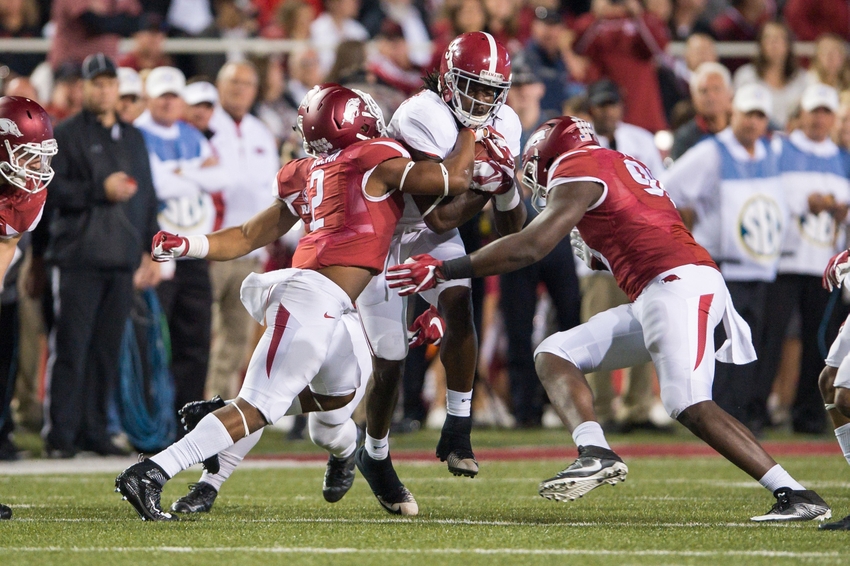 It's mid-season in year three of the Robb Smith defensive era for the Arkansas Razorbacks and many fans are not impressed.
When Robb Smith was hired, many fans in Arkansas were happy. Especially how fast the defense seemed to turn around. People were calling for him to get a raise after his first year in order to keep him in Fayetteville. How are those fans feeling now?
Underwhelmed is a word that comes to mind when I think of the state of the fan base. Frustration is reaching peak levels across the state and it is understandable.
We've all heard the excuses and many of us are tired of it. Bielema keeps saying he had to come in and rebuild. My question is this. How is it rebuilding when the players he is bringing in get worse every year? The defense has steadily gotten worse and worse during his time here. 2014 was great but of course, they were because Robb Smith had 3 NFL-caliber playmakers.
When asked about his plan on making changes and trying to get the defensive scheme worked out, Smith simply replied, "We're going to keep doing what we're doing." Oh. So Arkansas is going to keep leaving the middle wide open and missing tackles. Sounds good to me I guess.
Every sports journalist that covers Arkansas or the SEC has written this week that change is coming. When I think of this "change" I think of what people say about Charlie Strong at Texas. That he is firing coordinators to try to save his own job and that it is inevitable he is gone after this year. Is this what is going on at Arkansas as well and no one is saying it?
More from Razorbackers
This article originally appeared on