Ex-Arkansas star Wilson ranks SEC's best quarterbacks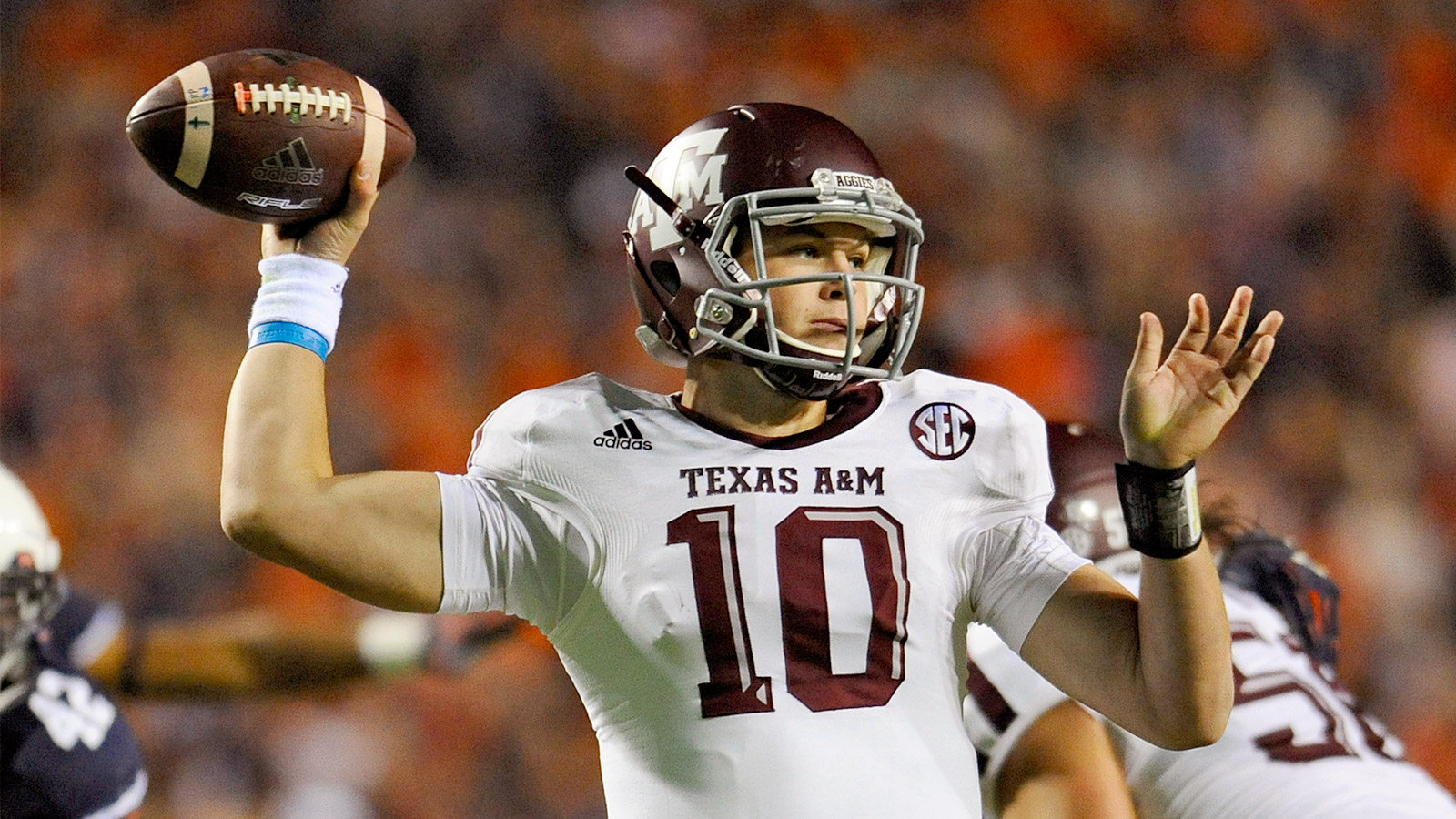 Former Arkansas standout Tyler Wilson knows a thing or two about quarterbacking, as he set 29 school records in Fayetteville before being selected by the Oakland Raiders in the fourth round of the 2013 draft.
And earlier this week, Wilson joined ESPN Arkansas to share his thoughts on the SEC's quarterback situation, which is especially up in the air this offseason. You can listen to the full interview here, but the intriguing takeaway for most fans will be his ranking of the top five quarterbacks in the conference.
Interestingly, Wilson isn't as high as most on first-year Auburn starter Jeremy Johnson (considered among the Heisman Trophy frontrunners by some pundits) but is very high on Texas A&M sophomore Kyle Allen, who won the starting job away from since-departed Kenny Hill midway through last season.
His list is as follows, along with his comments on each of the five quarterbacks.
4. Jeremy Johnson, Auburn
"I think he's going to put up great numbers. I'd love to put him higher, but there's not enough evidence out there for me right now to jump him up any higher than that."
3b. Brandon Allen, Arkansas
"I think Brandon Allen is right in that conversation as well, he's going to have a really good year. Really, Arkansas and Tennessee are in the same type of a boat program-wise."
3a. Joshua Dobbs, Tennessee
"I think Tennessee's going to have a good year on the Eastern side and do a really good job. Dobbs would be my third quarterback, and I almost put a slash in there because I think Brandon Allen's right in that conversation as well. He's going to have a good year. Arkansas's going to have a good year."
2. Dak Prescott, Mississippi State
"I don't think Mississippi State is going to have the success they had last year. Consequently, he's not going to get as much hype and as much love. So I think I put Dak Prescott at (No.) 2."
1. Kyle Allen, Texas A&M
"I think Kyle Allen is going to have a really good year. I think he's going to have really good numbers. He's going to play in an offense under (coach Kevin) Sumlin that's going to throw the ball around. He's going to be featured. You can have all of the hype from last year and all that kind of stuff. Maybe he didn't live up to some of the expectations, but I think Kyle Allen is going to have a really good year at Texas A&M."
(h/t Saturday Down South)