ESPN picks Georgia to win SEC; Alabama, Auburn far back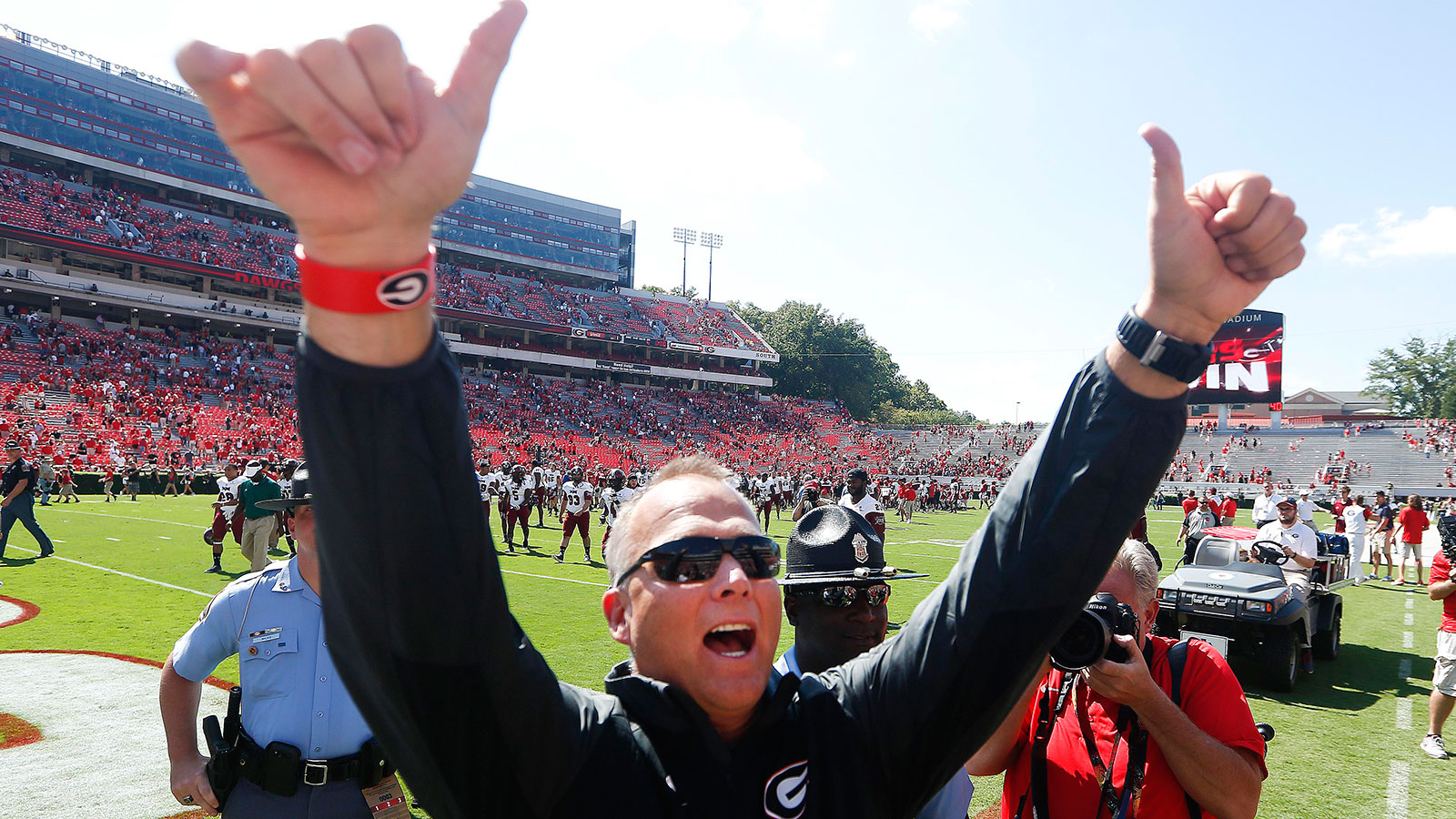 The preseason media poll that was released at the conclusion of last week's SEC Media Days showed a near-consensus on Alabama and Auburn as the favorites to win the conference.
But ESPN's Power Football Index indicates something far different. According to ESPN, the team with by far the best chance to win the SEC is Georgia, at 25 percent.
In another surprise, ESPN has LSU second at 14 percent and Tennessee tied for third at 13 percent. Alabama also is listed as having a 13 percent chance to emerge from the SEC gauntlet, while Auburn, the media's pick to win the conference, has just a 3 percent chance to do so, according to ESPN's numbers.
Why the discrepancy? Well, for one thing, the SEC West is going to be a juggernaut this year; there's a possibility that all seven teams will be ranked heading into the season. So even if Alabama and Auburn are the favorites, there are enough strong teams in the division that it won't be an easy road for anybody. Georgia, meanwhile, is a much heavier favorite in the SEC East, so the Bulldogs' odds of getting to the SEC title game would seem to better than those of anybody in the West.
The LSU and Tennessee odds are more surprising considering that the two teams went 8-5 and 7-6 last year, respectively, and are considered by nearly all experts/analysts to be a tier below the legitimate contenders at this point. But the numbers are what they are.
In case you're wondering, ESPN explains its Football Power Index as follows:
"The Football Power Index (FPI) is a measure of team strength that is meant to be the best predictor of a team's performance going forward for the rest of the season. FPI represents how many points above or below average a team is. Projected results are based on 10,000 simulations of the rest of the season using FPI, results to date, and the remaining schedule."
(h/t Saturday Down South)
Who will win the SEC? According to ESPN's FPI, the Georgia Bulldogs have the best shot at winning it all. pic.twitter.com/E6sGMrIL6B

— SEC Network (@SECNetwork) July 19, 2015