ESPN College GameDay Week 2 live stream: Watch online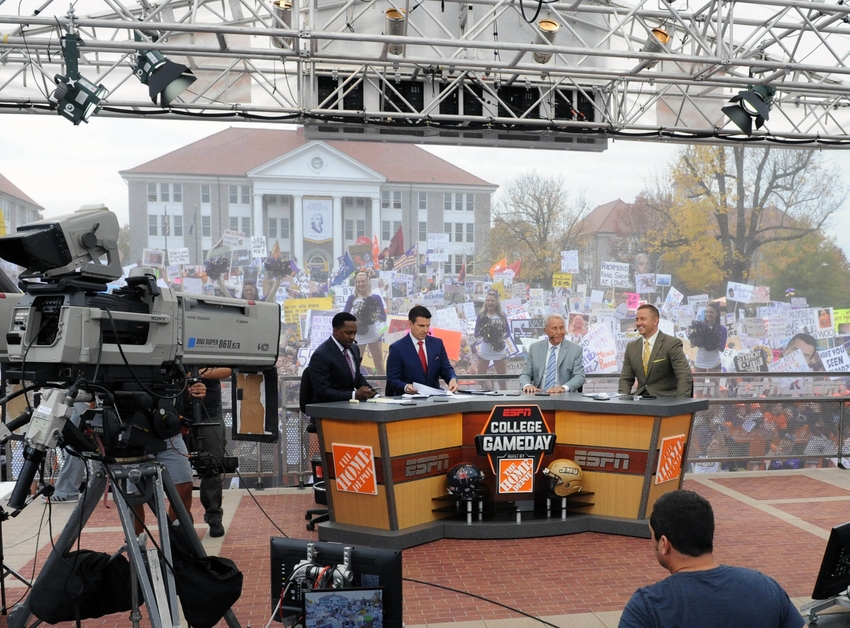 Here's how you can watch ESPN's College Gameday live stream for the second weekend of football from Bristol Motor Speedway where Tennessee and Virginia Tech will play.
The second weekend of college football rolls into the station after probably the best weekend of college football ever. If the action last week wasn't on a big enough stage, then prepare for Saturday night at 8. The Tennessee Volunteers take on the Virginia Tech Hokies inside Bristol Motor Speedway. The game is expected to have at least 150,000 fans attending, but that number could get a bump closer to kickoff.
Since the game at Bristol this weekend has turned into a massive tailgate and an extremely historical moment for college football, ESPN's College Gameday made sure they could attend. After making their first stop at the LSU vs. Wisconsin game, the GameDay crew heads to Bristol, Tennessee on Saturday.
The GameDay crew is back and ready to experience what will be the largest college football game ever. They will be going live at 9:00 AM ET from Bristol Motor Speedway, Bristol, Tennessee. If you haven't watched live yet, makes sure to be in front of a screen for this one. With the largest game ever comes a well-produced and most likely unique College Gameday experience.
From the interviews to the signs to Corso's headgear pick, College Gameday has become a beacon for college football on Saturday mornings. Do not miss this one as it is shaping up to be an historical weekend for the sport.
Here is the broadcast information for College Gameday.
Date: September 10th
Time: 9:00 am ET
Location: Bristol Motor Speedway, Bristol, TN
TV Channel: ESPN
Live Stream: Watch ESPN
Now that you have all the information to watch College Gameday, do not miss it. You will want to be in front of a screen Saturday morning. The only thing left is to see which headgear Corso puts on.
This article originally appeared on