ESPN College GameDay Week 12 live stream: Watch online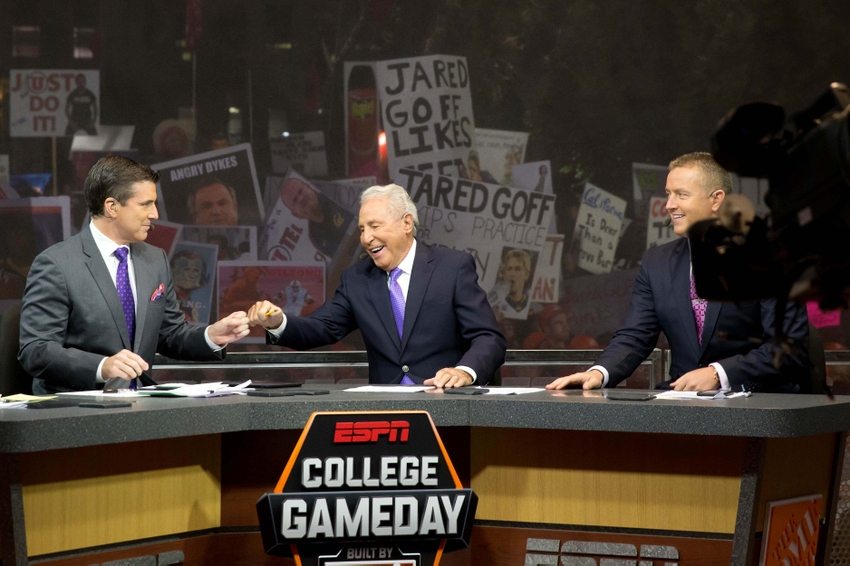 Here's how to stream Week 12 of ESPN's College GameDay as the show makes its first trip to Kalamazoo, Michigan for undefeated Western Michigan.
College GameDay is the greatest pregame show anywhere in sports. A lot of that has to do with the people who contribute to the show, both in front of and behind the camera. However, an almost equal part of the potent cocktail is the crowd. That energy from hundreds if not thousands of screaming fans raises the level to something way more hype than anything should be at 9 a.m. (or even earlier depending on the time zone). Everything gets ratcheted up even further when GameDay goes somewhere for the first time.
No. 21 Western Michigan is 10-0 on the season and the only team outside of Alabama still undefeated. GameDay didn't pick a week with a compelling matchup to make their debut in Kalamazoo. The Buffalo Bulls are 1-5 in the MAC and 2-8 overall. While it is an honor, especially for a Group of Five school, to host College GameDay, the game itself is almost wholly irrelevant other than in their quest for an undefeated season. Next week's game against Toledo will decide who wins the MAC West and goes to the championship game in Detroit.
In the world of weird coincidences, the only other time GameDay showcased a MAC game, current Western Michigan head coach PJ Fleck caught a touchdown pass in the 2003 game between Northern Illinois and Bowling Green.
Lee Corso has lost his last two headgear picks and has fallen to 7-4 on the season after USC upset Washington last week. When he puts on the "Buster Bronco" head tomorrow it will be the 56th different headgear he has selected.
As if this week's College GameDay needed an added element, the forecast is calling for snow and gale force winds. If you're worried about that dampening their spirits, it doesn't look like they care.
Matchup: Buffalo Bulls vs. No. 21 Western Michigan
Location: Kalamazoo, MI
Time: 9 a.m. ET
TV: ESPN
Stream: WatchESPN
Can Corso snap his losing streak with some Week 12 MACtion?
This article originally appeared on