Elite recruits visit Florida State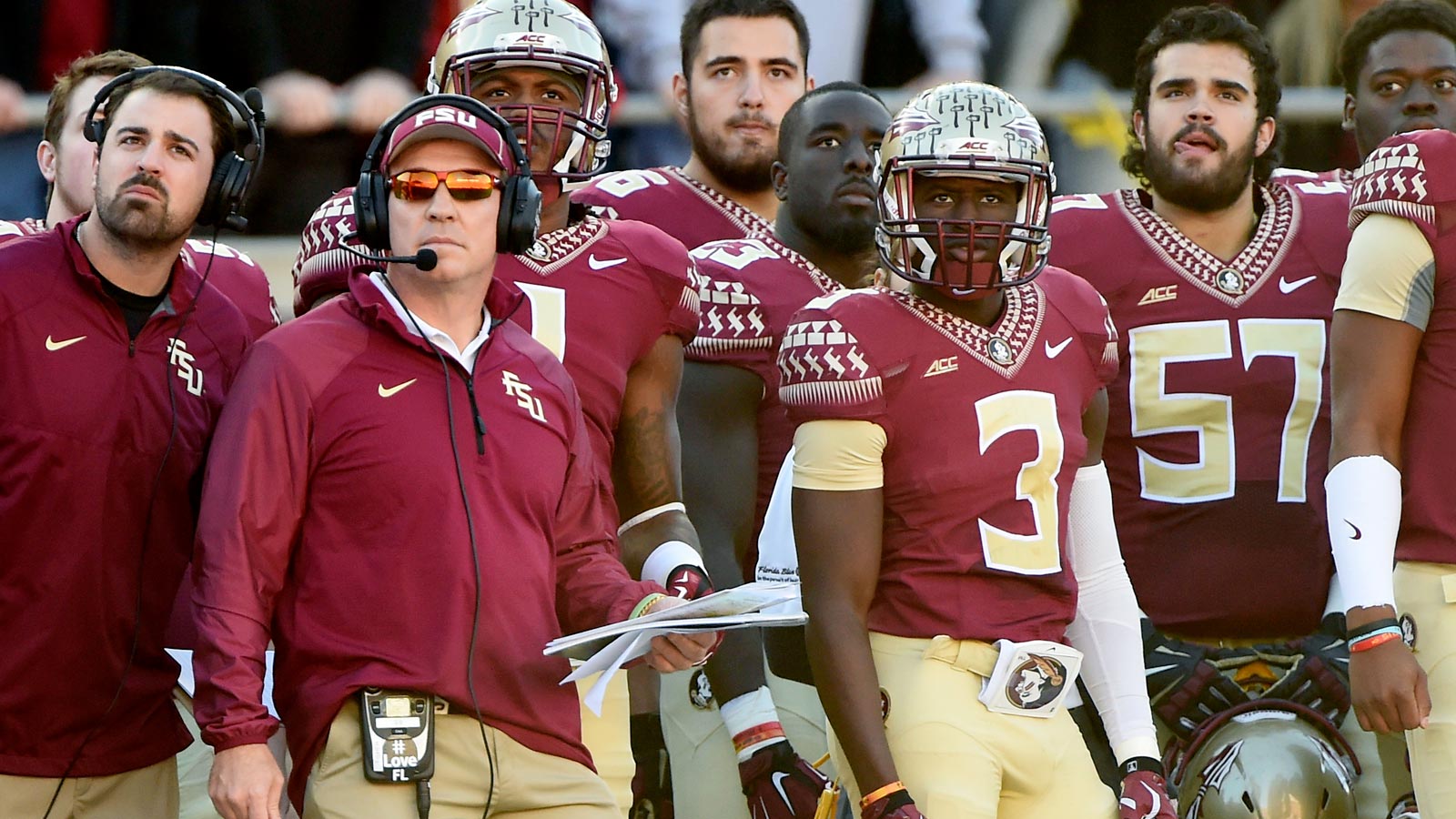 Florida State continued to tighten its vice grip-like hold on recruiting this offseason as the Seminoles hosted several top-tier recruits over weekend, according to Tomahawk Nation.
FSU already has the No. 1 recruiting class for 2016 and has shown no signs of slowing down.
Last weekend, the Seminoles received visits from class of 2016 defensive end Xavier Kelly and offensive tackle Josh Ball, along with class of 2018 quarterback Joey Gatewood.
Gatewood, a 6'3" 215-pound dual-threat QB from Jacksonville, Fla., is the biggest name of the bunch and has already received offers from Florida State, Florida, Auburn, Cincinnati and Clemson.
Kelly is a 6'4" 271-pound defensive end that runs a 4.7 40-yard dash and can bench press 275 pounds. The Wichita, Kansas native is a three-star recruit and holds offers from FSU, Alabama and Clemson to name a few.
Ball is a giant 6'7" 305-pound four-star offensive tackle from Virginia who is ranked the No. 9 prospect in the state and has drawn interest from several major colleges, including Florida State, Virginia Tech and Auburn.
(h/t Tomahawk Nation)