Eighty-Five Years Ago Today, USC Beat Georgia 60-0 in a Historic Win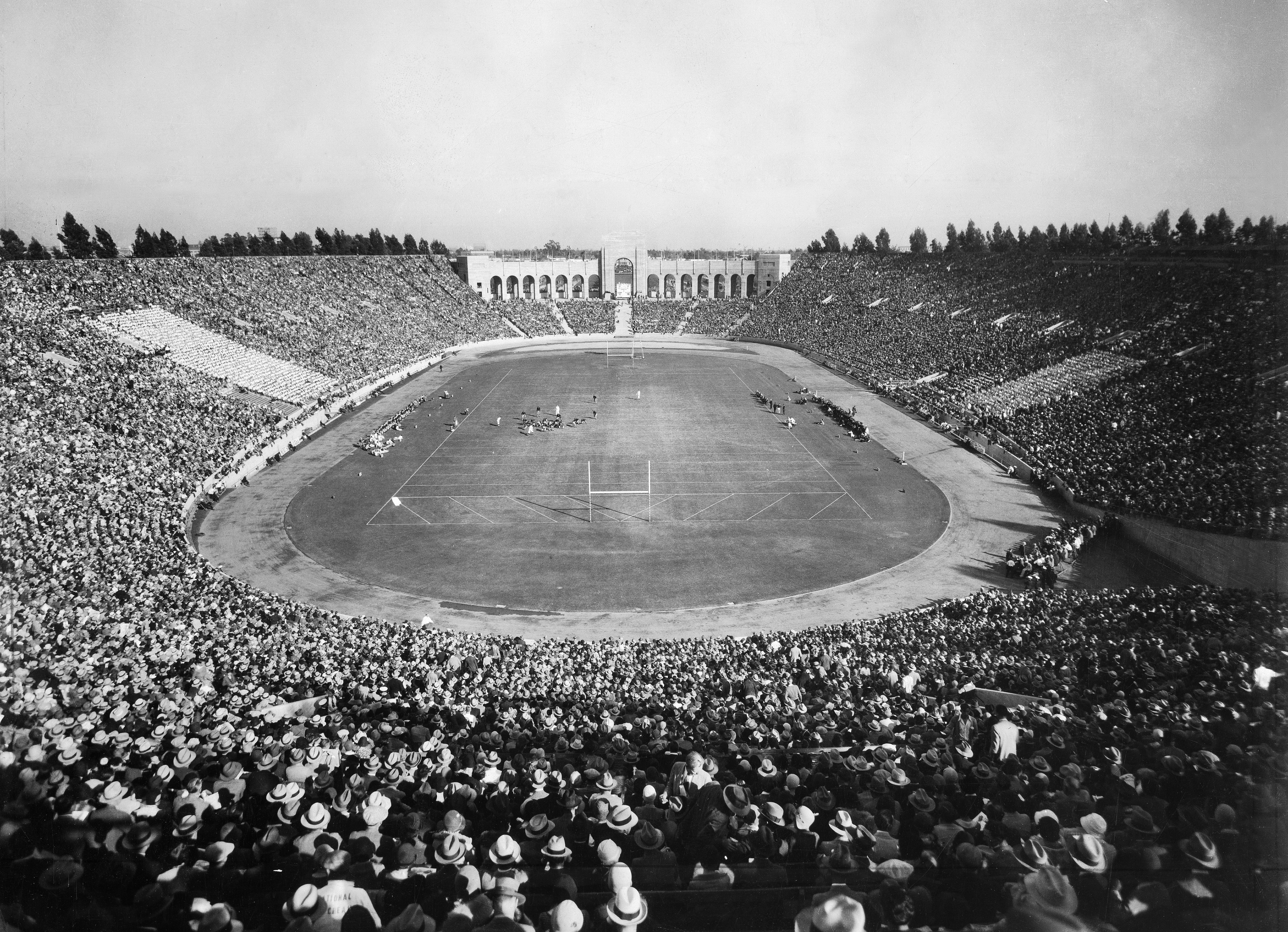 Eighty-five years ago, on December 12, 1931, the USC football team put together a historic 60-0 victory over the Georgia Bulldogs at the Coliseum.
The 1931 USC Trojans were a dandy, winning their third national championship in four seasons under legendary head coach Howard Jones.
Led by four All-Americans including Johnny Baker and Erny Pinckert, they won their seven Pacific Coast Conference games by a combined score of 259 to 13. USC then became the darlings of college football by snapping Notre Dame's 26-game winning streak with a 16-14 win in South Bend.
But it was their pre-Rose Bowl tune up on December 12th against Georgia that was truly historic.
The barnstorming Bulldogs, who had already won games at Yale and NYU, made the cross-country trip to Los Angeles with an 8-1 record. A 20-7 home loss to Rose Bowl participant Tulane was their only blemish.
To this day, the 60-point margin of defeat is the worst Georgia has ever suffered.
USC changed that. Jones's team affectionately known as the 'Thundering Herd' trampled Georgia, winning 60-0.
Bulldog head coach Harry Mehre said after the game, "[USC is] the greatest team I have ever seen."
To this day, the 60-point margin of defeat is the worst Georgia has ever suffered. The 60 points are the most they've ever allowed.
RELATED: Five USC Football Records That Will Never Be Broken
That's not the case for USC, whose record margin of victory was set with an 80-0 win over Pomona in 1925. More recently, you might remember the 69-0 win over Washington State in 2008.
The Daily Trojan was of course on the scene for the Georgia drubbing. Here's what reporter Carlos Escudero wrote of the game in the December 14, 1931 edition of the paper:
To the touchdown tune of 'Marching Through Georgia on a Steam Roller,' the inexorable Trojan avalanche of red and gold swept back the University of Georgia's courageous team Saturday in the Olympic stadium, 60 to 0, overpowering the invaders from the south through sheer tearing, smashing power. […] If the Georgia defense crumpled under the merciless hammering, it can be said for their attack that it was daring, brilliant at times, marred by miscues at others, but on the whole good enough to score on any other team not in position to pass out such killing battering as Troy was giving.
Whew.
Georgia returned to the Coliseum two years later, losing by a more respectable margin of 31-0. The Trojans and Bulldogs have only played once since, meeting for a one-off game at the Coliseum in 1960, a 10-3 tilt in favor of Troy.
The teams were rumored to meet in a future non-conference game during the 2020s, but Georgia ultimately settled on a home-and-home series with UCLA.
This article originally appeared on