Egg Bowl history: Ed Orgeron did it his way (and lost)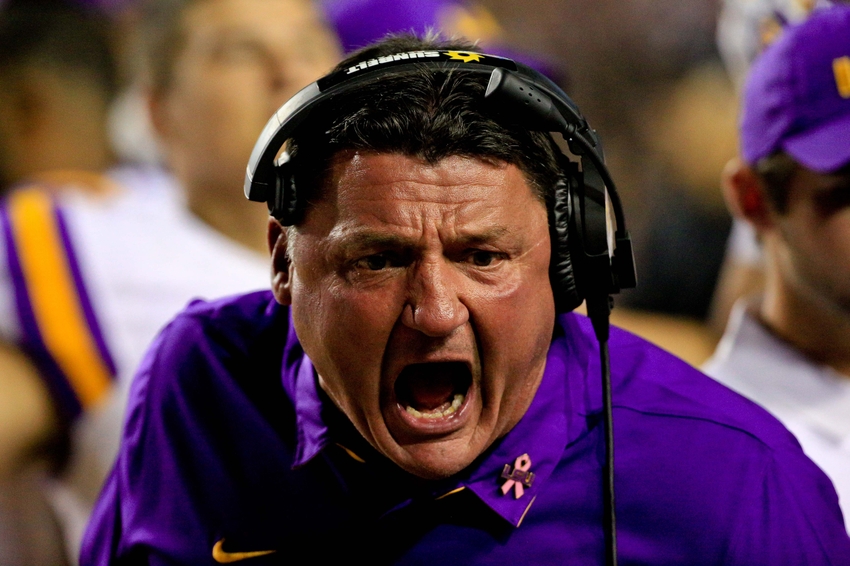 November 23, 2007 was a bright sunny but very cold Saturday at Davis Wade Stadium. Mississippi State, bowl eligible for the first time in seven years, faced a three win Ole Miss team coached by Ed Orgeron, who unbeknownst at the time, was coaching his final game for the Rebels.
In true Egg Bowl fashion, the Rebels were playing inspired football against the favored home team. Ole Miss reached the fourth quarter with a 14-0 lead and seemed to have everything going their way.  The Bulldogs, hoping for a seventh win and a better bowl selection, appeared ragged and uninspired, while the Rebels appeared to be gaining confidence as the game wore on.  The crowd was deflated, having little to cheer for most of the afternoon.
And then came the play call that may have sealed Orgeron's doom at Ole Miss.  In complete command of the game just under 11 minutes remaining, the Rebels faced a fourth and 1 at about midfield. Conventional wisdom says you punt the ball, back your opponent up and make them drive the length of the field.  But Coach O elected to go for it, and….well, there's probably never been a You Tube video that more accurately tells the story of a game than the ending of this game set to the music of Elvis Presley singing "My Way."
This brilliantly edited video even manages to match up action in the game with appropriate lyrics. (Note that the line "regrets, I've had a few" comes just as TV is replaying the unsuccessful fourth down play.)  You'll see know everything you'll ever need to know about this game by simply watching this delightful video.
The Bulldogs would go on to defeat Central Florida in the Liberty Bowl to finish 8-5.
More from Maroon and White Nation
This article originally appeared on