Easy to defend: Gary Patterson breaks down TCU's strategy against Ole Miss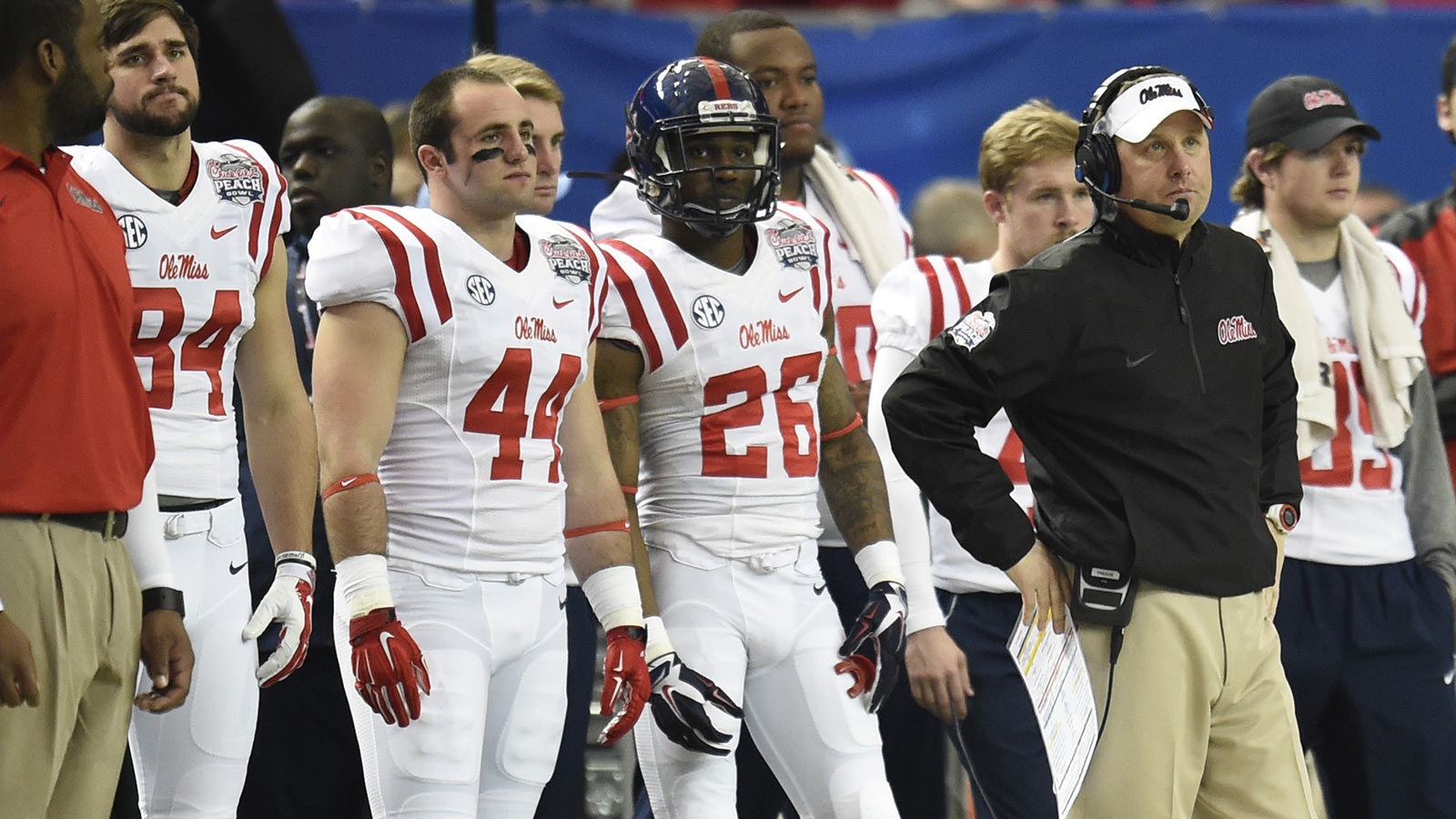 Headed into the first ever New Year's Six bowl game, which pitted the TCU Horned Frogs against the Ole Miss Rebels, the biggest question mark heading into the game was how 11-1 TCU would respond after falling out of the final playoff rankings, despite winning their last game by 52 points.
Needless to say, the Frogs used any anger from their exclusion to fuel themselves in a 42-3 victory over the Rebels.
The key to the game was TCU's defense completely shutting down the Ole Miss offense. The Rebels finished the game with 10 first downs, 129 total yards of offense, nine rushing yards and four turnovers.
Five months removed from the game, Gary Patterson discussed the team's incredibly simple defensive game plan that focused exclusively on tight end Evan Engram.
TCU coach Gary Patterson on gameplanning for Ole Miss (who TCU totally shut down): pic.twitter.com/YmFBamBytH

— Chris B. Brown (@smartfootball) May 24, 2015
The fact that TCU only had to respect Engram as a threat shows how badly Ole Miss needs a running back to emerge and the value Laquon Treadwell brings to the offense.
Considering Ole Miss will also be breaking in a new starting quarterback this fall, in addition to searching for the best five linemen up front, Hugh Freeze and co-offensive coordinators Dan Werner and Matt Luke had better come up with answers or they could be wasting the most talented Ole Miss roster in years in 2015.