Racist graffiti leads to student protest at Eastern Michigan football game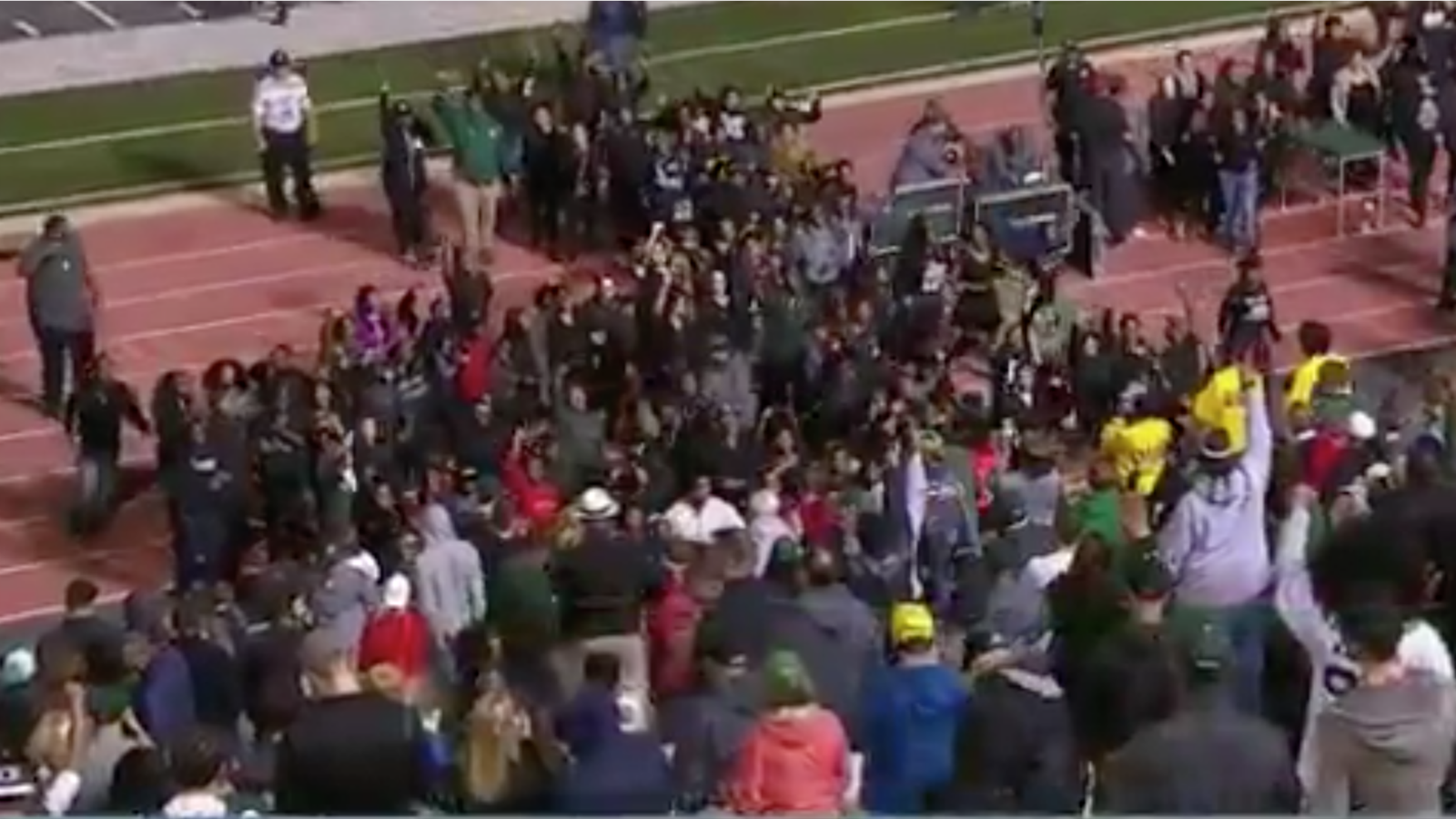 Eastern Michigan improved to 3-1 with a win over Wyoming on Friday night.
But what should have been an exciting victory for a downtrodden program that hasn't made a bowl game since 1987 was overshadowed by a campus incident.
Racist graffiti found on campus spurred students to stage a peaceful protest during and after the game.
USA Today College Sports had the details earlier in the day (via For the Win):
Following are videos from the game, as students lined up both on the field and in the stands during the game.
School president Smith told CBS Sports that the protests would be allowed, explaining that the students had a "legitimate concern" after the graffiti was found.
Following the game, students walked hand in hand on the field. CBS College Sports stuck with their broadcast to show the protest.
#BLM student protestors at #EMU now linking arms spanning the length of the end zone. Game is still going. pic.twitter.com/IkXQlyBMyj

— John Schriffen (@JohnSchriffen) September 24, 2016
According to MLive.com, the school has set up a $2,500 reward for details leading to arrest of those responsible for the vandalism.
afaust3: Here's the backstory: CBS Sports Net… College Football: Wyoming at Eastern Michigan https://t.co/zyUvQO1YO8 pic.twitter.com/t8EtygFWlG

— FanSportsClips (@FanSportsClips) September 24, 2016
This was the scene when the game ended at #EasternMichiganUniversity. #BLM student protestors march onto the field. pic.twitter.com/KsmF3Q30Tk

— John Schriffen (@JohnSchriffen) September 24, 2016