East Carolina hires Duke OC Montgomery as new coach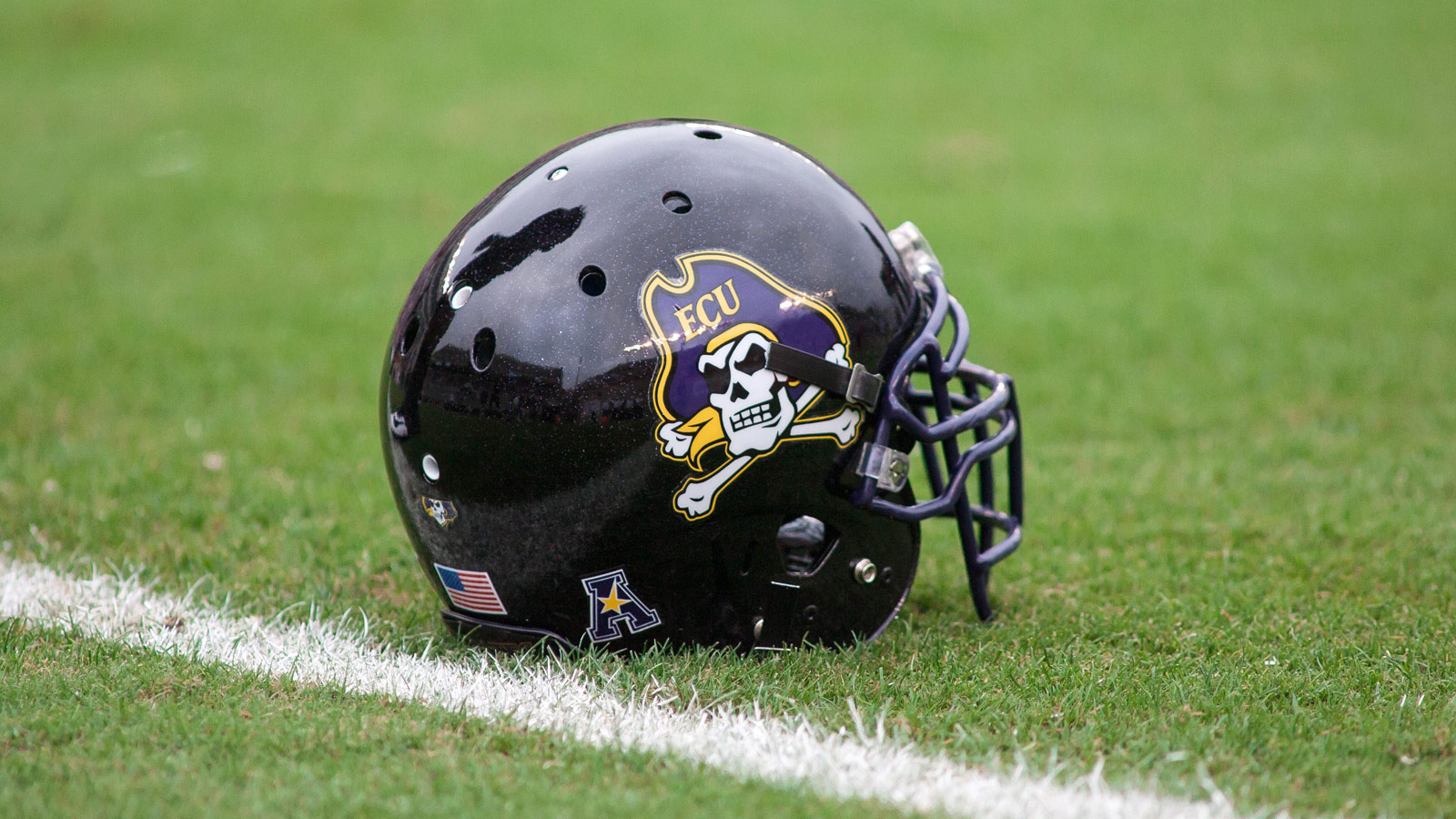 Duke offensive coordinator Scottie Montgomery is East Carolina's new head coach.
Athletic director Jeff Compher announced the move Sunday night.
A source told FOX Sports Saturday night that the hire was expected.
The 37-year-old North Carolina native, a Duke grad, had been the Blue Devils' offensive coordinator the past two seasons. Duke's attack ranked third in the Atlantic Coast Conference last season with 431 yards per game.
Montgomery helped the Blue Devils regularly receive bowl invitations. That success helped earn him his first head coaching job, putting him in charge of an East Carolina program that he says is in much better shape than those old Blue Devils teams.
"The one thing that I know about the process is that we were eventually going to be very successful (at Duke) because we're going to do everything right," Montgomery said Monday. "This situation is totally different because some of the pieces are already in place, and (at Duke) we had to work to get it that way."
Montgomery received a five-year contract worth $1 million annually plus incentives, Compher said.
Compher said Montgomery interviewed for the job last Thursday and effectively won it during a follow-up interview two days later.
"I think he was destined to be a head coach," Compher said. "These are people you want to get on their way up."
Montgomery says Duke coach David Cutcliffe "coached me to be a coach for the past 9-10 years." He says Cutcliffe encouraged him to try for the East Carolina job because "he made it very clear to me that this place was a special place."
In addition to getting familiar with his new school, Montgomery also plans to call Duke's offensive plays in the Pinstripe Bowl against Indiana on Dec. 26 at Yankee Stadium.
He says that's partly an attempt to generate some national buzz for the Pirates — and also because he feels a sense of duty to the Blue Devils.
"I am going to call plays for Duke, but I am going to be the head coach for East Carolina," he said. "I'm just not going to sleep over the next 2-3 weeks. I'm going to work overtime. … It shows you a loyalty to the guys that I just coached. I really owe it to them to finish what we started, and … leave a place better than you found it. We're going to finish it the right way."
In searching for a replacement for the fired Ruffin McNeill, Compher said he wanted "a fierce competitor who will lead our football program to championships, while equally demanding academic success.
"As we worked through the entire search process, it became overwhelmingly clear that Scottie Montgomery possesses every attribute necessary to put our football program in a position to win championships and graduate our student-athletes," Compher said.
ECU fired McNeill, an ECU alum, last week. McNeill had won 23 games in the past three years.
Montgomery has served two stints at Duke with a three-year run on the Pittsburgh Steelers' staff in between.
Montgomery — an all-ACC receiver with the Blue Devils who led the team in receiving every year from 1997-99 — returned to Duke as a coach in 2006 and was the only one of Ted Roof's assistants retained by Cutcliffe when he took over following the 2007 season.
He coached the receivers on Mike Tomlin's staff with the Steelers from 2010-12, then came back to his alma mater in 2013 to coach the same position group. He took over as offensive coordinator in 2014 after Kurt Roper left for Florida.
Duke averaged 32 points in Montgomery's first season as a coordinator and 30.5 points this season, while the Blue Devils (7-5) earned their fourth straight bowl berth.
Also Duke's quarterbacks coach, he takes over for McNeill — who was fired last week because of what Compher at the time said was a failure to meet competitive expectations.
The Pirates finished under .500 (5-7) for the first time since 2011 and landed in fifth place in the American's East Division with a 3-5 league record after losing starting quarterback Kurt Benkert to a season-ending knee injury during preseason practice.
McNeill, who played for East Carolina under Pat Dye in the late 1970s, was 42-34 with one bowl victory with the Pirates. He took them to three straight bowls from 2012-14 but never reached a championship game in either Conference USA or the American. The Pirates have played the last two seasons in the AAC.
East Carolina went 10-3 in 2013, then spent five weeks in the Top 25 in 2014 behind the combination of quarterback Shane Carden, receiver Justin Hardy and offensive coordinator Lincoln Riley.
Carden set the school's career passing yardage record and Hardy became the NCAA's record-holder for receptions. But none of them were around in 2015 after Carden and Hardy exhausted their eligibility and Riley took the same job at Oklahoma.
Bruce Feldman is a senior college football reporter and columnist for FOXSports.com and FS1. He is also a New York Times best-selling author. His new book, "The QB: The Making of Modern Quarterbacks," came out in October 2014. Follow him on Twitter @BruceFeldmanCFB and Facebook.
The Associated Press contributed to this report.