Sources: East Carolina interviews Everett Withers, Brady Hoke, Shane Beamer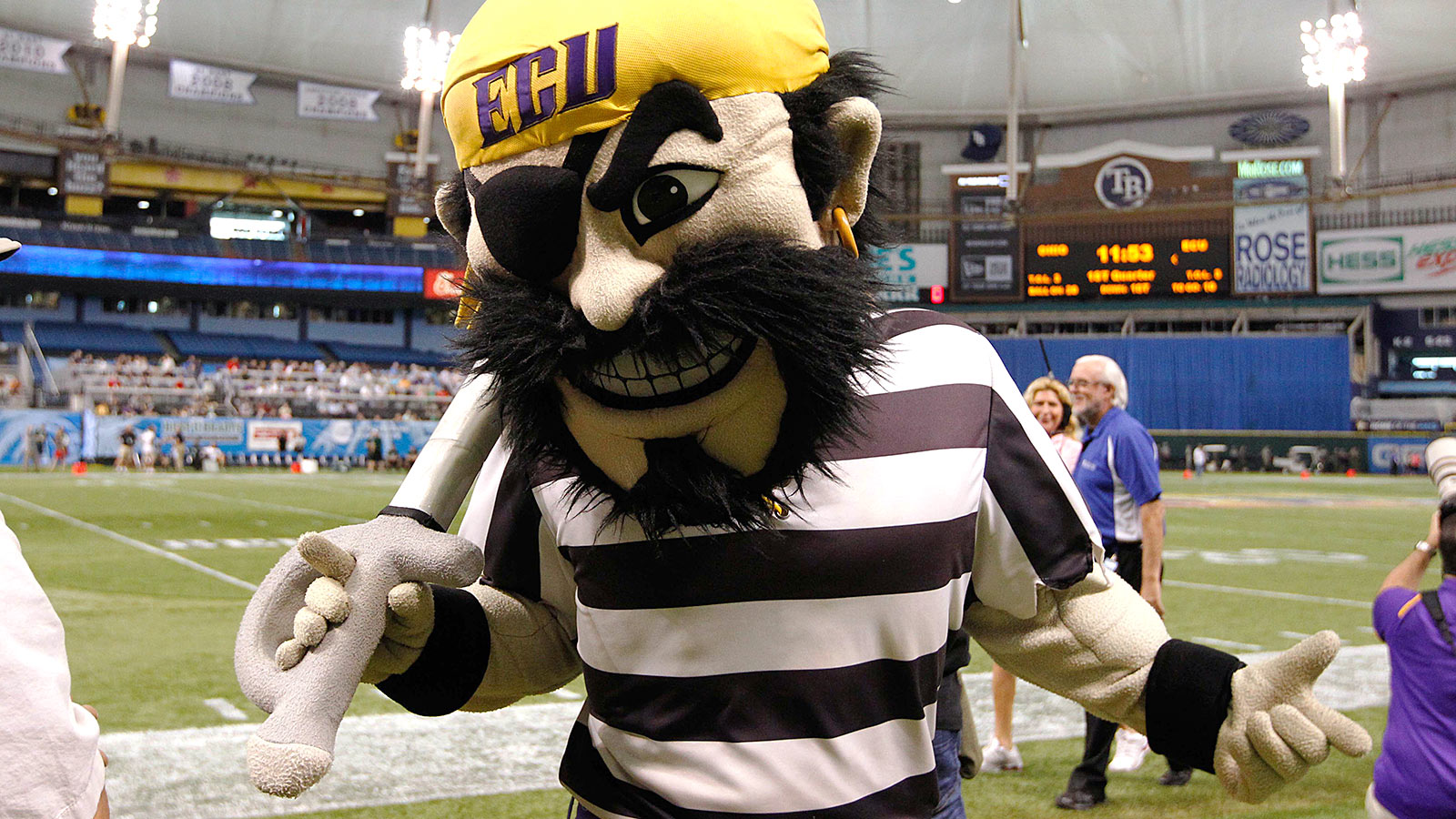 Less than a week after the surprising hire of head coach Ruffin McNeill, East Carolina is closing in on finding its new coach, sources tell FOX Sports.
James Madison head coach Everett Withers, former Michigan head coach Brady Hoke and former Va. Tech assistant Shane Beamer have all interviewed for the Pirates head coaching vacancy, according to sources, and former Auburn head man Gene Chizik, the UNC defensive coordinator, is also believed to be someone ECU is interested in. Word is there may be two other candidates in consideration and that the school is hoping to have its new coach in place by Sunday.
The 52-year-old Withers, a Charlotte native, is 19-7 in two seasons at JMU. He also spent one season as the head coach at UNC, where he went 7-6 in 2011.
Hoke, who was let go by Michigan last year after going 31-20 in four seasons in Ann Arbor, has won Coach of the Year honors in every league he's been a head coach in — the MAC, the Mountain West and the Big Ten from his days with the Wolverines, San Diego State and Ball State.
The 38-year-old Beamer, the son of legendary Hokies coach Frank Beamer, has been Tech's associate head coach and running backs coach since returning to his alma mater in 2011. Prior to that he spent four seasons on Steve Spurrier's staff at South Carolina.
Chizik has been a head coach for six seasons and has a 38-38 record, but that does include a national title from his second season at Auburn, when the Tigers went 14-0 in 2010.