East Carolina says marching band protests of the national anthem 'will not be tolerated'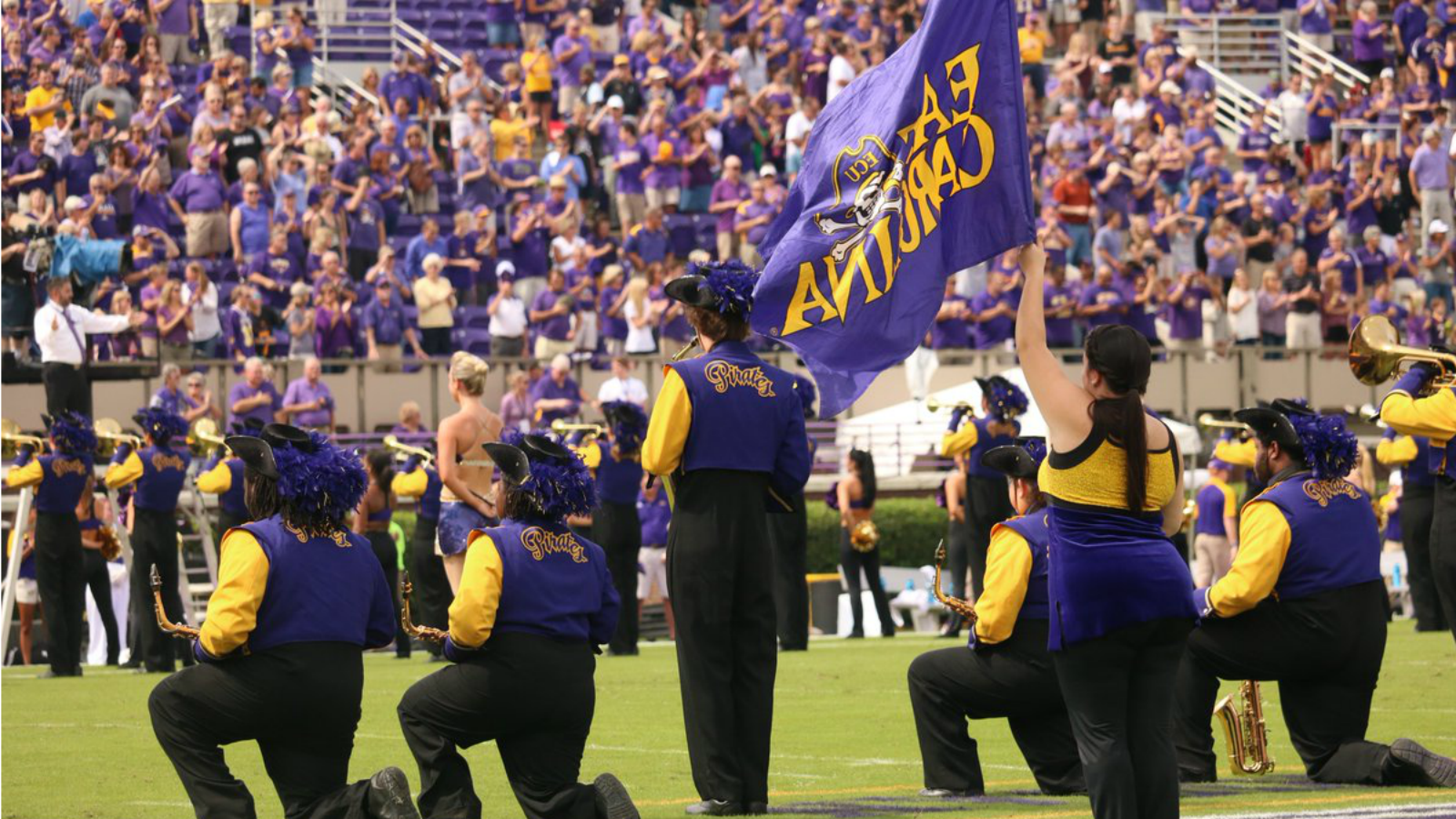 Public protests during the national anthem have become common practice in sports in recent weeks. What started as a stance by 49ers quarterback Colin Kaepernick has trickled down to the amateur ranks, with many college, high school and youth teams taking a knee (or showing other signs of protests) during the national anthem.
However, at least one college is not happy with some of its student body for such protests.
That school is East Carolina University, where 19 members of the band chose to take a knee during the national anthem on Saturday. Some continued to play their instruments while on a knee, with others electing not to play at all.
The stance didn't go unnoticed, and when the band returned to play at halftime, it was booed by some in the audience. The school later released a statement saying it was disappointed by the actions of the band, but hoped fans would understand.
On Monday, the administration doubled-down, saying it wouldn't tolerate similar protests. An email was released (and shared, via WNCN in North Carolina) by Dr. William Staub, director of Athletic Bands; Chris Ulffers, director of the School of Music; and Dr. Chris Buddo, dean of the College of Fine Arts and Communication:
East Carolina Fans Boo Marching Band For Kneeling During Anthem https://t.co/u3hZh9qYrH pic.twitter.com/BwT0UjFCwP

— KWWK-DB (@KWWKRADIO) October 1, 2016
It'll be interesting to see the reaction of this decision by East Carolina going forward. While some schools have frowned upon these protests, few have banned them outright. It will also be interesting to see whether those 19 band members who protested will comply with the school's decision.
This might not be the last we hear of this story.