Duke Football Takes On Miami in Regular Season Finale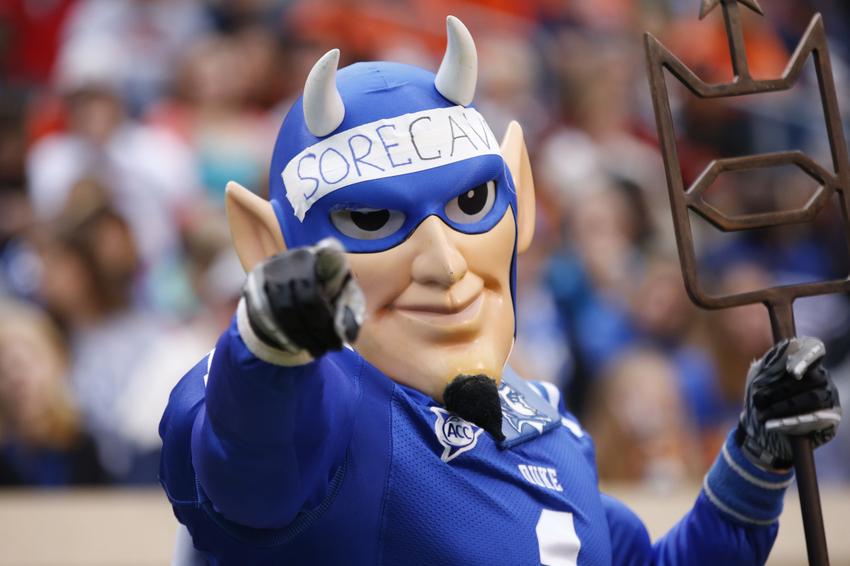 Duke Football will close out the 2016 regular season in Miami where a win is required to keep their hopes alive for a bowl game.
Despite the Blue Devils' struggles this season, the team still has a slim chance to advance to a bowl game this postseason? First, it is absolutely necessary for Duke to win at Miami if they even want to think about a bowl game.
1. Forget Last Year's Game
Last year's matchup against the Hurricanes was a game to remember, and ended with a Duke loss on a very controversial final play. The Blue Devils kicked off after moving down the field for the go-ahead touchdown, but the Hurricanes ended up scoring on an 8-lateral touchdown on the kick return to end the game. It was ranked as one of the top games of the 2015 college football season and led to the suspension of the referees involved. Duke Football will need to move on this year if they hope to get a win today.
2. Which Miami Team Shows Up?
Miami dominated early on earning a Top 10 ranking at one point this season and were the favorites to win the ACC Coastal Division. However, after the first four games the team hit a slump going on a four-game losing streak to drop out of the Top 25. The Hurricanes have gained some momentum going to the end of the year winning three in a row heading into their matchup with Duke today. The Blue Devils will need to be prepared to get Miami's best shot on Senior Day in the regular season finale despite their inconsistent season.
3. Avoid Mistakes
The main takeaway is that Duke Football needs to do whatever it takes to win, and that boils down to avoiding mistakes. The Blue Devils could have assured a spot in a bowl game with a win at Pittsburgh last week, but were blown out in a 56-14 loss to the Panthers. There were numerous miscues and missed assignments on defense with the Blue Devils giving up 461 total yards. The offense gave up five sacks and a turnover, but also weren't able to get anything going against Pitt. These will need to be cleaned up against a talented Miami team.
According to CBS Sports, there were 68 teams already bowl-eligible for 80 spots heading into the final weekend of the NCAA football regular season. Duke will need a few teams to lose in order to be considered for a bowl game this postseason, but should be one of the first teams considered if their aren't enough six-win teams because of the school's high Academic Progress Rate.
This article originally appeared on