Duke Football Loses Offensive Lineman for Remainder of Season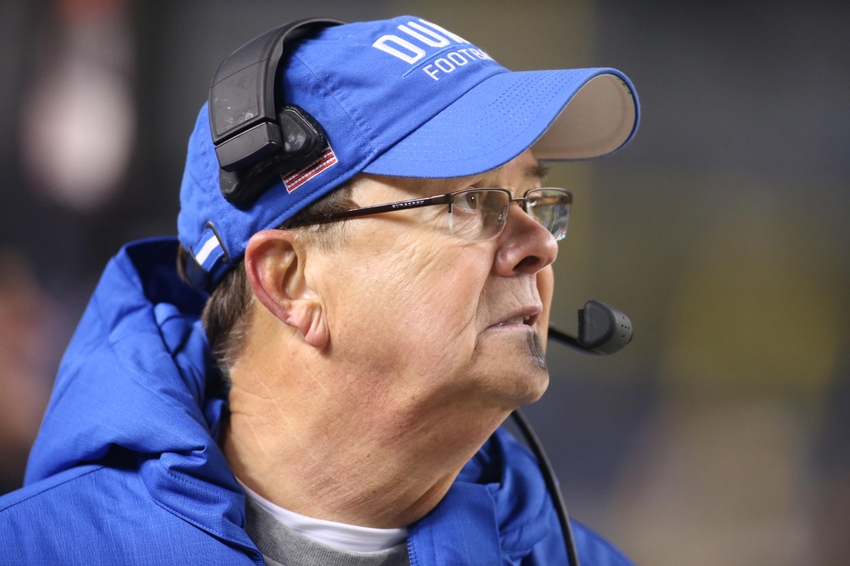 Another key player is ruled out for the rest of a Duke football season that has been marred by a significant number of injuries.
The Duke Football program announced that redshirt junior offensive tackle Gabe Brandner will miss the rest of the season after suffering an injury in last week's matchup against Pittsburgh.
Brandner suffered a fractured left ankle in Saturday's loss to Pitt. Gabe Brandner was one of the most experienced players of the offensive line for Duke this season recording over 1,000 career snaps as a starter and played a key role in pass protection and the running game. He was a returning starter at left offensive tackle and was tabbed to help the Blue Devils replace two All-ACC offensive linemen Matt Skura and Lucas Partick, both of whom are currently in the NFL. Brandner will undergo surgery to repair his ankle on Tuesday at the Duke Sports Science Institute.
Duke Football will compete against Miami for their final game of the regular season. The Blue Devils need to win against the Hurricanes if they want to have a chance to make a bowl game this year, and will need to overcome the loss of Brandner to protect QB Daniel Jones and play well on offense.
This article originally appeared on