Duke Football Added to 2019 Chick-fil-a Kickoff Game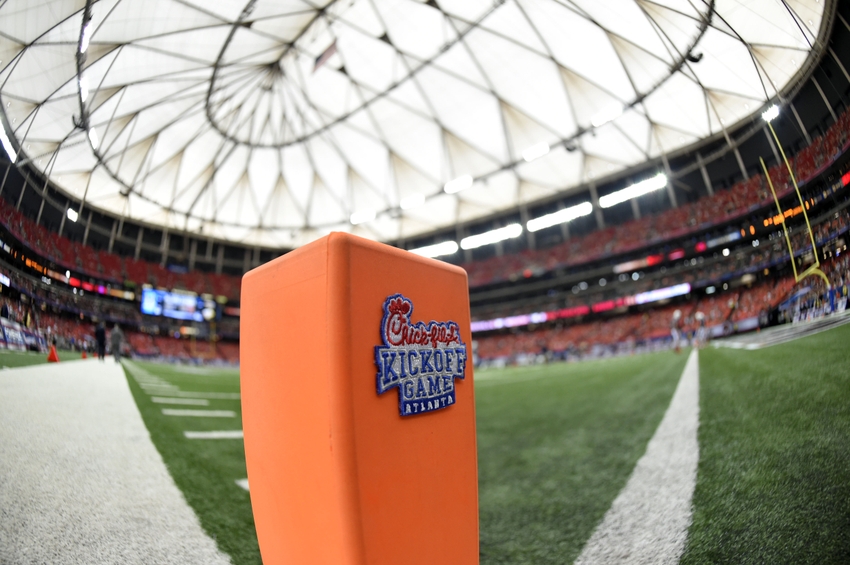 The Blue Devils will open the 2019 college football season competing against national powerhouse Alabama in the Chick-fil-a Kickoff Game!
Chick-fil-a recently announced that the Duke Football program will be featured in their annual college football kickoff game in 2019. The Blue Devils will take on the Alabama Crimson Tide on August 31, 2019 in Atlanta to open the NCAA season.
Despite the team's struggles this season, being selected for the 2019 Chick-fil-a Kickoff game shows how far head coach David Cutcliffe has brought the football program at Duke. The Blue Devils have gained more national exposure after appearing in four straight bowl games, which has helped out in recruiting. Cutcliffe credits the 2013 Chick-fil-a Bowl game as one of the significant turning points for the program, with the Blue Devils going down to the wire in a shootout with Johnny Manziel and Texas A&M on New Year's Eve.
Duke fans, coaches, and players should be thrilled about the Blue Devils being chosen for the kickoff game. The football programs at Alabama and Duke are also both historically linked with former head coach and the Blue Devils' stadium-namesake Wallace Wade.
This article originally appeared on