Ducks favored against USC, underdogs at Michigan State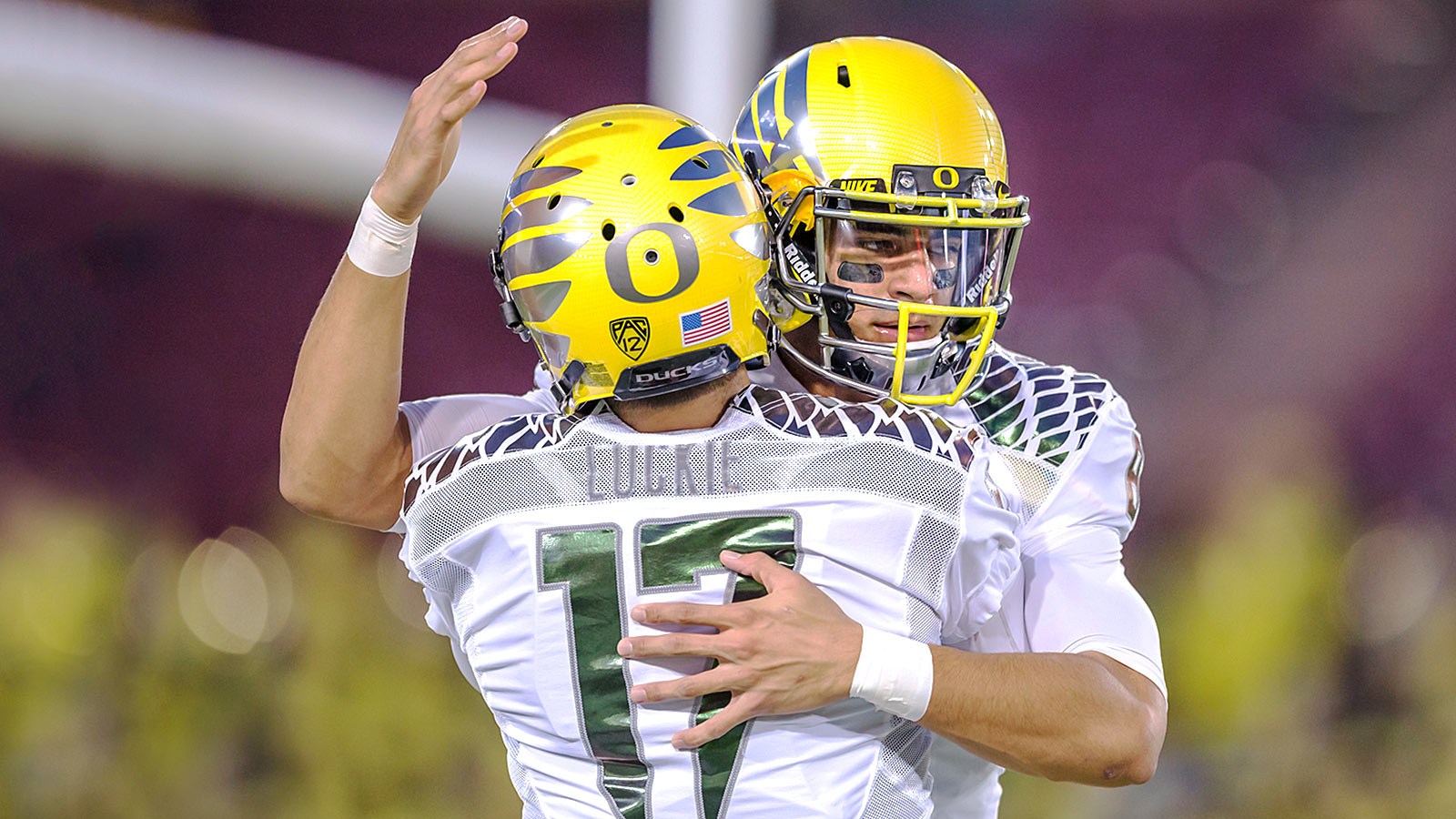 According to the gambling website 5 Dimes, the Oregon Ducks are favored to take down the USC Trojans in late November; however, they will be the underdogs when the travel to Michigan State on September 12.
With a QB situation that may not be settled until early September, it should come as no shock that the Ducks will not be favored against Michigan State. The Spartans are coming off a phenomenal season and return QB Connor Cook, not to mention they'll be at home.
Currently, the Ducks are three-point dogs against Michigan State, though that line will likely change quite a bit before the season kicks off.
While the Ducks may be underdogs against the Spartans, they are favored against the USC Trojans. The Ducks are currently five-point favorites against USC, a game which will take place on November 21 at Autzen Stadium in Eugene.
The only other line that has been released involving the Ducks is the Thursday night game on October 29 at Arizona State. The Ducks are currently favorite by 1.5 points on the road against the Sun Devils.
(h/t 5 Dimes)
Photo Credit: David Madison – Getty Images