Don't count out Arkansas in the West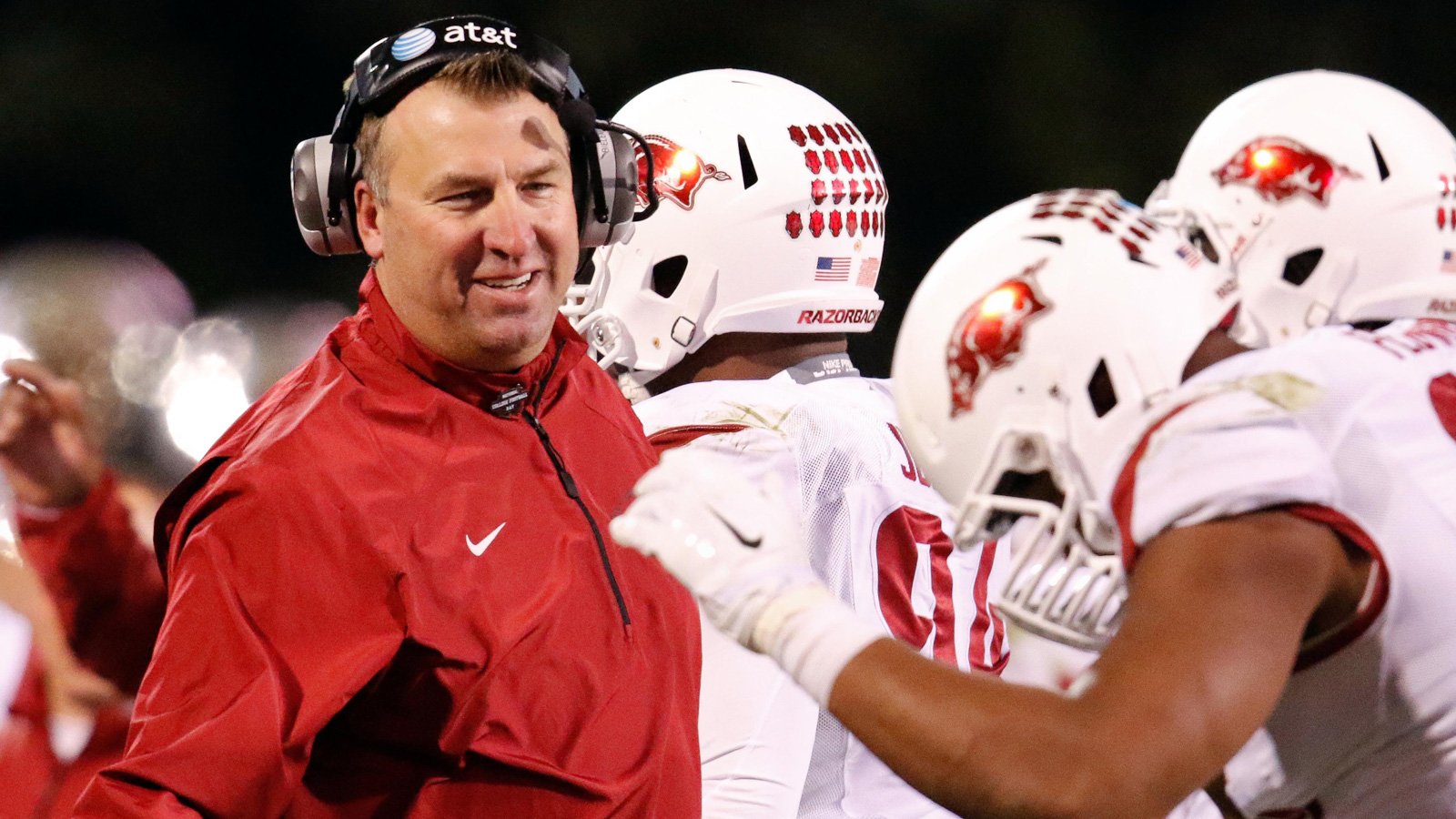 On the surface, Arkansas might not seem to be among the favorites in the stacked SEC West this fall. A season after going 7-6, the Razorbacks have a daunting schedule that includes road games against both LSU and Alabama, so it makes sense that they're not getting much attention from the pundits.
But Arkansas finished strong last year in their second season under Bret Bielema, showing that the Razorbacks are good enough to beat any team on their schedule. They lost to Texas A&M, Alabama, Mississippi State, Georgia and Missouri by a combined 29 points (none by more than a touchdown), and they beat 20th-ranked LSU and eighth-ranked Ole Miss in November. Arkansas then dominated old rival Texas in a 31-7 rout in the Texas Bowl, capping off a stretch in which the Razorbacks won three of four to end the year.
In other words, Arkansas was probably one of the best 7-6, last-place-in-the-division teams in recent history. With that in mind, contending in the SEC West isn't farfetched, as Tom Fornelli at CBS Sports points out in naming the Hogs among his conference darkhorses.
Of course, the Razorbacks' overall success in 2015 will largely be determined by their consistency. Last year's team was blown out early by Auburn and then lost close games in a variety of ways, something they'll have to avoid this year to remain in contention.
In the SEC West, the road is always difficult – but that doesn't mean Arkansas can't end up in the winner's circle come December.
(h/t CBS Sports)
Image Credit: Marvin Gentry, USA TODAY Sports