Dino Babers says last week was a staple win for the program on ESPN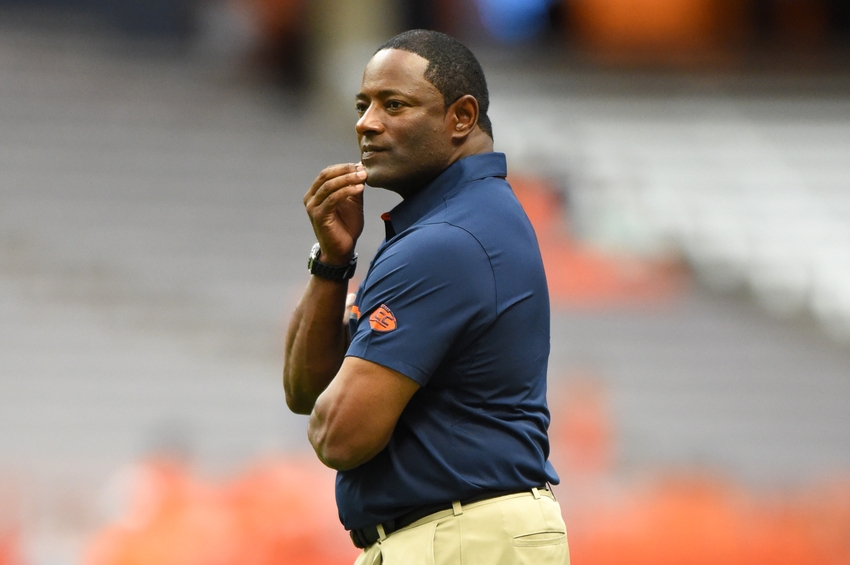 Syracuse football head coach Dino Babers continues to make his rounds on the national scene following his upset win over the Virginia Tech Hokies last week.
Head coach of the Orange, Dino Babers, appeared on SportsCenter earlier today to talk about his viral post-game speech and of course his Syracuse Orange. He was asked a lot about his speech that has now gone viral across all the social media platforms.
But the golden nugget from his conversation was when he was talking about the impact of last week's victory not only for this season, but also beyond.
We'll keep reiterating that this win can't be understated. Babers put it perfectly, this is a staple win for the football program. These watershed moments are key for any program, but especially for a head coach in his first year.
Plus Babers talked a really big game when he came here with his visualizations on what he expected this program to be. Now this win is validation for Babers.  I don't think Babers is blowing this up either. This win could be the moment that years down the line we point back too as the turning point for the Orange.
According to multiple reports, some of the players on the team were having legitimate doubts about this team's chances in games this season and the belief in the process. Now with this win the Orange have now created hope for the rest of the season.
While Syracuse won't be favored in another game this season, there's a belief they can win. Sometimes that's half the battle in college football, having a belief that you can compete with the best of the best.
It all starts this Saturday against the Boston College Eagles. Everything that Syracuse did last week was amazing. Although it would be all for naught if they lose to the Eagles.
Babers also spoke about that on SportsCenter earlier today.
"Obviously this team is extremely high and they're going to be complimented the entire week and that's okay. Because they accomplished something that is outstanding. But the key is bringing them back down to Earth a little bit. Our job is to get them ready to play a very fine Boston College opponent on their home-coming game. With the winner putting themselves in a very good position to go bowling later in the season."
While Babers spoke about one side of the coin, there's also another. The loser of this game will more likely than not finish in last place in the ACC. This may seem like a terrible thing to say, but it's the truth. These two teams are fighting to not be last. No one wants to finish last in anything, let alone your conference.
So while this was a staple win for this season. This next game against BC is arguably just as important for the Orange.
More from Inside the Loud House
This article originally appeared on