Did the Tennessee Vols Dodge a Bullet with Charlie Strong's Rejection in 2012?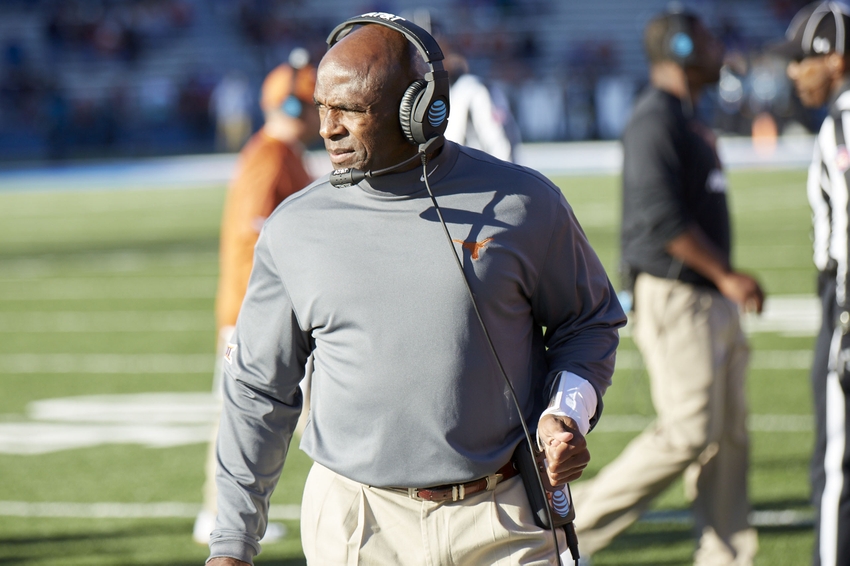 Tennessee football came extremely close to hiring Charlie Strong in 2012. The coach, recently fired by the Texas Longhorns, rejected the Volunteers.
We all remember it well. Tennessee had fired Derek Dooley. Dave Hart kept fans waiting impatiently for three weeks as he faced rejection after rejection, from Jon Gruden to Mike Gundy. But Vols fans thought they had finally found their guy in Charlie Strong.
The Louisville Cardinals coach had restored the program to a level it was at before Bobby Petrino left. He was certainly the most qualified coach Tennessee could have hired: a proven winner with SEC ties.
That he would be the first African American coach in school history was only a bonus, particularly after they did not give a fair chance to Kippy Brown or Kevin Sumlin in the previous coaching search.
Dave Hart brought Charlie Strong to Knoxville. The two met. Strong gave the Vols a night to sleep on it. Then, the next day, he rejected Tennessee's offer and decided to remain at Louisville.
This was the lowest point maybe ever for Tennessee football. A coach rejected them to stay at Louisville! When does that happen?
After that the Vols, hired Butch Jones, which fans became thrilled about when they saw his magic on the recruiting trail.
But as Jones went about rebuilding Tennessee, Strong kicked the Vols in the gut even further by accepting an offer to coach the Texas Longhorns, a program in even worse shape, the next year. The message was clear there. Tennessee is not as appealing of a job as Texas.
Given the recruiting ground at Texas, that makes perfect sense. But three years later, Strong's failure as a recruiter cost him his job with the Longhorns.
After his second straight 5-7 season, Strong was fired by Texas. He was hired after Butch Jones and fired while Jones remains at Tennessee. So the question remains…did the Vols dodge a bullet with Charlie Strong's rejection?
It's hard to say.
Strong did a lot of good for the Longhorns off the field. He has stocked the roster with a class of freshmen and sophomores who have lots of playing experience, which leaves the Longhorns in great shape for the next coach.
He also changed the culture and cleaned up the program after Mack Brown had just avoided discipline. So the character is back as well.
But there's not a lot of depth. Although he recruited decent at Texas, bringing in Top 15 classes, you have to bring in Top 5 classes if you're in Austin.
If you can only bring in Top 15 classes at Texas, you're not going to recruit as well at Tennessee.
Tennessee struggled doing that under Dooley.
Jones has Vols fans growing very impatient, but he is consistently bringing in Top 10 classes. That counts for something.
And he is winning more consistently than Strong is at Texas.
With all of this, it's hard to say whether or not Strong would have worked out long-term at Texas. But given his way of coaching, he certainly would not have worked out at Tennessee. You simply can't win without dominating the recruiting trail in Knoxville.
And Strong showed he can't do that.
Meanwhile, even if Jones has not delivered the results on the field, he has recruited well enough to keep Tennessee in great shape for the years to come.
So although he hasn't won over fans everywhere, the Vols were lucky to have Charlie Strong reject them. Butch Jones was a much better higher.
This article originally appeared on