Despite backup job being unsettled, Vols may move freshman QB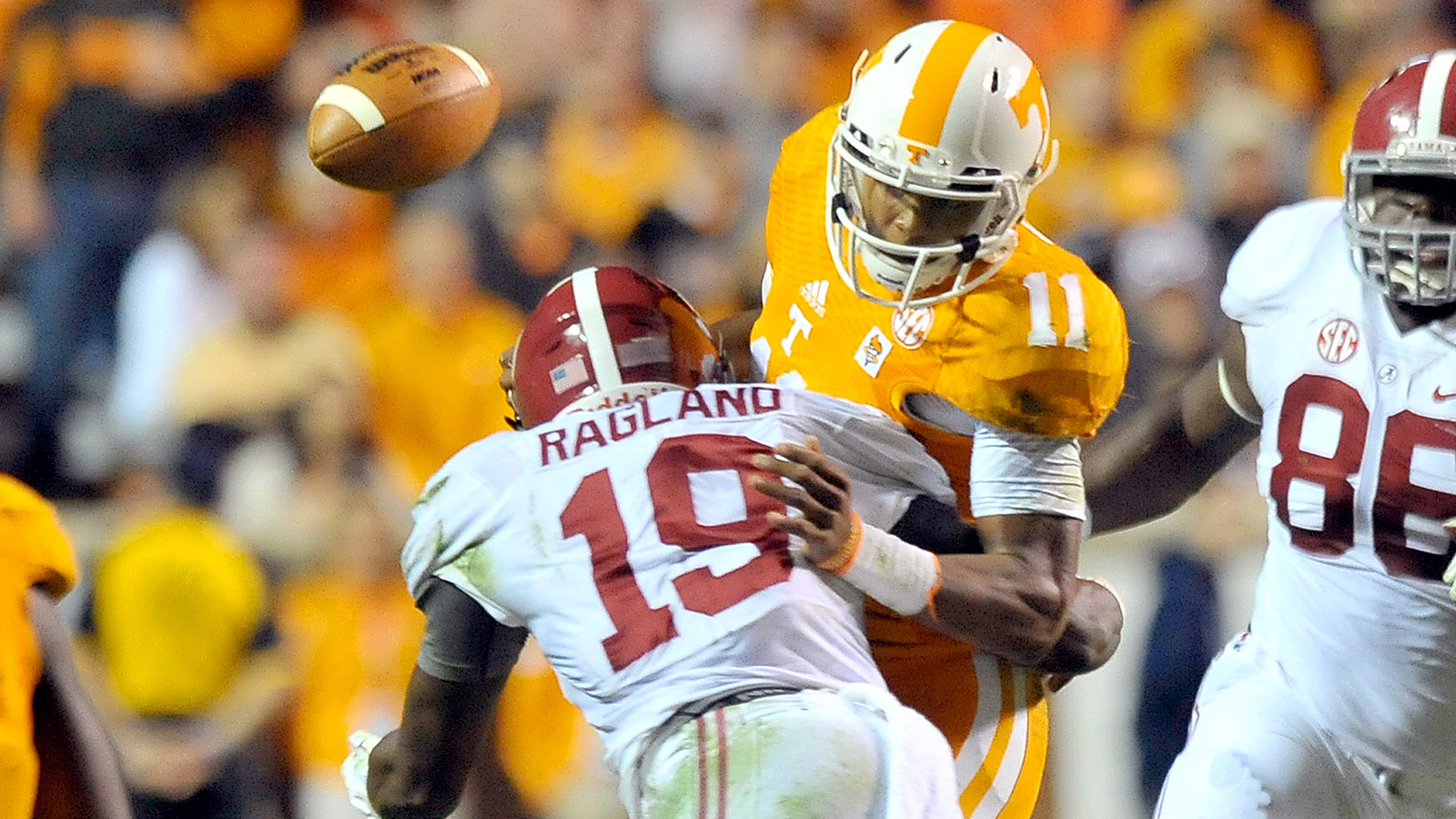 The hopes and dreams of Tennessee's 2015 season may very well rest on the shoulders of quarterback Joshua Dobbs, more so than any other player on the roster this season. But what if the unthinkable happens and Dobbs goes down?
Head coach Butch Jones was recently asked whom the backup quarterback would be this season and his answer indicated he plans on letting the players decide the answer in fall camp.
"Great question. We'll find out very soon," Jones said according to 247Sports. "I thought Quinten Dormady had a very, very good spring. He continues to mature and grow. He's had a very, very good offseason. Obviously, Sheriron Jones will be an individual that we're excited to see."
Jones then revealed the team may look to get true freshman Jauan Jennings involved in the offense in other ways.
"And we're going to do some different things with Jauan Jennings — not just at the quarterback position, but some other positions as well — and see where that goes."
Jennings looked explosive in the team's spring game, as he scored on a 45-yard touchdown run. Watch the touchdown here at the 3:50 mark of this video:
However the team can get the ball in Jennings' hands could prove to be useful if he cannot crack the Vols two-deep roster in his first season on campus.
(h/t 247Sports)