Denny Green remembered by those he mentored and taught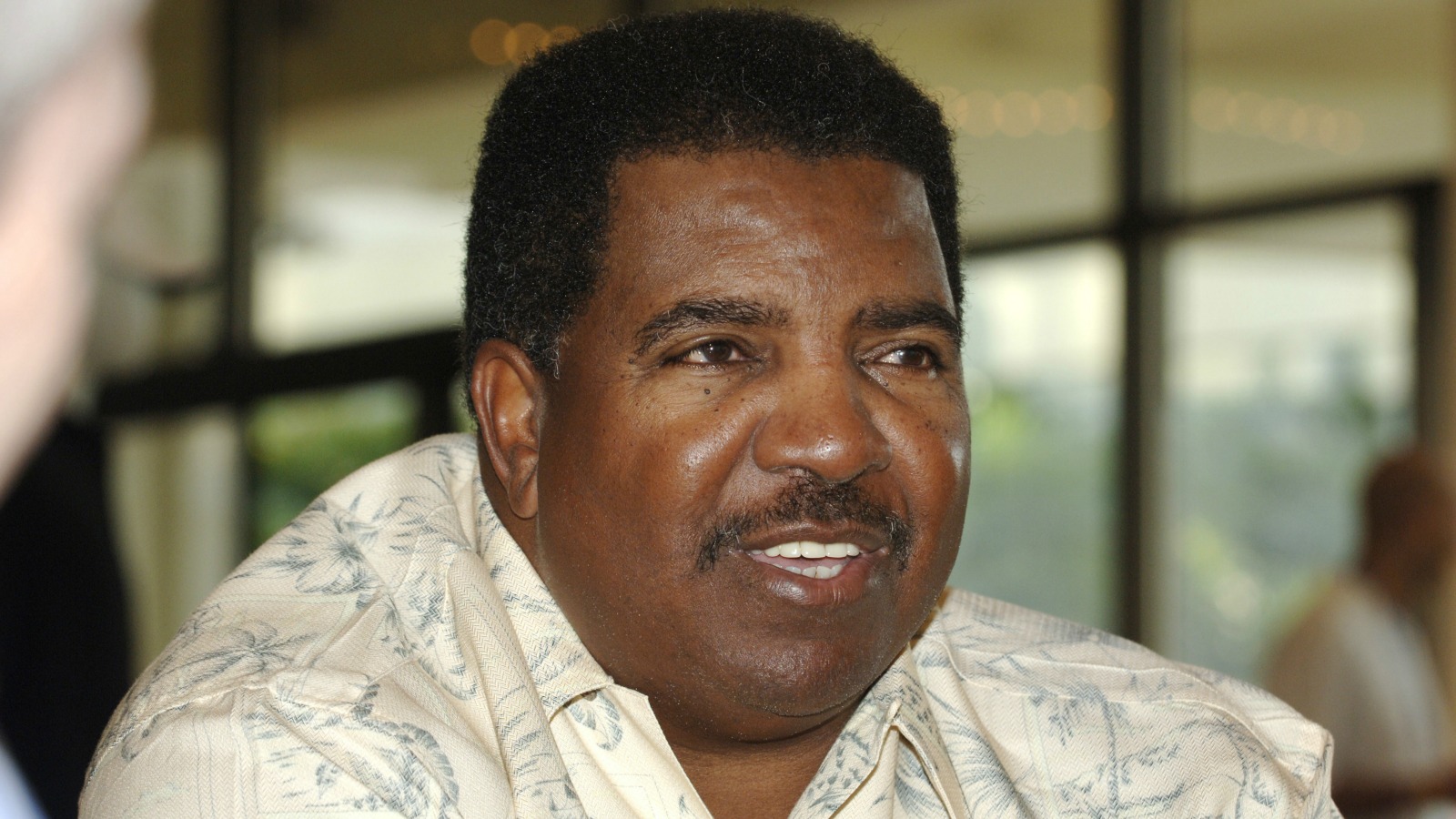 Denny Green is probably most remembered for his time coaching the Minnesota Vikings or for his fiery, "They are who we thought they were" rant from his time coaching the Arizona Cardinals. But Green, who passed away Friday at the age of 67 was also a pioneer in college coaching and his impact on the game still resonates.
Just got the news of the passing of Denny Green. He did so much for me. Was looking forward to saying thanks at HOF. Tomorrow not promised.

— Tony Dungy (@TonyDungy) July 22, 2016
Denny Green did so much for me but the best thing was allowing his Asst coaches to have time with their families. pic.twitter.com/HcUGP6wUAv

— Tony Dungy (@TonyDungy) July 22, 2016
Green's own story is compelling. His father passed away at 11. His mom died when he was 13. Yet, he still graduated cum laude from Iowa. As he said, he had to grow up fast and learned that life wasn't fair.
"He was the first African-American football coach who really had a lot of success (at the FBS level)," said Rod Gilmore, one of his proteges from Stanford. Gilmore first met the coach when he was a recruit taking his visit to Stanford where Green was an assistant on Bill Walsh's staff.
"People only saw the fiery side of Denny, but he was hilarious. He could keep you loose. He could laugh at himself. He didn't mind being teased. He loved that the players felt comfortable teasing him and he'd give it right back.
"Stanford was a fairly intimidating place back then. It wasn't as diverse. We had guys from Oakland, Detroit, Long Beach and you go on this bucolic campus, and it was reassuring having this black face who could relate. He was really good about paying attention to things and how you were doing."
In 1980, Northwestern hired him to run its dreadful football program that had gone 1-31-1 in the previous three seasons, making him the first African-American head coach in the Big Ten — and just the second in FBS history. There had been plenty of talk about the school dropping football.
Green snapped an NCAA record 34-game losing streak in his second year at NU and won Big Ten Coach of the Year honors. He spent five seasons there before moving on to the NFL.
Green returned to the college ranks four seasons later. Stanford had won three games the year before he got the job. By his third year with the Cardinal, Stanford went 8-4 and finished No. 22 in the country. His impact on the program is still felt today, especially due to the impact he made on one of his old players David Shaw, now the Cardinal's head coach.
Last year, Shaw went into detail with me about that impact when I'd asked about how Stanford is now a powerhouse and what's different from his days as a player there in the early 90s:
"Honestly, right now it's actually run very similar to the way Denny Green ran it," Shaw told FOX Sports. "Coach (Jim) Harbaugh and I talked about that a lot early on. The similarities between Harbaugh and Denny Green are significant. No. 1, we're taking tough kids. You don't make a kid tough. You take tough kids. Denny said, 'We're gonna be physical running the ball.' A lot of people forget when Denny was at Stanford, we had the biggest offensive line in college football and a 240-pound running back in Tommy Vardell. We had physical guys that could play the game between the tackles, and that philosophy for us hasn't changed.
I remember talking to DavidShaw last yr & him raving abt Denny Green's influence & setting the tone 25+ yrs ago for what Stanford FB is now.

— Bruce Feldman (@BruceFeldmanCFB) July 22, 2016
"The biggest difference honestly is to be able to recruit depth. To be consistent year after year and not have a peak year and a bad year, a peak year and then another bad year. To play at a high level consistently, a big part of that is being able to recruit enough guys so you are two and three deep, where if someone gets injured, another guy can go in or when someone graduates, you have someone ready to take his place."
Said Gilmore: "Even though he was from the Bill Walsh Tree and the West Coast offense, he felt strongly about being more physical. And that was what Denny Green started at Stanford. He brought that physical style with big O-line. He never lost his Iowa roots just because he was on the West Coast."
Frank Wilson is the new head coach at UTSA and one of many coaches that is a part of Green's expansive legacy. He was one of five African-Americans hired this off-season as FBS head coaches. One of his mentors is Richard Solomon — one of Green's closest friends and a former assistant.
About a dozen years or so ago, Wilson attended Solomon's wedding. Green was the best man. Wilson had been on his first job as an FBS assistant coach at Ole Miss after a very successful run as a high school coach in New Orleans. He made sure to pick Green's brain that night.
"I knew everything about him and his climb," Wilson told FOX Sports Friday. "He was a pioneer, a trendsetter. and a great ambassador. He told me, 'Be prepared. Don't ever allow barriers to restrict you. Just continue to work and be relentless in your work to achieve.' I'll never forget that."
Kevin Sumlin, the head coach at Texas A&M, said there's no doubt Green had a big influence on him.
"I was a player at Purdue and we played Northwestern, when he was the head coach there," Sumlin said. "Then, later on, I was coaching at the University of Minnesota for five years when he was the head coach of the Vikings. I was around there all the time. He was very good to me as a young assistant coach. The access he gave me so I could learn some things being around the football complex and his coaches, I'll never forget that.
"He was such a trailblazer at both levels. For me, seeing him as a head coach, was a notification that it could be done."
On Friday afternoon, Shaw released this statement about his old coach:
"At Stanford, Coach Green created an environment of toughness, confidence and competitiveness that I was blessed to be a part of as a student-athlete. Though our staff, Coach Willingham's and Coach Harbaugh's have all had success, Coach Green was the first to win at Stanford with the combination of a physical running game, a West Coast passing attack and an aggressive defense. Stanford football will miss Coach Green and forever be grateful."