David Cutcliffe sends Lions coach a text message about Laken Tomlinson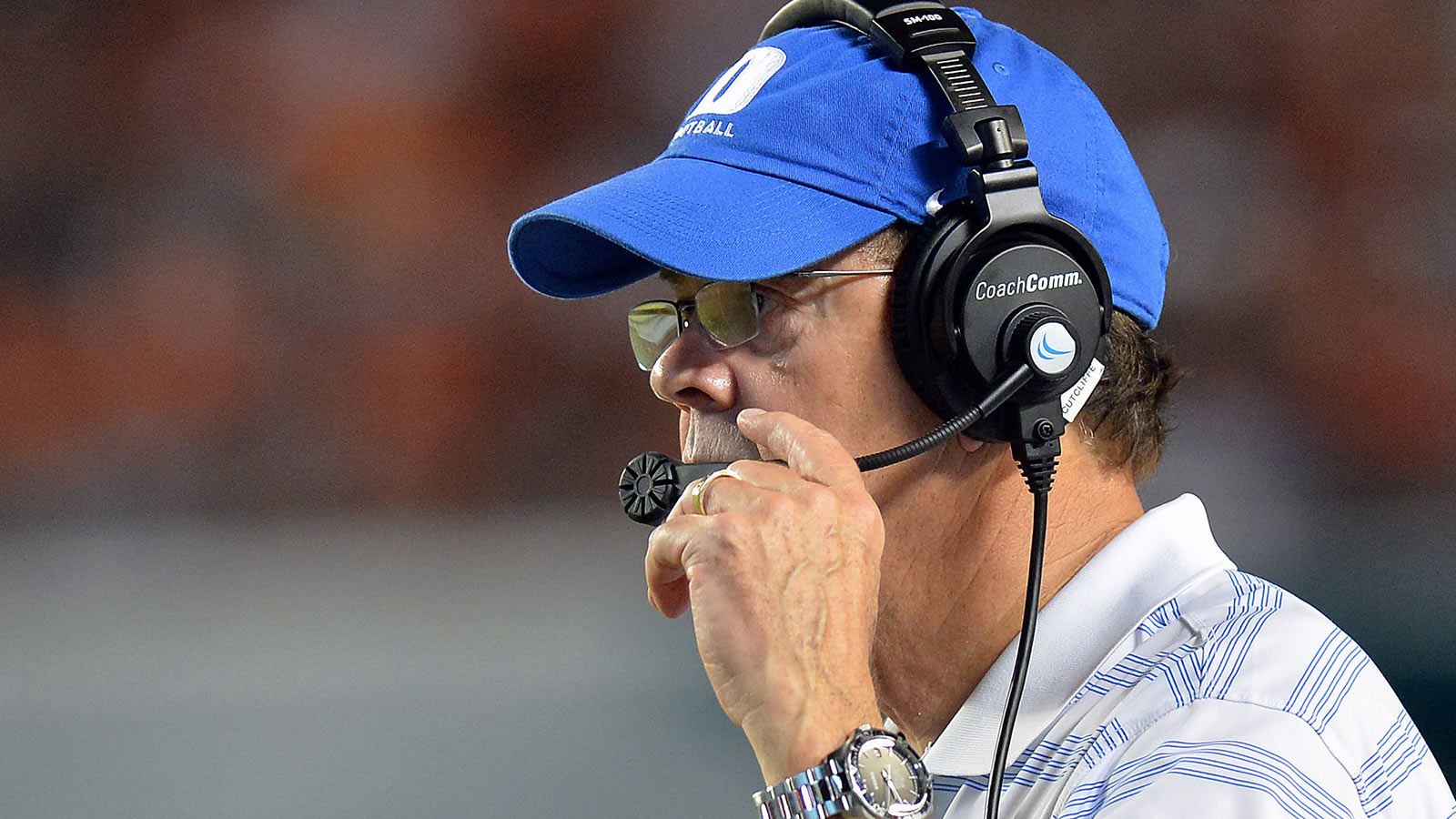 If Detroit Lions head coach Jim Caldwell had any reservations about his team's first-round pick in the 2015 NFL draft, Duke's David Cutcliffe probably put them to rest. Cutcliffe sent Caldwell a text message endorsing the selection of Laken Tomlinson 28th overall.
So, what did Cutcliffe's text say?
"He said he's the kind of person you can build a program around," Caldwell told Lions columnist Mike O'Hara. "He said he creates job security for coaches—something of that nature."
Caldwell's early observations seem to corroborate Cutcliffe's claim. The coach got his first look at Tomlinson in a Lions uniform during rookie minicamp over the weekend.
"He's a smart guy. He appears to be a real good teammate. That's what he's been at Duke. He was just an outstanding individual—a great leader."
This type of praise is nothing new for longtime fans of Tomlinson. His professional position might be, though. After playing only right guard while at Duke, Tomlinson could end up at left guard in Detroit, according to O'Hara.
(h/t Detroit Lions)
Photo Credit: Steve Mitchell/USA TODAY Sports