David Cutcliffe Nearly Joined Coaching Staff at Notre Dame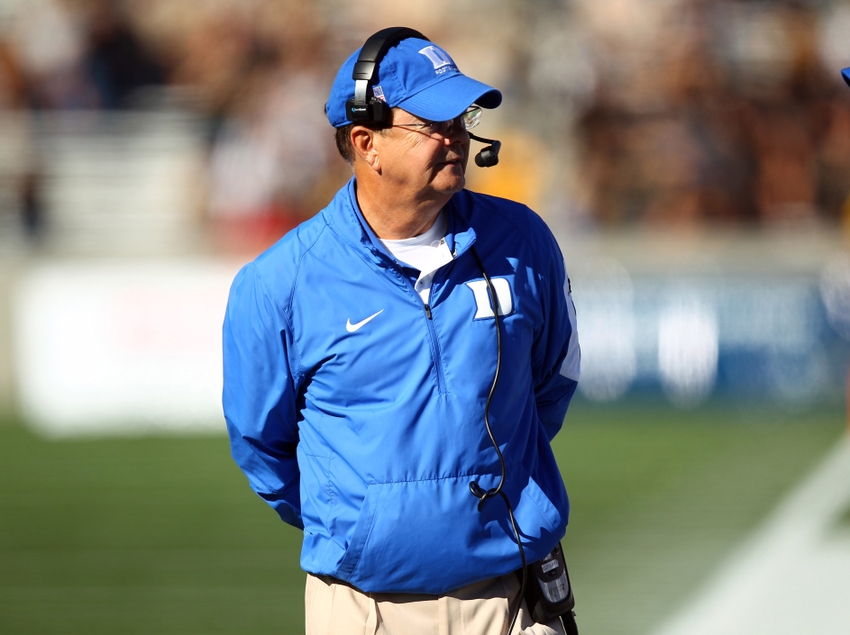 Duke Football head coach David Cutcliffe was hired in 2005 to be an offensive assistant coach at Notre Dame, but never coached in a game for the Fighting Irish.
David Cutcliffe has excelled as the head coach of the Duke Football program, making vast improvements since taking over in 2008. A few years earlier in 2005, Cutcliffe was hired as assistant head coach, offensive coordinator, and quarterbacks coach at Notre Dame but never got the opportunity to coach a game due to health issues. The Duke coach recently opened up about his experience almost coaching for the Fighting Irish and the respect he has for the Blue Devils' next opponent.
The Notre Dame job brings back exciting and difficult memories for David Cutcliffe. He mentions he remembers being excited to join the Notre Dame football program after a stint as the head coach at Ole Miss, but suffered a heart attach two months after being hired which forced him to resign. After the health scare, Cutcliffe wasn't even sure if he would ever be able to coach again.
Fortunately, David Cutcliffe made a full recovery, returning as an assistant at Tennessee in 2006  before becoming head coach for the Blue Devils. He has since become one of the top coaches in the NCAA as a two-time ACC Coach of the Year, earning numerous 2013 national coach of the year awards, led Duke Football to the 2013 ACC Championship and their only 10-win season in school history, and has led the program to four straight bowl game appearances.
Cutcliffe will look to get the Blue Devils back on track this season after his young team has experienced two straight losses in games they had chances to win. It will take a great effort from the coaching staff and the players to win this weekend at Notre Dame, a program that David Cutcliffe still has great respect for.
This article originally appeared on