Dantonio on the secret to MSU's recruiting splurge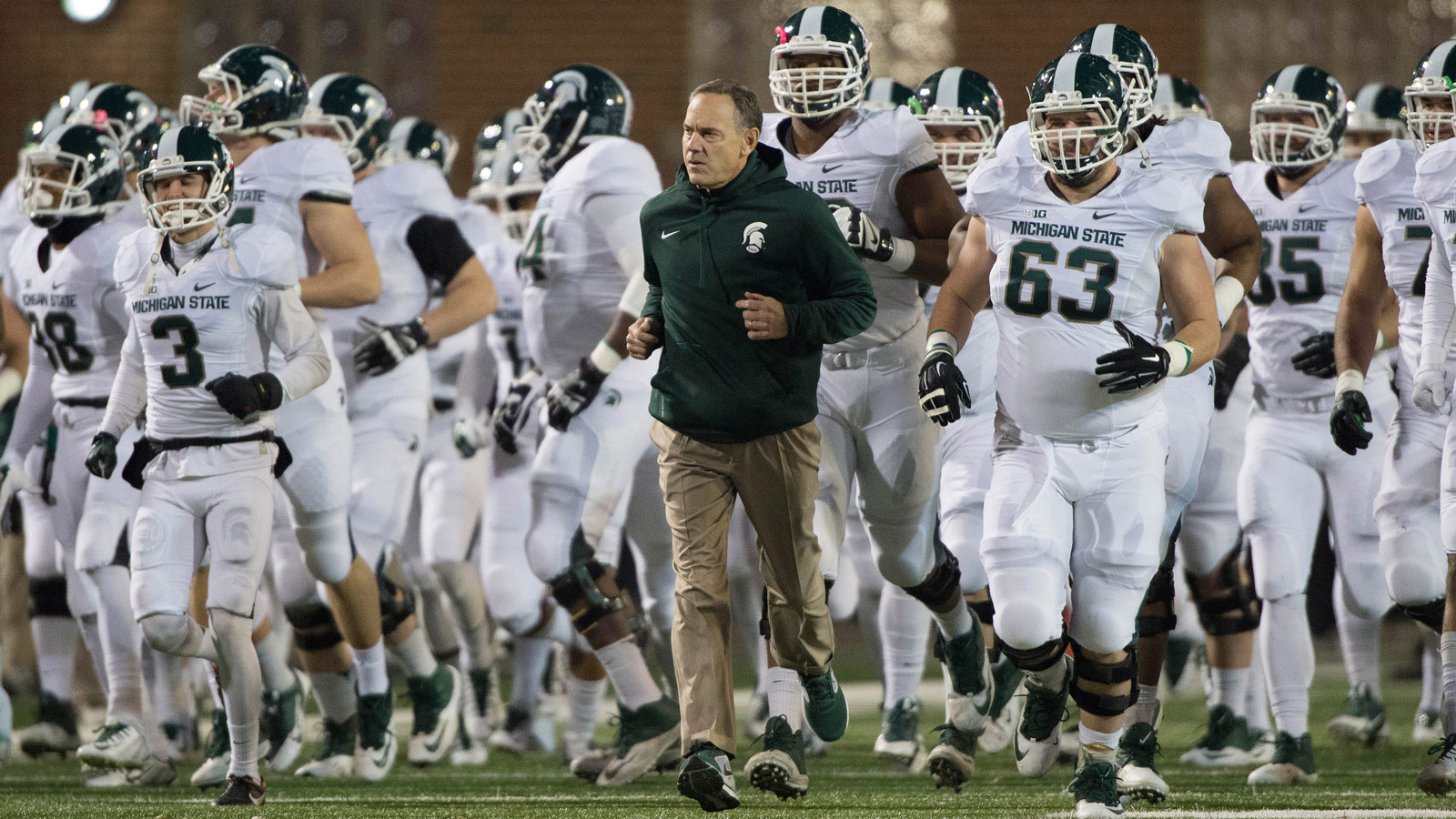 Mark Dantonio made headlines this spring when he said his Michigan State staff can sell results rather than hope on the recruiting trail, a comment viewed by many as a shot at the efforts of new coach Jim Harbaugh to rebuild Michigan after a decade-long Big Ten title drought.
Now the head man for the Spartans admits the bigger key to building a class that is shaping up to be the best since he took over in East Lansing is utilizing relationships that are cultivated over time.
Of course, MSU's recent run of success likely opened some of the doors that led to those relationships being established.
"I think it's opportunity, it's relationships and trust which we've been able to establish with our players," Dantonio said during a camp in Michigan last week, per the Detroit Free Press. "It's what we've been able to do on the field winning, playing in a Rose Bowl, playing in a Cotton Bowl back to back. The exposure we're getting. All these things. The defense we've been playing and the offense we've been playing. Both have been outstanding. I think it's a lot of things."
Maintaining the highs of the past two years does not figure to be easy with Harbaugh going on a commit spree of his own in the past month, but Dantonio has shown he knows what he's doing when it comes to finding the right guys for his program and molding them into winners.
(H/T Detroit Free Press)