Dak Prescott responds to being voted last in the SEC West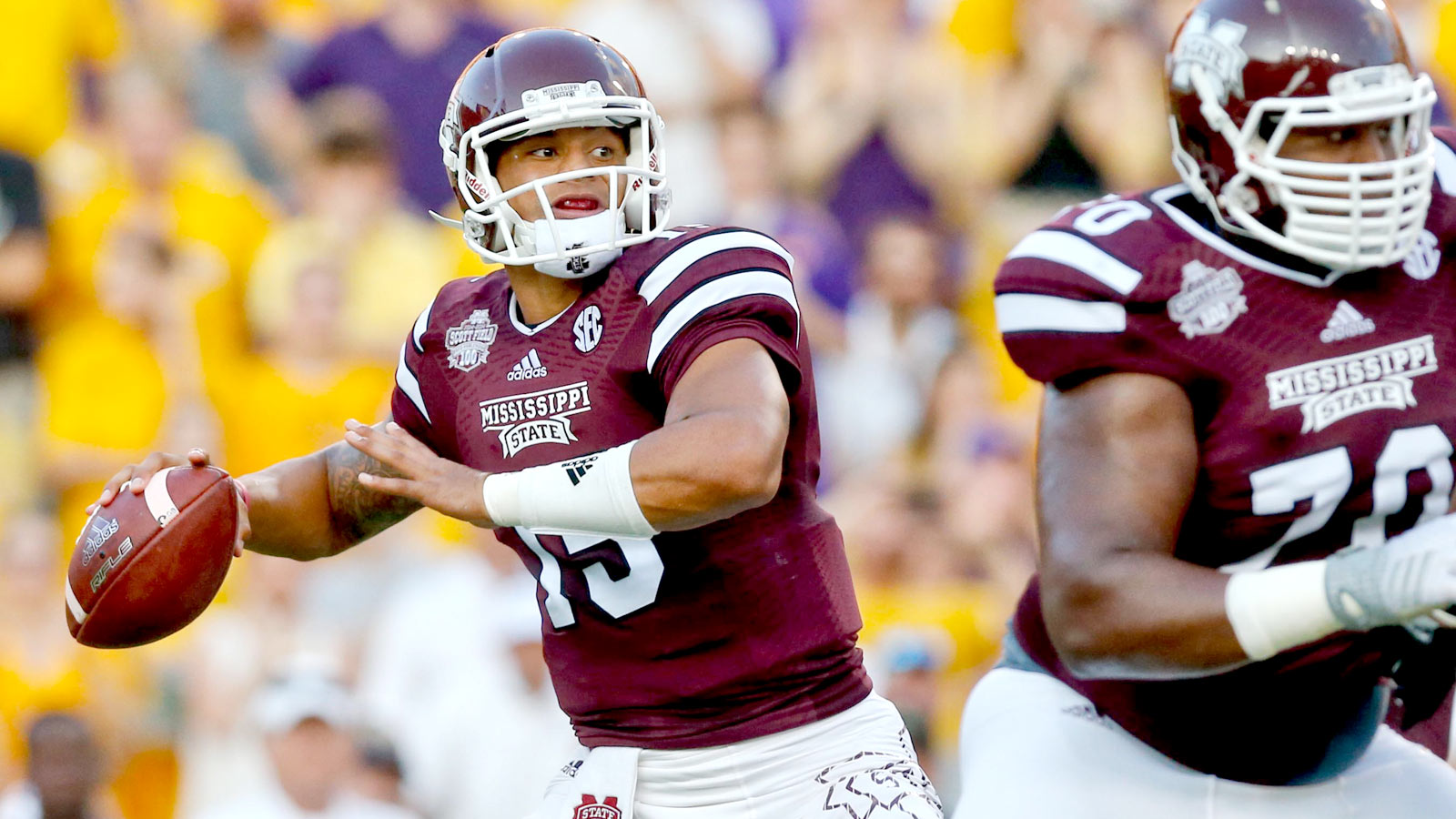 As Dan Mullen playfully suggested his team is always picked to finish last during SEC Media Days, Mississippi State's star quarterback reacted to the news of the Bulldogs being predicted to finish last in the West this season.
Preseason Ranking & Predictions #LOL

— Dak Prescott (@15_DakP) July 16, 2015
While many State fans may be confounded at the news, this is the perfect reaction to have to these preseason polls. In fact, being picked to win the SEC is probably worse, as the media has failed to accurately predict the winner 18 out of the last 23 preseasons.
Expect the team from Starkville to use the snub as further motivation on the field and once again "sneak" up on the nation if they can get off to another fast start with wins against LSU week two and on the road at Auburn week three.