Crimson Tide Fans and Bama Hammer Stand With Gus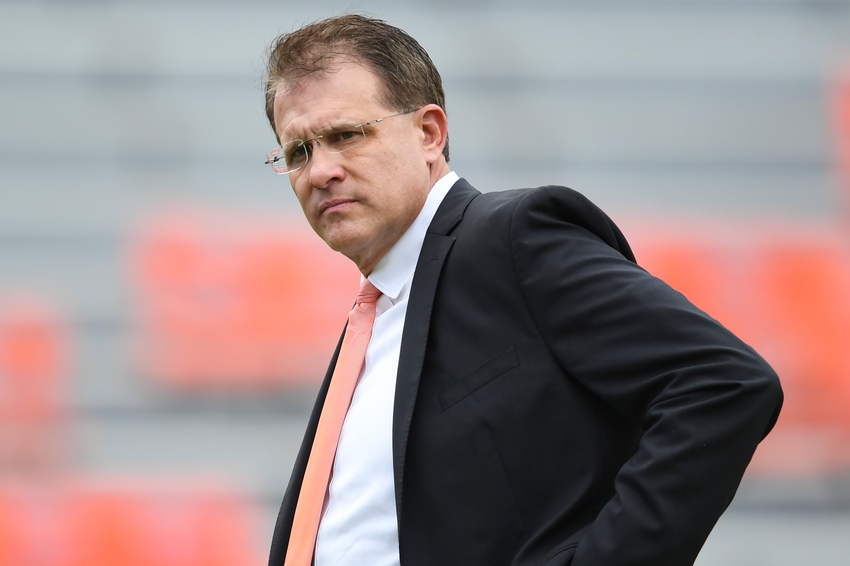 As Malzahn's seat gets hotter, Crimson Tide fans and Bama Hammer are here to extinguish the flames and show Auburn fans the way.
Let me tell you about a man who never gets a fair shake. Upon being hired as Auburn's head football coach in 2013, Arthur Gustavo Malzahn, III inherited a roster of underperforming players. Auburn's Gene Chizik-coached 2012 squad managed only three victories against New Mexico State, Alabama A&M, and Louisiana-Monroe (in overtime). In the final game of his predecessor's tenure, Auburn was crushed 49-0 by Alabama, their second-worst defeat in Iron Bowl history.
Yet Gus Malzahn, the pride of the Arkansas High School Activities Association, was not easily disheartened. The next season he took a team short on expectations and shorter on talent all the way to the BCS Championship game, winning a cabinet full of national coach of the year awards along the way.
Yet many remain unwilling to give Gus the credit for this impressive achievement. Some point to Auburn's 6-1 record in one-score games that season, others to uncalled horse collar or ineligible receiver downfield penalties, and some even cite improbable bounces of the ball in crediting Auburn's 2013 campaign to luck rather than the incredible skill of Gus Malzahn. Some point out further that Auburn's defense folded like a lawn chair in the Championship Game against Florida State, or that Auburn is 6-11 in SEC games since that year. Their aim in all this is to minimize the importance of Gus Malzahn in improving Auburn's flagging fortunes.
However, a close examination of the evidence reveals that Malzahn has been victimized by unreasonable expectations and has actually accomplished a great deal at the helm of a second-tier football program.
Malzahn Inherited a Bad Situation
First, one can not overlook the desperate situation Malzahn inherited at Auburn. Few would now argue with that desperate hero of Auburn University Regional Airport that in Gene Chizik, Auburn hired a loser, not a winner. While reported as a defensive mastermind, Chizik never coached a defense at Auburn that gave up fewer than 24 points per game. His limited success at Auburn is clearly attributable only to Malzahn, given that scoring plummeted to under 19 points per game once the offensive guru departed for Arkansas State.
Before arriving at Auburn, Chizik coached the Iowa State Cyclones to a 5-19 record over two years, with no Big 12 Conference wins in his second. Under Chizik, Auburn was undoubtedly headed for a string of similar results. His last three games, a 63-21 thrashing from Texas A&M, a 38-0 pummeling by hated Georgia, and the brutal 49-0 elephant stomping by Alabama, all at home, remain a harbinger of the depths to which Auburn's program can sink. Despite his first year's success, to expect Gus Malzahn to quickly turn around such a moribund program was unreasonable. It will no doubt take him many seasons yet to undo the damage Gene Chizik wrought upon Auburn football.
Auburn Is a Second-Tier Team in the SEC West
Second, while many blame Gus Malzahn for Auburn's flagging fortunes in the SEC West, Auburn's current position in the conference makes expectations of dominance seem absurd. While Auburn fans like to think of themselves as an SEC power, history tells a different story. Auburn trails Alabama, Tennessee, Georgia, LSU, and Florida in SEC Championships and all-time winning percentage. This leaves Auburn firmly in the SEC West's second-tier alongside relative newcomers Arkansas and Texas A&M. Additionally, given the recent rise of the SEC's two Mississippi programs, it is understandable for Auburn to be locked in a 5-way (at least until the NCAA rules on Mississippi) battle for third in the West. Against this talented competition, Malzahn has managed a surprise divisional victory, a solid fourth, and a respectable seventh (with 2 conference wins). Given Auburn's stature in the conference, this is a very respectable run of success.
They Shouldn't Expect to Beat Bama
Finally, to address the elephant in the room, reason dictates that Gus Malzahn should not be blamed for his lack of success against Alabama. While Auburn no doubt wants to match Bama's success on the field, such expectations are unreasonable. Since 2008, Auburn has not played an Alabama team ranked lower than ninth. In fact, in every one of those years except 2010, Alabama was ranked either #1 or #2.
Few teams in the country would expect to beat a top-two team at least every other year, yet somehow Auburn does. Under Coach Nick Saban, Alabama is currently in the midst of its greatest run of success since the Bear Bryant era. Even the namesake of Auburn's stadium, Ralph "Shug" Jordan, managed only a 5-13 record against Bear Bryant's Crimson Tide, and of his five wins, Alabama was unranked in three. Thus, for the foreseeable future, Auburn should settle into their role as the second-best team in the state of Alabama.
What More Can Auburn Expect?
In short, what Auburn appears to have in Gus Malzahn is an adequate football coach. He loves his players and works hard to help them develop. He provides a unique offensive system that can help keep Auburn nationally relevant. To quote the Auburn Creed, he "believe[s] in Auburn and love[s] it." A man like that is no doubt hard to find.
While Auburn fans may long for the days of Pat Dye or Tommy Tuberville beating a badly under-coached Alabama and running roughshod over a depleted SEC, times have changed and so should expectations. To expect any coach to routinely take a second-tier school to football glory is fundamentally unreasonable. Gus Malzahn should not be sacrificed at the altar of Auburn's fleeting glories of the past. Bama Hammer proudly stands with Gus, and so should Auburn. Because for every Gus Malzahn, there's a Gene Chizik, Doug Barfield, or Earl Brown just waiting for a phone call from Athletic Director Jay Jacobs.
It's imperative to let everyone know that you stand with Gus.
This article originally appeared on