Could the 'Sark factor' hold back USC in 2015?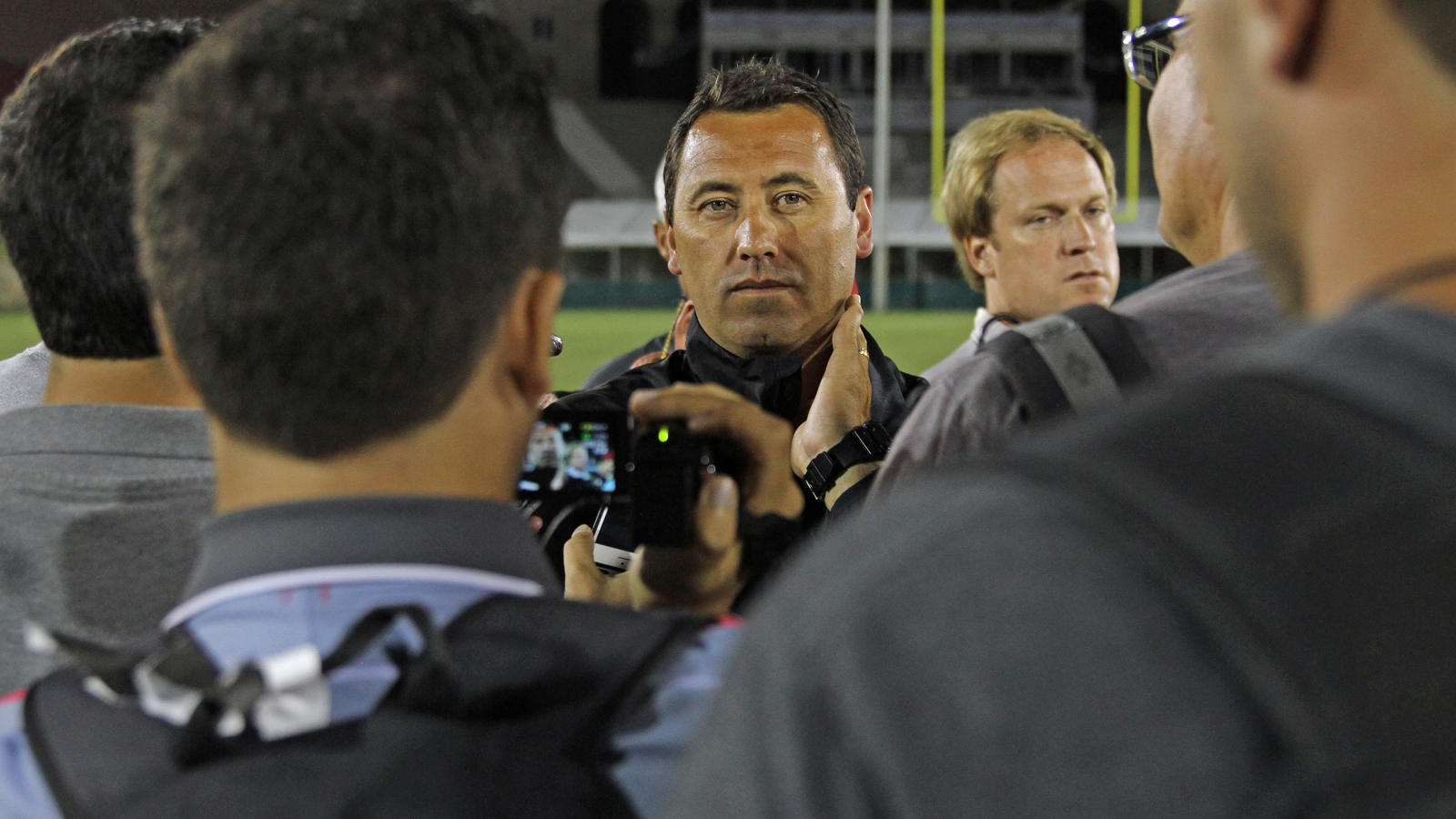 There's a lot of buzz surrounding USC's potential for a shot at the College Football Playoff this season despite this being the Trojans' first season without NCAA sanctions.
It's true that USC is loaded with a slew of key returnees, and its incoming recruiting class arguably was tops in the nation.
But like with every team that's expected to mightily raise the bar, there also are pitfalls those teams must maneuver to reach its ultimate goal.
Jack Follman over at Pacific Takes explores what might hold back USC in 2015, and he lists five potential pitfalls. Among the five reasons? Steve Sarkisian.
"Steve Sarkisian has more than proven himself as a good recruiter and a solid coach in the Pac-12, but huge questions remain about if he is the kind of elite coach that can get a team to completely maximize its potential," Follman writes. "This could be a coming of age season for Sark, but his lack of history showing adjustments and taking a team to the next level leave me a little bit wary of the Trojans even winning the Pac-12 South."
That's a tough pill to swallow.
(h/t Pacific Takes)
Photo Credit: Kevin Carden, FOX Sports West