Could Strong actually improve Horns even if record doesn't show it?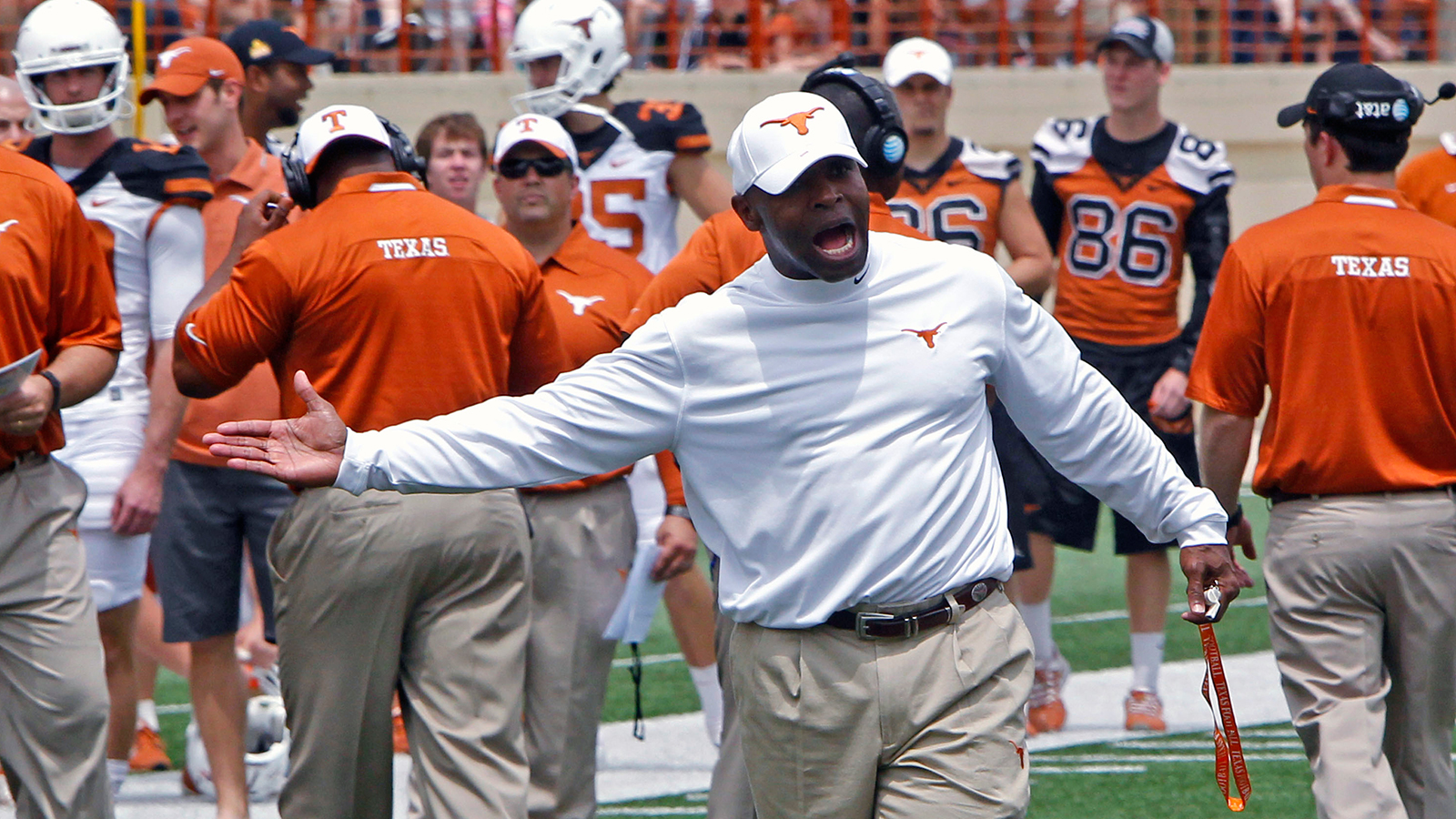 It's just a fact, head coaches are judged by their won-loss record, even if that's not exactly fair under certain circumstances.
Such a case can be made for Texas Longhorns coach Charlie Strong, who will be expected to improve on last season's 6-7 record, even though reality might suggest that he might not even reach that win total while still moving the program in the right direction.
Strong has no clear-cut No. 1 quarterback. He has an all-new wide receiver corps coming up and and unproven offensive line. Then there's the defense that must replace six starters from a unit that made it possible for Texas to get to just six wins in 2014.
For Texas to win at least six this season could prove rather difficult. When evaluating the Longhorns' 2015 schedule, the first thing you have to know is that last season's opening opponent was North Texas. This is season the game will be played at South Bend against Notre Dame.
The other two non-conference games include home games against Rice, a matchup Texas should and must handle before getting an improving Cal squad under coach Sonny Dykes.
Then comes the round-robin tournament in the Big 12 where Texas will have to face 2014 co-champs Baylor and TCU on the road. Oklahoma will bring its new Air Raid offense to the Cotton Bowl for the Red River Showdown, and teams like Texas Tech and Oklahoma State will be fielding more competitive teams hungry to get involved in the Big 12 title chase.
So can Strong get Texas to seven or more wins?
He might not. But that also might not mean that Texas won't get better.
(h/t Horns Digest)
Photo Credit: Michael Thomas/AP