Could former Notre Dame QB Everett Golson make move to Oregon State?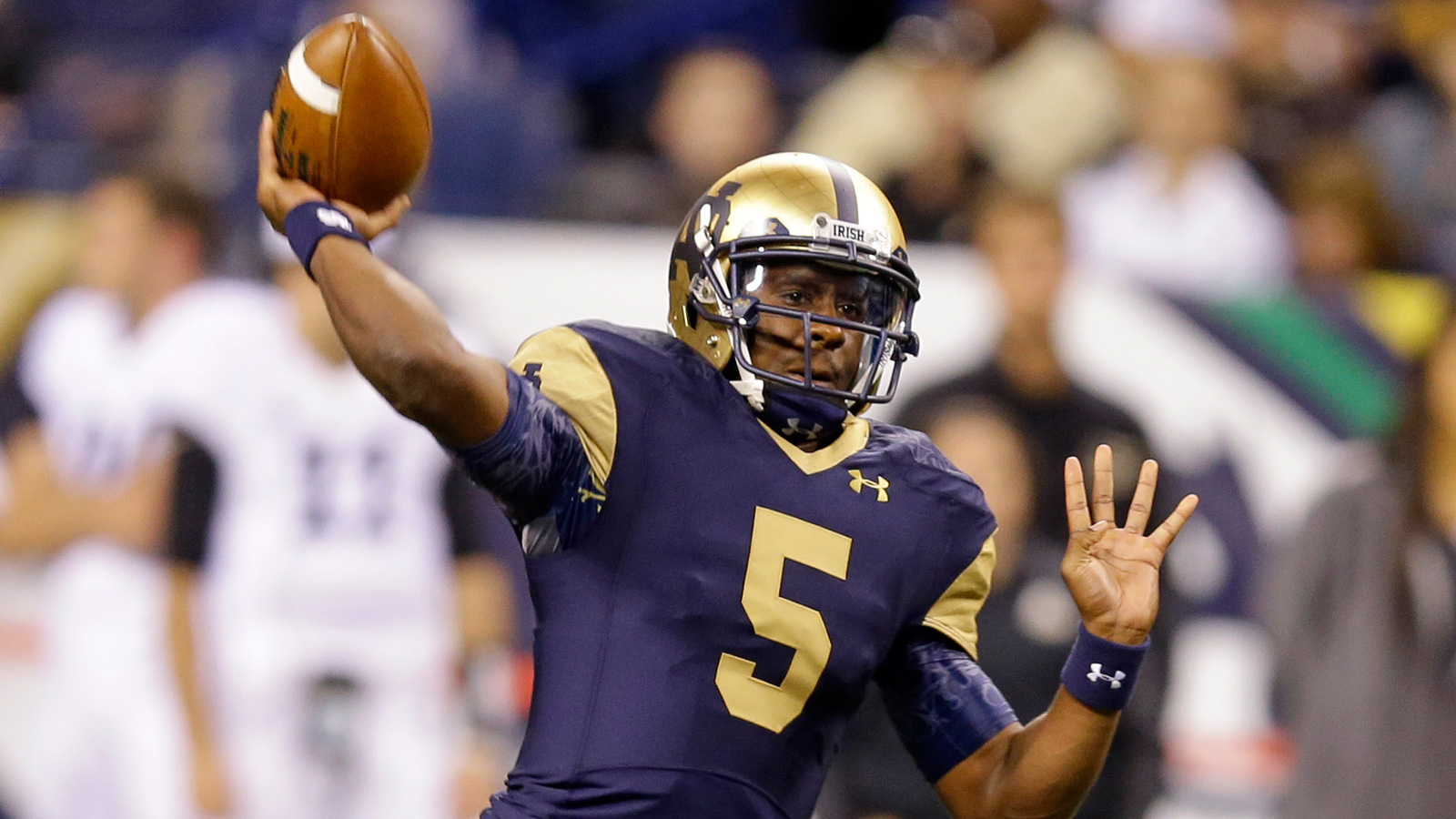 When it was reveled that Notre Dame QB Everett Golson would be transferring from the school earlier today the first question on everyone's mind was "where"?
While there has been early speculation about Alabama, the team that beat Golden's Fighting Irish in the 2012 BCS National Title game, and Florida State, there is a team in the Pac-12 that may make sense as well: Oregon State.
Now, the Beavers certainly will be fighting an uphill battle if they are indeed going against Alabama and Florida State for Golson's services. That being said, Golson can play next season as a graduate transfer and Oregon State could use someone to set the table for true freshman Seth Collins.
While Golson would be a bit behind schedule in terms of being able to pick up new coach Gary Andersen's system, Andersen has only been there for a couple months and everyone is playing catchup. Moreover, Golson is a fit in Andersen's system because of his dual-threat abilities.
If the Beavers are interested in Golson, they better move fast. There's no doubt that some of the best programs in the country will come calling for Golson soon enough.
(h/t ESPN)
Photo Credit: Michael Conroy – AP Photo