WATCH: Baylor is now using 390-pound linemen to score TDs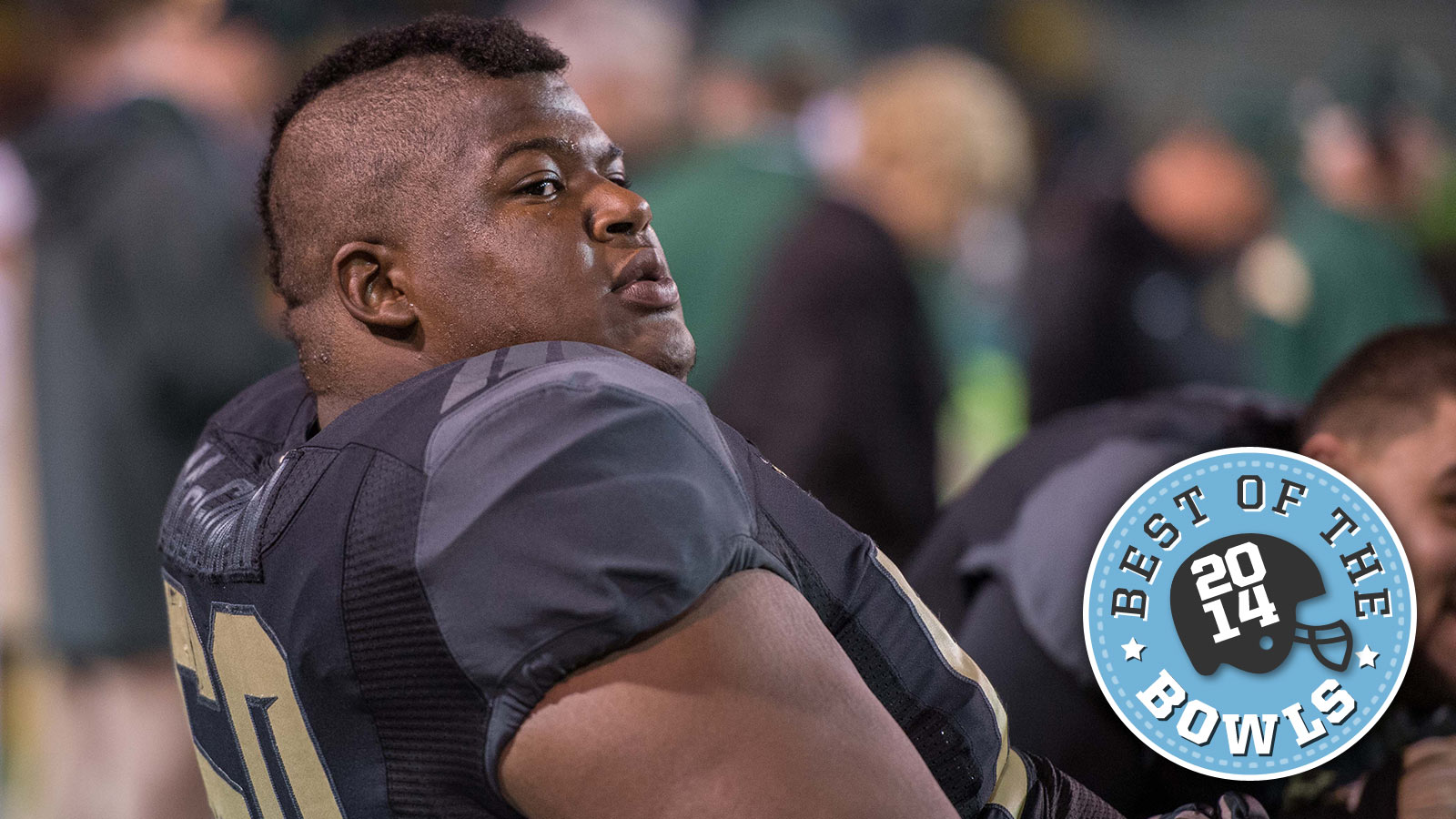 Entering the Cotton Bowl, Baylor ranked first in the country in yards per game (581.3) and first in points per game (48.8).
The last thing the Bears need are MORE offensive weapons.
But against No. 8 Michigan State on Thursday, No. 5 Baylor unleashed its newest offensive threat: 390-pound LaQuan McGowan.
The junior offensive lineman caught an 18-yard TD pass from Bryce Petty in the third quarter, and it was marvelous.
Look at these soft hands, nimble feet and the speed!
Sadly for the Bears, the Spartans scored three fourth-quarter touchdowns to win, 42-41.
Fat guy touchdowns and football — that's what New Year's Day is all about.
Teddy Mitrosilis is an editor and writer for FOXSports.com. Follow him on Twitter @TMitrosilis and email him at tmitrosilis@gmail.com.