Combo of Daylon Mack, Myles Garrett poised to turnaround A&M defense?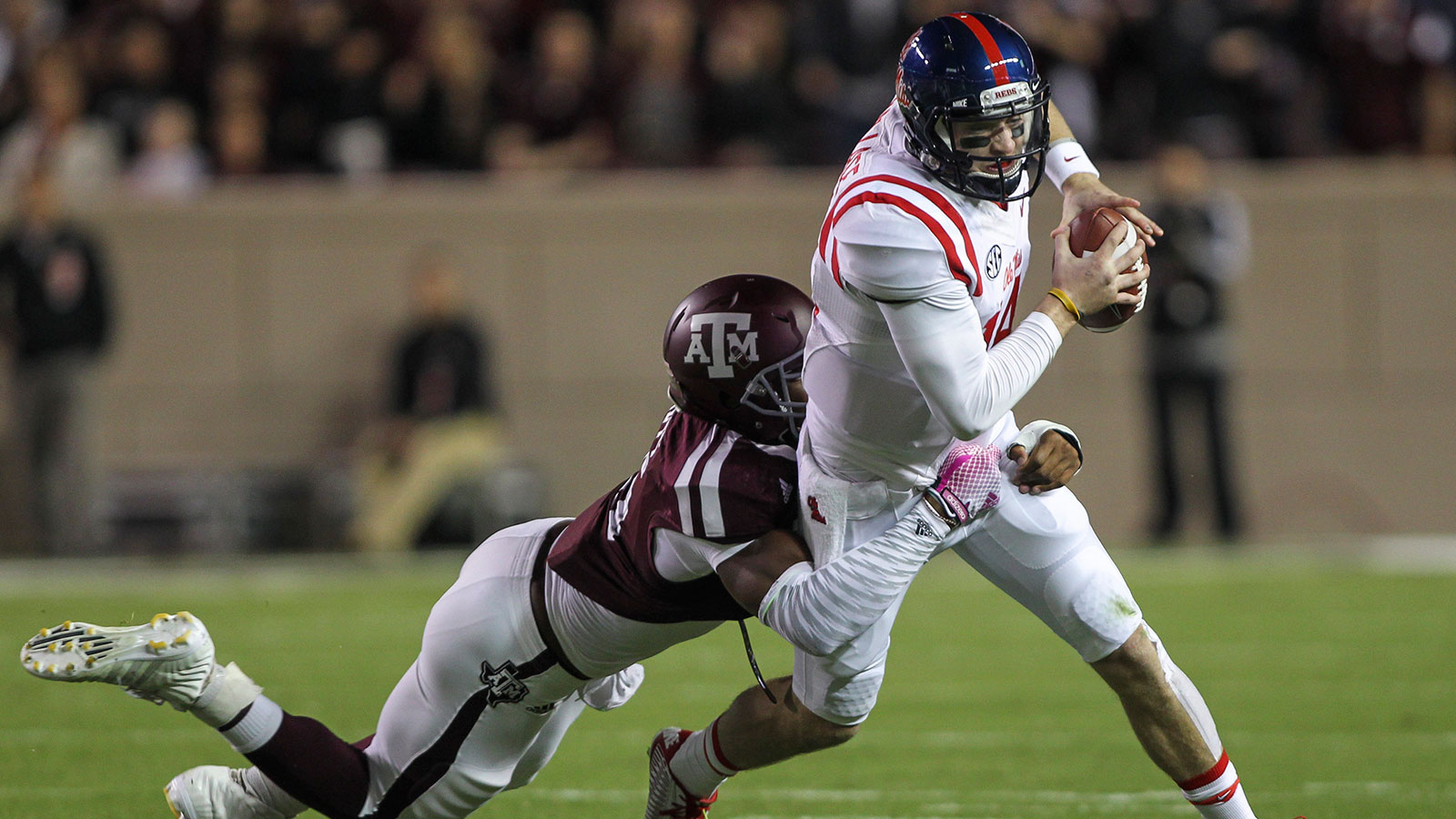 There's no sugarcoating the Texas A&M defensive performance a season ago, they were just plain awful. The Aggies have a talented corp of players to build around but may have put them on the field too soon last season, judging by the results which included the 104th ranked total defense, 83rd ranked passing defense and 111th ranked rushing defense in 2014.
With a new scheme now in place and another crop of talented playmakers now enrolled in College Station, can the Aggies turnaround the defense enough to compete in the SEC West this season?
Two young playmakers, incoming five-star defensive tackle Daylon Mack and sophomore sensation Myles Garrett, have the confidence of senior defensive tackle Julien Obioha, according to GigEm247.
"He's very talented," Obioha said of Mack. "All those five-stars, four-stars, it's all very true. He wants to learn, believes in his game, wants to get better."
While already having played one season with Garrett, the sophomore continues to impress his once-a-generation type talent.
"He's (Garrett) 6-5/250," Obioha said. "He's that strong and he can bend like no other. He's elastic. He just bends; it's ridiculous. You don't want to say it's unfair sometimes but, when there's one rep when he puts it all together, it's impossible to stop him. There's no lineman in college football that can stop him."
With that duo coming at opposing offensive lines, the Aggies defensive is sure to improve in 2015. After all, they can't go anywhere but up after last season's performance.
(h/t GigEm247)