Colorado Football: Latest projection has Buffs in Cotton Bowl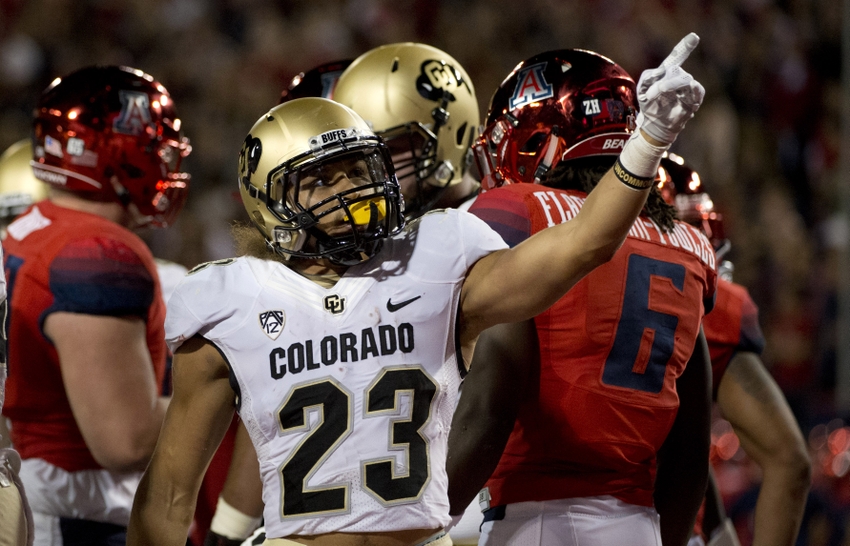 The Colorado Buffaloes have moved up to No. 9 in the latest college football playoff rankings and there is still an outside shot the team can reach the final four and contend for a national championship.
However, in his latest college bowl game projections, Erick Smith of USA TODAY Sports has the Buffaloes facing Western Michigan in the Cotton Bowl, which takes place on January 2.
A game against the Broncos of Western Michigan would be an interesting one. A win over Toledo on Friday coupled with a victory in the MAC Championship Game would give the Broncos an undefeated season and a ranking that would likely be in the top 10.
The Broncos are a high-scoring team, having put up at least 34 points in all but one game this season. They haven't just beat up on inferior competition either, as they have victories over Big Ten teams Northwestern and Illinois as well as a 15-point win over Northern Illinois.
But while playing in the Cotton Bowl would be the biggest game for the Buffaloes since facing Oregon in the 2001 Fiesta Bowl, the school has its eyes on a bigger prize.
The Buffs must first get by Utah on Saturday, but a win there puts them in the Pac-12 Championship Game for the first time ever. There, they would meet either Washington or Washington State and a win in that game would put the Buffaloes in the conversation for college football's final four.
Colorado has an excellent resume with its only losses against Michigan at the Big House and on the road against a Southern California team that is undefeated since turning to Sam Darnold at quarterback.
But let's not get too far ahead of ourselves. The Buffs must first get past Utah, a team that has beaten Colorado four straight times, though each of those games has been close.
The Utes are 8-3 on the year and currently ranked No. 21. They would love nothing more than to spoil Colorado's plans, especially since a Colorado loss coupled with a Southern California win over Notre Dame puts the Trojans in the Pac-12 title game.
Colorado and Utah kick off at 3:30 p.m. MST on Saturday from Folsom Field in Boulder. The eyes of every Buffs fan should be on this one, and Glory Colorado will be there to provide all the coverage you're looking for.
Now is your turn to sound off. Where do you see the Buffs playing once it's all said and done? Should we be happy with a game like the Cotton Bowl or do you see Colorado breaking into the final four? Let us know in the comments below.
This article originally appeared on