Colorado Football: Buffs eyeing Pac 12 title game after win over Cougars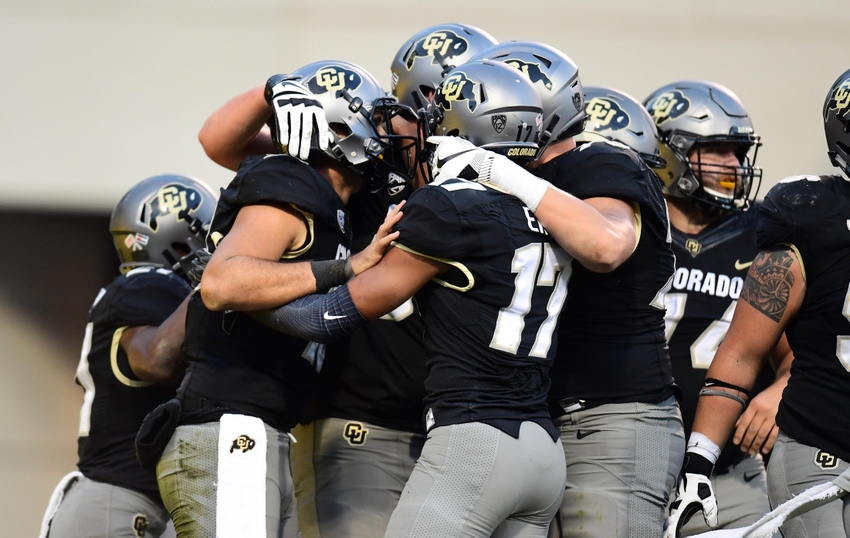 The Colorado Buffaloes are for real. After an impressive 38-24 win over the 22nd ranked Washington Cougars on Saturday, the Buffs are one win away from clinching a spot in the Pac 12 championship game. That's  quite the statement when you consider that coming into this season, head coach Mike MacIntyre had won only two conference games in his tenure at the university.
After taking a 7-0 on a 9-yard Phillip Lindsay touchdown run, the Buffs had their struggles against the Washington State offense. Quarterback Luke Falk threw the ball well for the Cougars and on his second touchdown pass of the first quarter—a 46-yard pass to running back James Morrow-Washington State took a 14-7 lead. They led 17-14 at the end of the first half.
Fans in Boulder dug in on the brisk November day, knowing this game would likely come down to the final quarter.
The teams traded the lead a couple of times in the third quarter, a quarter in which Colorado quarterback Sefo Liufau ran for two touchdowns. Colorado went into the fourth quarter leading 28-24. However, the fourth quarter belongs to Washington State and its high-powered offense.
Not on this day.
Colorado played strong defense in the final quarter, making things difficult for Falk and company. Yet the difference in the game was CU's rushing attack. Lindsay churned out 144 yards on the ground and had two touchdowns. Liufau, in addition to his 345 yards passing, had 108 yards rushing and three scores on the ground.
Colorado's defense came up with two big turnovers late in the game to preserve the win. The first was a strip sack by defensive end Jimmie Gilbert who knocked the ball away from Falk. Addison Gillam recovered the ball to end the Cougars' drive.
With just 35 seconds left in the game, Washington State got the ball back but Falk was intercepted by Tedric Thompson at midfield to put the game on ice.
Colorado improved to 9-2 on the season and ended a streak of 23 straight losses against ranked opponents. The Buffs finished the game with 603 yards of total offense.
As of this writing, USC holds a 30-14 lead over UCLA with just over nine minutes to play in the third quarter, which means that Colorado will likely need a win over Utah on Senior Day next Saturday in order to secure a spot in the Pac 12 championship game.
It's an exciting time in Boulder as there is a real possibility that these Buffs play in one of this year's major bowl games.
This article originally appeared on