Colorado Football: A holiday wish list to Santa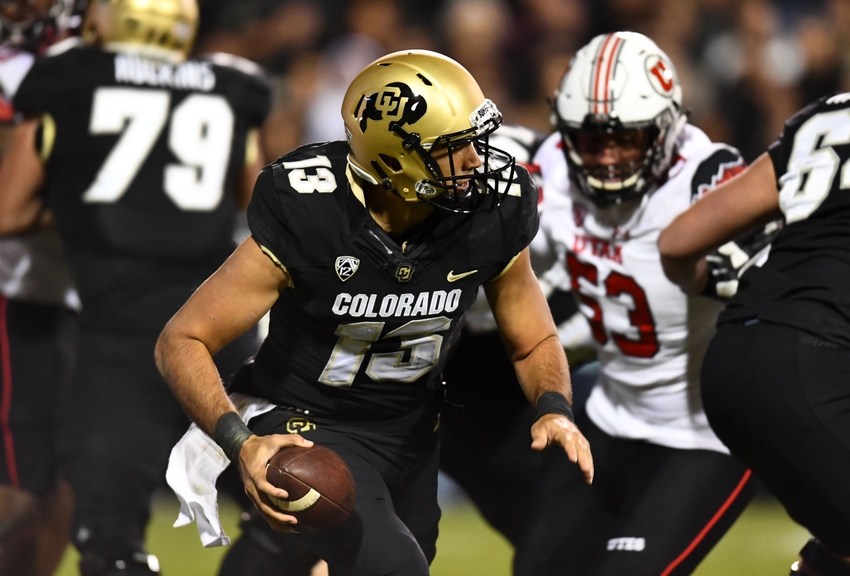 The Colorado Buffaloes put forth an unbelievable season on the football field, one almost no one saw coming.
For a community of football fans starving for a successful season, the Buffs rewarding them in spades, winning 10 games and challenging for the Pac-12 conference championship.
Even though the Buffaloes were blown out by Washington in that title game, fans in Boulder have been able to do nothing but smile. Coach Mike MacIntyre has started to build a feeling of returning the program to its winning ways, the way things were back in the late 1980s and early 1990s when Bill McCartney held that position.
But should Buffs fans be satisfied with just one season of success? Heck no. This needs to become the expectation in Boulder, the same way it used to be.
So with the holidays upon us, I've compiled a list of things to ask Santa Claus for. Now there's no doubt that NCAA superpowers such as Ohio State and Alabama have been blessed with great players and great head coaches, so is there any way that Colorado could someday get to that level?
Well, if Santa reads this list and checks it twice, it just might.
Bowl Game Win
First things first. The Buffaloes need to cap the 2016 season off strong by defeating Oklahoma State in the Alamo Bowl.
Yes, Buffs fans, I get it. It's not the College Football Playoff and it's not the Rose Bowl. Those are the destinations we all hoped this season would end in, but if we're honest, we didn't imagine a bowl game of any sort when this season kicked off.
By defeating the Cowboys in San Antonio makes this season a resounding success. The Buffs haven't won a bowl game since they defeated UTEP in the 2004 Houston Bowl. That's tough on fans of a program that saw it's school go to a bowl game in all but two years from 1990-2000.
Let's take care of this victory first before we start looking too far into the future.
Coach MacIntyre Stays
If another school was going to lure coach MacIntyre away for next season, it likely would have already happened. However, this goes beyond just next season.
Reports had connected coach Mac to the Baylor job, but he shot those rumors down himself.
The head coaching job at Colorado should not be looked at as a stepping stone to get to a bigger program. Baylor isn't a better job than Colorado, and it shouldn't be viewed as such.
MacIntyre can restore the program in Colorado to an elite level once again and make it a job that no one would want to leave. We can hope, right?
The more success Colorado has, the more schools from the outside will come calling. Let's just hope that MacIntyre doesn't see those jobs as any better than the one he has and should have for a long period of time.
Sefo Plays in the NFL
Sefo Liufau is a senior and will be playing his final college football game in the Alamo Bowl. Hopefully, it's not his final football game.
When you read some of the scouting reports that are out there, you'll get mixed reviews on whether or not Liufau is an NFL quarterback. There's no doubt that he was a great college quarterback. He holds nearly every record a quarterback can hold at Colorado.
But do his skills translate to the NFL? I'm convinced that they do.
Liufau is a mobile quarterback who has a good arm. He can make NFL throws. He's also a tough player who has played through injuries before. He'd likely start his career as a second or even third-string quarterback. Still, he has a place on an NFL roster.
Between the scouting combine and Colorado's pro day, he should begin to prove his doubters wrong.
Better Recruiting in State
MacIntyre came to Colorado after coaching at San Jose State. As a result, he's done a good job picking over California. This season, only 32 players on the Colorado roster played high school football in Colorado. A good number of those players weren't regular contributors this season.
MacIntyre hasn't ignored Colorado during the recruiting process, but since the school has been down for so long, most of the top players in the state have opted to go elsewhere. Playing in Boulder hasn't been an attractive option for at least a decade, probably longer.
Hopefully, the success of this season has made it an attractive option again. Hopefully, players in Colorado won't see one of the schools in Texas or California a better place to play their college football.
And hopefully, the next time there's a great in-state player like Christian McCaffrey a few years ago, he'll commit to play at CU.
Restore Program to Power
I've essentially addressed this in each slide here, but all of these things need to happen together in order for Colorado to be competitive in the conference and from a national standpoint.
Remember, prior to this season, MacIntyre had a 2-25 record against the Pac-12 conference. This season should be considered a turning point, not just something to smile about for one season.
Colorado was once one of the top programs in college football. It needs to be that way again. Yes, some of that may be optimistic, but it's also not that far fetched. And hey, it's the holiday season. We all have something to wish for.
Hopefully, Santa can help make some of these wishes come true.
This article originally appeared on