Colorado Beats Utah, USC Football Falls Short Of Pac-12 South Title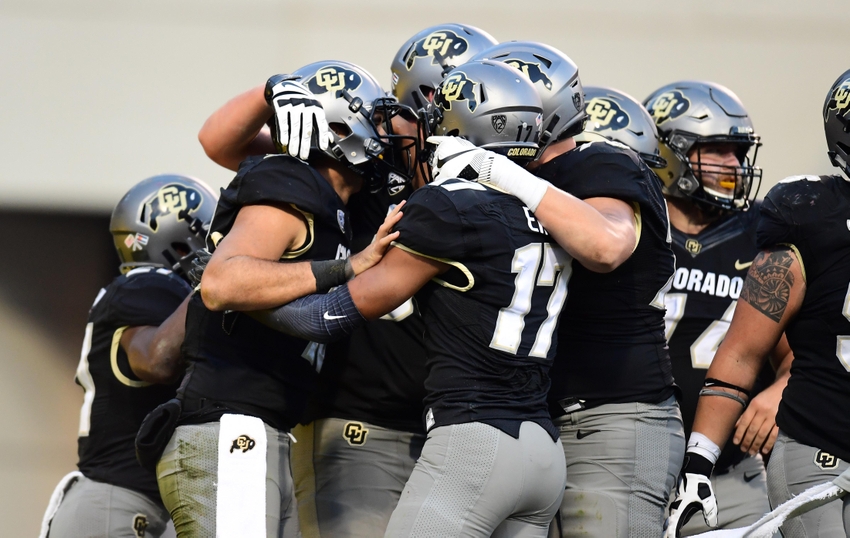 USC football fell short of repeating as Pac-12 South Division Champions as Colorado bested Utah to seal their place in the conference title game.
Two months ago, USC's prospects for winning the Pac-12 South were slim. The Trojans ended September with a 1-3 record and two losses in conference.
Having clawed their way back into the division title picture with a seven-game win streak in conference, USC took care of business against rival UCLA at the Rose Bowl last weekend to finish up the Pac-12 slate with a chance to win the South.
Utah's loss to Oregon on the penultimate weekend of the conference schedule meant all the Trojans needed to take the division for the second consecutive year was a Colorado loss.
Unfortunately for USC, the Cinderella run for the Buffaloes continued as they downed the Utes to claim the South title on Saturday night, 27-22.
While the Trojans own a tie breaker, having beaten Colorado at the Coliseum in October, the Buffaloes finished the regular season with the better record in conference at 8-1 to USC's 7-2.
Colorado is now set to make their first ever appearance in the Pac-12 Championship Game at Levi's Stadium in Santa Clara against the Washington Huskies.
Though USC was eliminated from a possible Pac-12 title, the Trojans could still earn berth in the Rose Bowl.
Should Washington beat Colorado, win the conference and claim a spot in the College Football Playoff bracket, the Rose Bowl would have an opening for the annual game. If the Trojans are the highest ranked Pac-12 team to end the season, they would take the Huskies spot on New Year's Day.
This article originally appeared on