College Football Week 3 Broadcast Schedule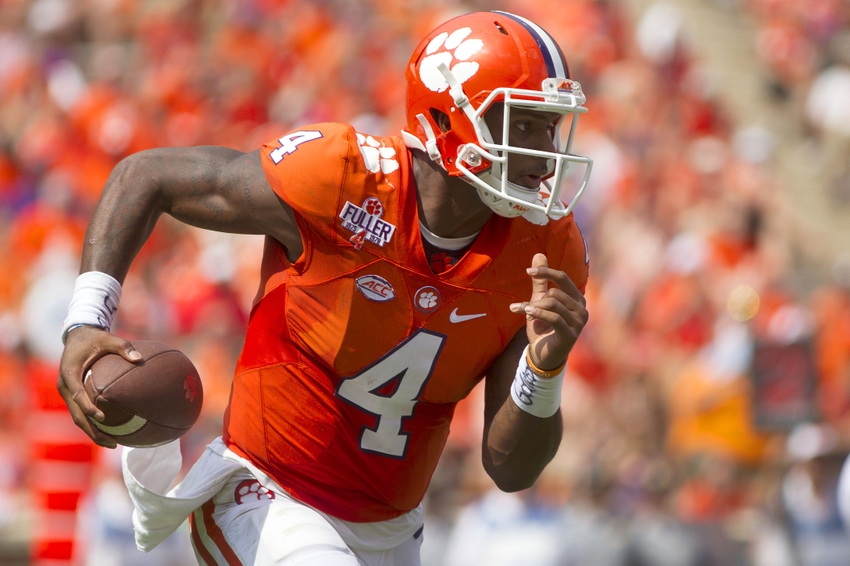 Saturday Blitz is here to provide you with everything you need to watch all of the great Week 3 college football games on Saturday.
The college football season is now in full swing. Regardless of what team you root for and where you're allegiances lie, there are going to be a ton of must-watch games to check out during Week 3 of the college football season.
Arguably the most highly-anticipated game on Saturday will be at Papa John's Cardinal Stadium, which will be hosting College GameDay. The stadium will be hosting a top-10 matchup between the Louisville Cardinals and Florida State Seminoles with the winner being considered the favorite to take over the ACC.
That's not the only big game this week. We have a number of other top-25 matchups, We have an SEC showdown between Alabama and Ole Miss, a B1G-Big 12 mashup with Ohio Sate taking on Oklahoma and even a midwest battle of Michigan State against Notre Dame.
With so many big games to keep track of, it's a little intimidating. Don't worry, because Saturday Blitz is here with the entire broadcast schedule for Saturday's games. You can check out the schedule in below courtesy of 506 Sports.

The good news is that almost all of the top-25 matchups are spread throughout the day with the exception of Michigan State vs Notre Dame and Ohio State vs Oklahoma. That's what a second screen is for, right?
Be sure to keep checking back here throughout the day so that you know which games are on which channels, or else you could find yourself missing a real gem.
This article originally appeared on