College Football Week 12: 5 teams on upset alert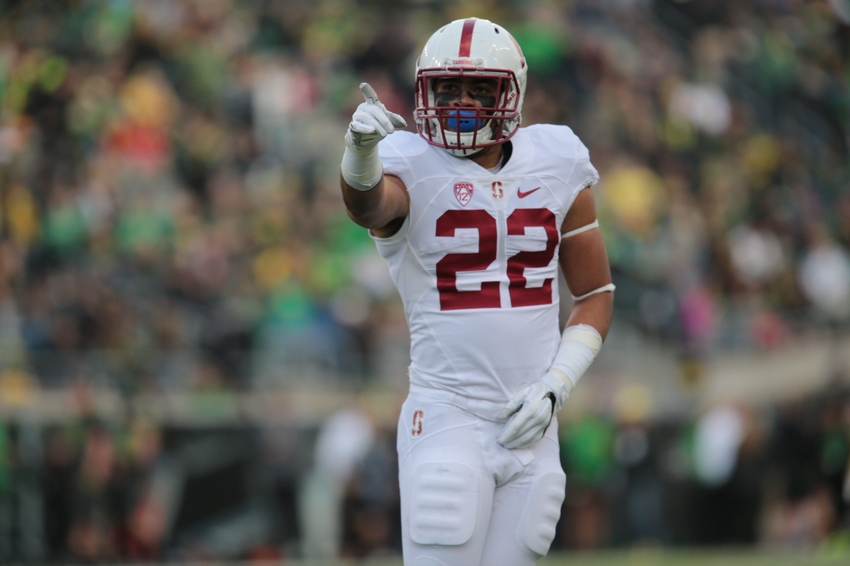 These five teams are on upset alert heading into Week 12 of the college football season against pesky opponents.
Who would have guessed last week would have been the wildest in terms of major upsets of the regular season thus far? Although the College Football Playoff rankings didn't reflect that, three undefeated teams went down in upset fashion.
Starting with No. 2 Clemson, the Tigers hosted a reeling Pittsburgh team that was coming off a blowout loss to Miami. Clemson was supposed to just wipe the floor with the Panthers, but quite the opposite took place. The Panthers rose up and pulled off the mammoth upset in Death Valley, knocking the Tigers down to No. 4.
Michigan hit the road last weekend as 21-point favorites over the Iowa Hawkeyes. Clearly that was a mistake by Vegas as Iowa rose up and pulled off the upset under the lights thanks to a last-second field goal. Michigan's title hopes seemed to be dashed for the moment, but the Wolverines stayed at No. 3 in the playoff rankings somehow.
Washington was the final unbeaten team to fall last week. The Huskies hosted No. 20 USC and  couldn't hold off the suddenly red-hot Trojans. Jake Browning looked human and the Huskies unblemished record ceased to exist.
Both Texas A&M and Auburn were knocked out of the top 10, too, after losing in upset fashion last week. Could we see five more top-10 teams fall thanks to upsets this week? It's not likely, but at this point of the season with middle-tier teams playing with nothing to lose, it's possible.
5
Stanford
Cardinal
7-3,

at California
It's been a long road for the Stanford Cardinal, but they finally climbed back in the rankings on Tuesday night, sitting at No. 24. This team has been severely underperforming this season and a road game against Cal shouldn't be considered an easy win, or even a favorable matchup.
The Cardinal defense hasn't been the same this season and the offense has been lethargic with quarterback question marks. Christian McCaffrey hasn't been the Heisman contender everyone was hoping to see, either, but this team is on its way back up after three straight double-digit victories.
On the other hand, Cal has lost three straight games by double-digits and the Golden Bears have shown no signs of life. This is the exact type of game that can trip up a team that has caught fire in recent weeks. The Bears are 4-6 and likely need to win out in order to make a bowl. Could they take advantage of a raucous home crowd Saturday?
As long as Davis Webb is healthy, the Golden Bears present a tough test. He is one of the top passers in the country and he might just give the Cardinal defense a nightmarish test.
4
Oklahoma State
Cowboys
8-2,

at TCU
Two weeks from now, the Oklahoma State Cowboys will be preparing to play in-state rival Oklahoma for the Big 12 title in Norman. That is, if the Cowboys can overcome a tough road contest in Week 12 and remain focused on the task at hand.
It does help that the Cowboys have a bye week in between this week's game at TCU and the season finale against Oklahoma to keep them focused on one game at a time, but Mike Gundy and Oklahoma State would be lying if they told you that they weren't thinking about that potentially massive game to end the year.
Imagine if Oklahoma State wins out and beats Oklahoma for the conference title, this team would be 10-2 and likely ranked somewhere in the top six or seven. That team would have a realistic shot at heading to the College Football Playoff.
However, the Cowboys need to make sure they stay grounded and realize that Kenny Hill is a solid quarterback and the Horned Frogs are no cupcake opponent, especially in Amon G. Carter Stadium.
The Horned Frogs are fighting for a bowl and have a chance to ruin Oklahoma State's season. You have to love trap games.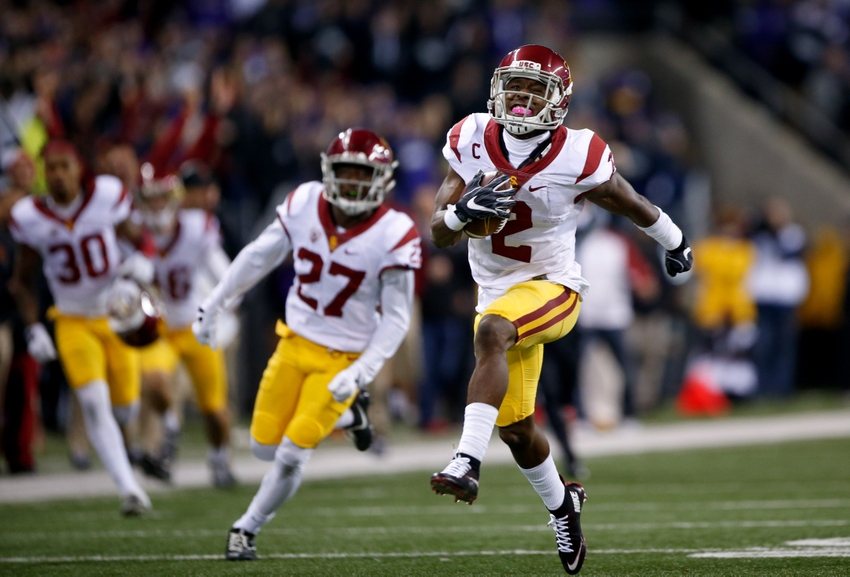 3
USC
Trojans
7-3,

at UCLA
Is there a hotter team in the Pac-12 right now than the USC Trojans? Before last week, you could argue it was Washington, but the Trojans pulled off the upset against the Huskies on the road, improving to 7-3 on the year and jumping to No. 13 in the playoff rankings.
After starting the year in the AP Top 25, the Trojans responded by getting blown out by Alabama in the season opener and then losing two more games on top of that to drop to just 1-3. It looked like they were in for yet another disappointing season, but since Sam Darnold has taken over at quarterback, things have looked much brighter.
Coming off the biggest win of the year, USC might suffer what you would call a hangover. Teams have done this in the past where they will pull off big upsets and then the next game, they will drop to an inferior opponent because of too much celebration and not enough preparation.
Clay Helton will have his guys ready for Saturday's game at UCLA, but the Bruins present a daunting task. No, Josh Rosen won't be playing, which gives the Trojans a leg up, but a night game on the road against a top rival just spells upset.
This game will most definitely be one to keep an eye on in the late hours of Saturday night.
2
Colorado
Buffaloes
8-2,

vs. (22) Washington State
Colorado has been one of the biggest surprises in the country this season, ranking No. 10 in the country after 11 weeks of play. If you thought that this team would be in the top 10 at this point in the season prior to the year, I would have called you either a liar or just flat-out delusional.
The Buffaloes will be facing off against yet another team that I have been thoroughly surprised by in Washington State. The Cougars lost to Boise State and Eastern Washington to start the year and now they're 8-2 and ranked No. 22 in the country.
Washington State is trying to remain unbeaten in conference play, staying atop the Pac-12 North standings, but it will need to pull off a big road win against Colorado on Saturday. The Buffaloes are going to be hungry for a win as well seeing as they're hoping to remain in first place in the Pac-12 South.
Honestly, this could very well be a preview of the conference title game and no one would have guessed that matchup at the beginning of the season.
Luke Falk has been one of the best quarterbacks in the nation and he could lead the Cougars past a top-10 opponent on the road in upset fashion. Colorado hasn't lost at home yet this season, but that could change Saturday.
1
Ohio State
Buckeyes
9-1,

at Michigan State
Am I crazy? Maybe, but people thought the same thing last week when I had Michigan on my upset alert as 21-point favorites against Iowa. This week, it's the Buckeyes turn on the list as they travel to East Lansing for what should be a nice, comfortable win for the No. 2 team in the country.
However, that won't be the case. Michigan State may be having a down-year, but the Spartans are still loaded with talent and may have just gotten a boost of confidence with their first win since September. It's been a long season for a team that was ranked No. 8 in the middle of September, but now is their time to pull off the unthinkable.
Last year when these two teams met, the Spartans were major underdogs as well. No one gave Michigan State much of a chance to pull out a victory, especially with a backup quarterback, but it went on the road and stole a win from the Buckeyes, ending their playoff hopes.
Michigan State has a chance to do the same in wet, windy conditions yet again. How wild would it be if Michigan State knocked the Buckeyes out of playoff contention for the second year in a row? This time the Spartans don't have anything to lose, which makes this game that much more intriguing.
This article originally appeared on