College Football Week 10: Five teams on upset alert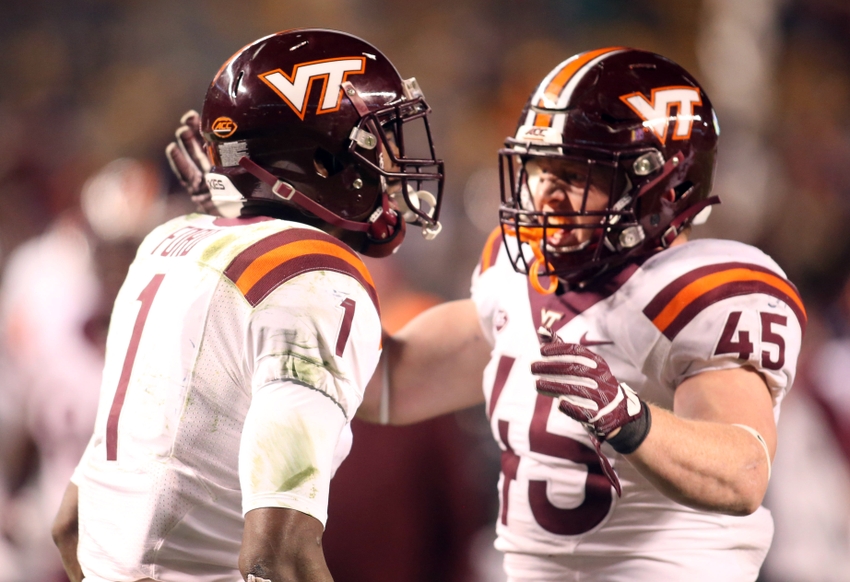 These five teams are on upset alert heading into Week 10 of the college football season against pesky opponents.
Can you believe we are already in the month of November? The college football regular season is down to its final month and we are already talking about the playoff rankings. In fact, the first edition of the College Football Playoff rankings were released on Tuesday night.
Some fixtures of the preseason AP Poll have since found their way out of the rankings and have surprised some people with the inability to remain relevant.
Notre Dame, Michigan State, Tennessee, Stanford, Georgia, Miami and Oregon all come to mind when talking about programs that began the season near the top of the polls but have since fallen hard.
The Fighting Irish fell victim to an upset in Week 1 against the Texas Longhorns who were upset by a few inferior opponents shortly after. Michigan State lost to Wisconsin in Week 4 after ranking No. 8 in the polls and have since lost six in a row. Tennessee has gone from SEC contender to an overrated team with plenty of question marks.
Stanford was coming off a Rose Bowl win, but replacing Kevin Hogan and a couple of offensive weapons has proven to be a tougher task than initially realized. Georgia has just flat-out underperformed this year. Miami staved off upsets early on, but can't seem to get a win anymore and Oregon has just lost its edge this year.
Upsets are going to happen and the rest of the season might be filled with them. For Week 10, though, let's take a look at five teams that should be on upset alert.
5
Virginia Tech
Hokies
6-2,

at Duke
This is the second straight week that I have Virginia Tech on my upset alert list, and it's for a good reason. Outside of the win at North Carolina, the Hokies have had a tough time on the road this year.
Take a look at the evidence. Just a few weeks ago, the week after the win over the Tar Heels, Virginia Tech went on the road against Syracuse and was totally out-matched, losing 31-17. The Orange weren't exactly considered an ACC contender, which made the defeat even more surprising seeing as the Hokies had just beaten North Carolina by 31 the week prior.
Last week, the Hokies traveled to Pittsburgh to take on the revamped Panthers program and came away with a slim three-point victory, 39-36. Heading to Durham, N.C., this week might provide a tougher task than the Hokies thing.
Duke surprisingly has been held without an ACC win through four conference games and the Blue Devils are itching for victory numero uno. Hosting No. 19 Virginia Tech is a good thing for multiple reasons.
One, the Blue Devils will be playing with nothing to lose and trying to end the Hokies ACC title hopes and two, they have been pesky against tough opponents at home this year. This one could go down to the wire.
4
Colorado
Buffaloes
6-2,

vs. UCLA
The Colorado Buffaloes are easily one of the Pac-12's biggest surprises this season and they might just be near the top of college football when it comes to unforeseen contenders. However, they aren't necessarily used to this type of success.
However, it's been impressive to see the type of success this team had even with veteran quarterback Sefo Liufau going down with an injury against Michigan and missing a couple of games. Steven Montez stepped up in his place, leading the Buffaloes to a 2-1 record with wins over Oregon and Oregon State and a road loss to USC.
Coming off one of the ugliest victories of the season for the Buffaloes, beating Stanford 10-5, there could be a reason for concern. Despite the fact that Stanford is no pushover, the 10-5 win proved that the offense was not exactly perfect.
Hosting a UCLA team that has lost three games in a row and is just 3-5 after starting the season ranked in the AP Poll, the Buffaloes have a taller task than you might think. Josh Rosen is arguably the best quarterback in the Pac-12 and this could be a defining win for his career.
Just because the Buffaloes are a surprise this season, doesn't mean they're immune to upsets.
3
Baylor
Bears
6-1,

vs. TCU
Coming off their first loss of the 2016 season, the Baylor Bears are still recovering from a whirlwind of a week. Baylor has definitely suffered through some ups and downs over the past week, starting last Sunday.
First, Baylor was jumping to No. 6 in the AP Poll just one week before the release of the College Football Playoff pull. Then, the Bears lost a one-point heartbreaker to in-state foe Texas. After that, they found out that they had dropped eight spots in the AP Poll to No. 14, which was still manageable for a playoff berth. Lastly, Baylor realized it was worse than that in the initial playoff poll, opening at No. 17.
With an uphill battle ahead of them and a need to win out in order to stay relevant in the playoff race, the Bears might be overlooking a team like TCU who they will play at McLane Stadium in Waco, Texas.
A home game against a 4-4 team would regularly be a breeze for a 6-1 squad, but the Horned Frogs have much more talent than their record implies. With Kenny Hill under center, the aerial attack might just give the Bears' secondary fits.
This game is a classic every season, it seems. Why should this year be any different?
2
Penn State
Nittany Lions
6-2,

vs. Iowa
The pressure of trying to win out and win the Big Ten East will be enormous for Penn State from this point forward. The Nittany Lions are now ranked No. 12 in the country and will be favored to win the remainder of their games. That type of pressure can lead to upsets and something about their Week 10 matchup with Iowa intrigues me.
In case you don't remember, Iowa finished the regular season in 2015 with a 12-0 record and represented the Big Ten West in the conference title game, losing in the final minute to Michigan State. The Hawkeyes opened the 2016 season as favorites to win the division again, but have been somewhat disappointing.
Iowa is just 5-3 with losses to North Dakota State, Wisconsin and Northwestern, but something tells me that the Hawkeyes are going to play their best game of the season in Happy Valley on Saturday to stay alive in the Big Ten title race.
Penn State is definitely beatable and the Ohio State Buckeyes realized that through three quarters, but blew a two-touchdown lead in the fourth to go down in major upset fashion. The Nittany Lions almost suffered a hangover from that game against Purdue last weekend, but rebounded from a halftime tie to win 62-24.
Iowa is going to be the toughest game left on Penn State's schedule and you can bet the Nittany Lions are going to get the Hawkeyes' best shot.
1
Wisconsin
Badgers
6-2,

at Northwestern
The Wisconsin Badgers haven't exactly been the most consistent team in the nation this year. In fact, they've lost to the team teams on their schedule who are currently ranked in the top-six and have a win over No. 7 Nebraska.
The two games in which they lost — Michigan and Ohio State — were by very slim margins. The Wolverines only won 14-7 and the Buckeyes traveled to Madison and came away with a 30-23 victory in overtime. Last week, the Badgers took Nebraska into overtime and won by six.
Overall, Wisconsin has played close games against tough opponents and, outside of the win over then-No. 8 Michigan State, the Badgers haven't exactly been dominant on the road. With a game in Evanston against the Northwestern Wildcats looming, the Badgers might find it to be a much tougher matchup than they originally thought.
Northwestern has been improving each week this season and after starting 0-2 with losses to Western Michigan and Illinois State, the Wildcats are 4-2 with a close defeat by Nebraska and just a four-point road loss to Ohio State last week.
Momentum might be on the Wildcats' side and they might just shock the Badgers at home.
This article originally appeared on