The most devastating losses in Week 1 of college football
For roughly eight months, all of college football is feeling pretty good about themselves because all of college football is undefeated.
Which makes it all the more deflating when the first game completely backfires.
"Our goal is to win it all and to go undefeated," LSU cornerback Tre'Davious White said after his fifth-ranked team's humbling 16-14 loss to unranked Wisconsin. "It's a hurtful feeling. The guys in the locker room are hurting so bad."
As tempting as it may be to suddenly dismiss half the country as pretenders, not all losses are created equal. Some teams will have an easier time recovering than others, and in fact, some actually offered signs of encouragement in defeat.
So let's break down some of the more noteworthy Week 1 losses into three varying levels of angst.
LSU: It's not just that Les Miles' team lost 16-14 to Wisconsin. The Tigers' offense appears to have made zero progress from last November, when their ineptness in the passing game very nearly got Miles fired. It can't possibly get more maddening for LSU fans than watching the Badgers seal the game on a brutal Brandon Harris interception.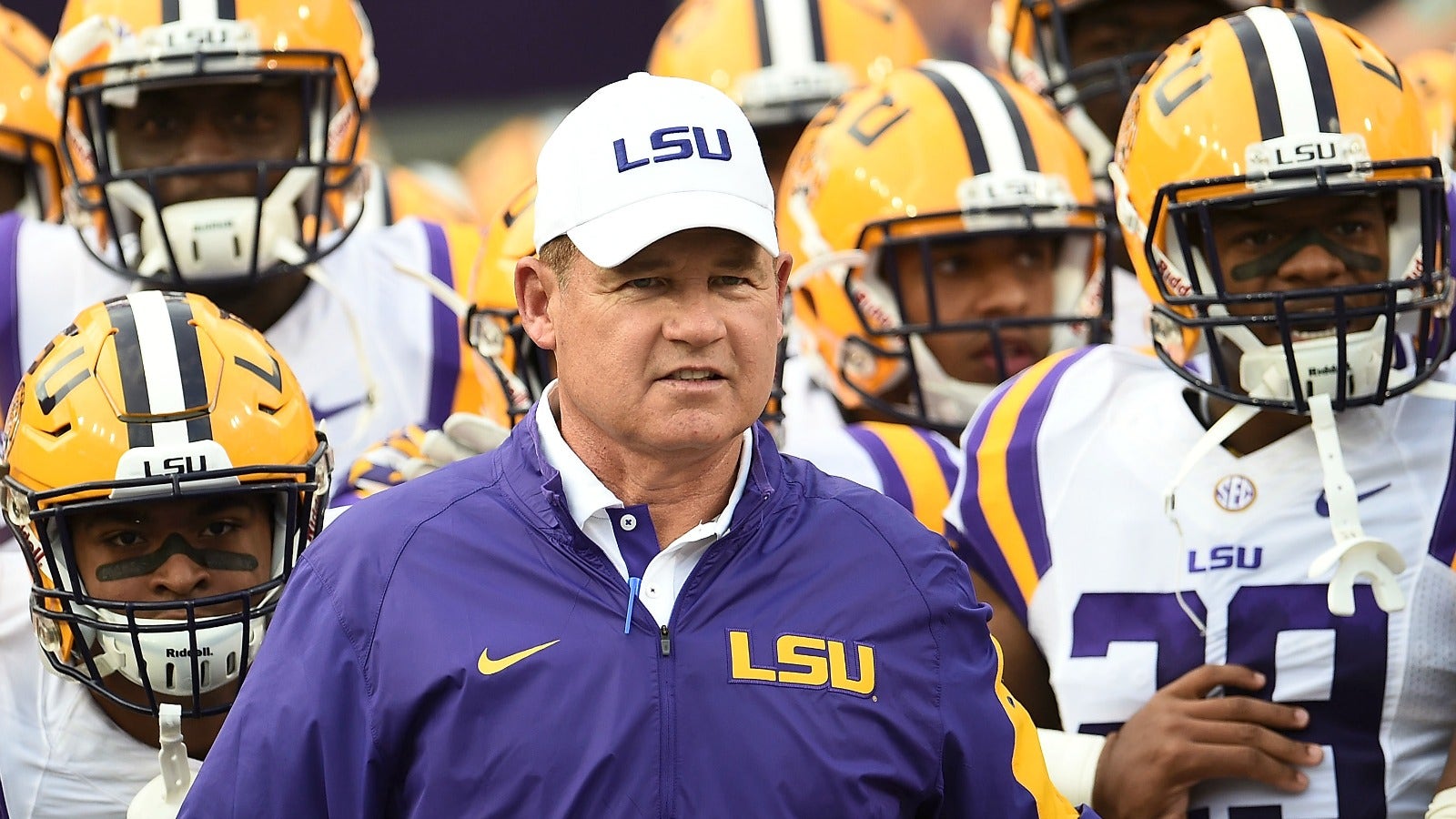 Even with an exceptional defense, LSU is not likely to contend for the SEC or national titles, which means Miles' eight-month reprieve is now in jeopardy.
USC: While most of us assumed going in the Trojans would not hang with defending national champ Alabama, there's no sugarcoating 52-6 (the program's worst loss in 50 years). The Tide defense absolutely mauled USC's experienced offensive line and held star receiver JuJu Smith-Schuster to one catch. USC's defense looked lost at times against Alabama true freshman QB Jalen Hurts.
"Cold hard truth is we didn't play up to our [potential]," said Helton, which has become a perennial tagline for USC football post-Pete Carroll.
Kentucky: Mark Stoops has done little to engender confidence he can get the Wildcats back to the right side of .500, and losing at home to a Conference USA team – albeit that league's preseason favorite, Southern Miss – did not help his cause. In fact, he felt compelled to apologize to Kentucky fans afterward.
Mississippi State: How badly do the Bulldogs miss Dak Prescott already? In their first game without him they lost to Sun Belt foe South Alabama. After providing a spark off the bench early, QB Damian Williams couldn't get the offense into the end zone the entire second half as the 28-point underdog Jaguars rallied from a 17-0 deficit to win 21-20.
Notre Dame: Brian Kelly made a whole lot of bad decisions that contributed to Notre Dame's thrilling but heartbreaking double-overtime loss to Texas on Sunday. But once he settled on DeShone Kizer at quarterback, the sophomore showed the stuff of a potential Heisman candidate.
That's the good news. The bad news is Texas gained 500-plus yards on the Irish's inexperienced defense.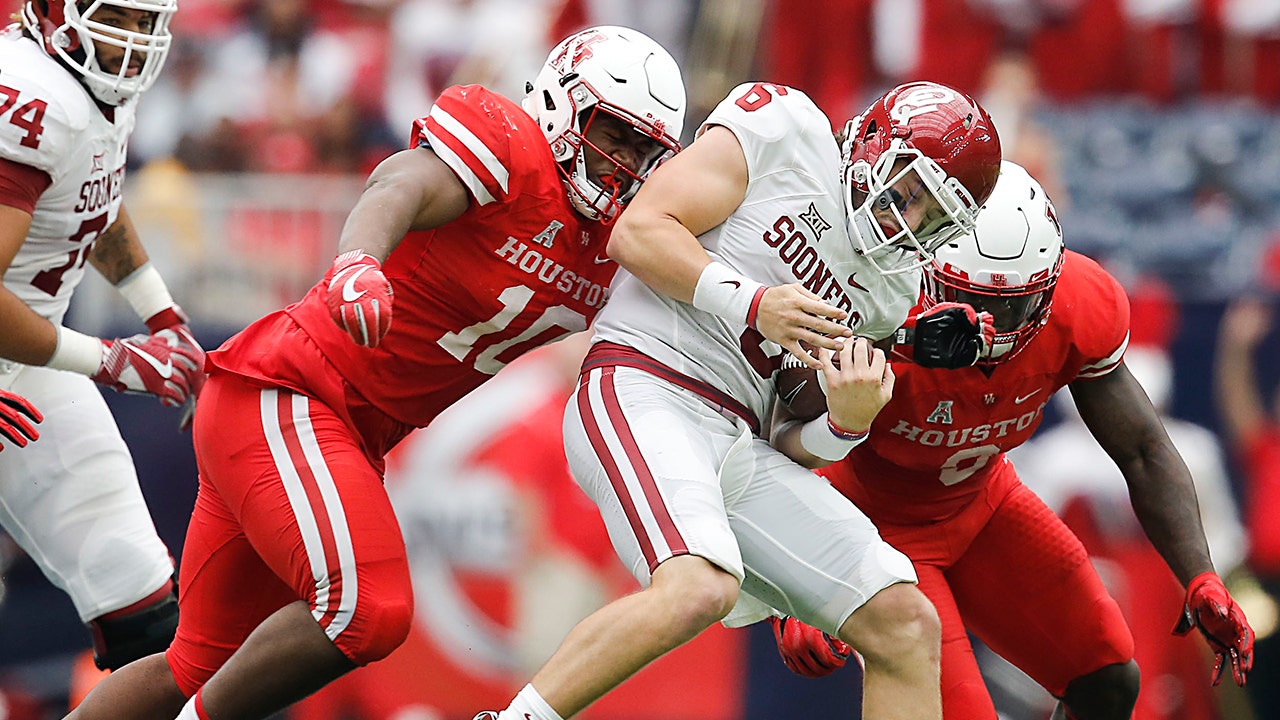 Oklahoma: There will be understandable concerns about coordinator Mike Stoops' defense after Houston star Greg Ward Jr. lit them up for 321 yards, but he's going to do that to a lot of people. As long as Baker Mayfield, Samaje Perine and Joe Mixon are out there, OU can still win the Big 12.
UCLA: Save for a late rally to send it to overtime, QB Josh Rosen did not have his finest performance against Texas A&M, throwing three interceptions. But he was under constant duress from Myles Garrett and the rest of A&M's ridiculous pass rushers. UCLA may well be fine come Pac-12 play.
Washington State: Losing to FCS foe Eastern Washington would seemingly be a disastrous way to start, but Mike Leach's team did the same thing last year (against Portland State) and still ran off nine wins. Both he and the Cougars are weird like that.
Auburn: Deshaun Watson did not forget how to throw a football since January, so it would appear Auburn has a heck of a defense (as it should with that front four) in holding visiting Clemson to 19 points. On the down side, Gus Malzahn seems no closer to settling on quarterback, but that defense should keep his team competitive week-in, week-out.
Kansas State: The Wildcats struggled to move the ball against Stanford's athletic front in a 26-13 defeat, but that's likely going to be true for a lot of Cardinal opponents this season. On the bright side, outside of two long touchdown runs of 41 and 35 yards, Bill Snyder's defense held Christian McCaffrey to an average of 2.5 yards on his other 20 carries.
Boston College: The Eagles' ACC losing streak moved to nine with a 17-14 defeat to Georgia Tech in Ireland, but at least BC's offense – so woeful a year ago – showed a pulse. Kentucky transfer QB Patrick Towles had his moments, and RB Jonathan Hilliman ran for a 73-yard touchdown. End of day, it took a ridiculous fourth and 19 conversion for the Jackets to pull off the last-second win.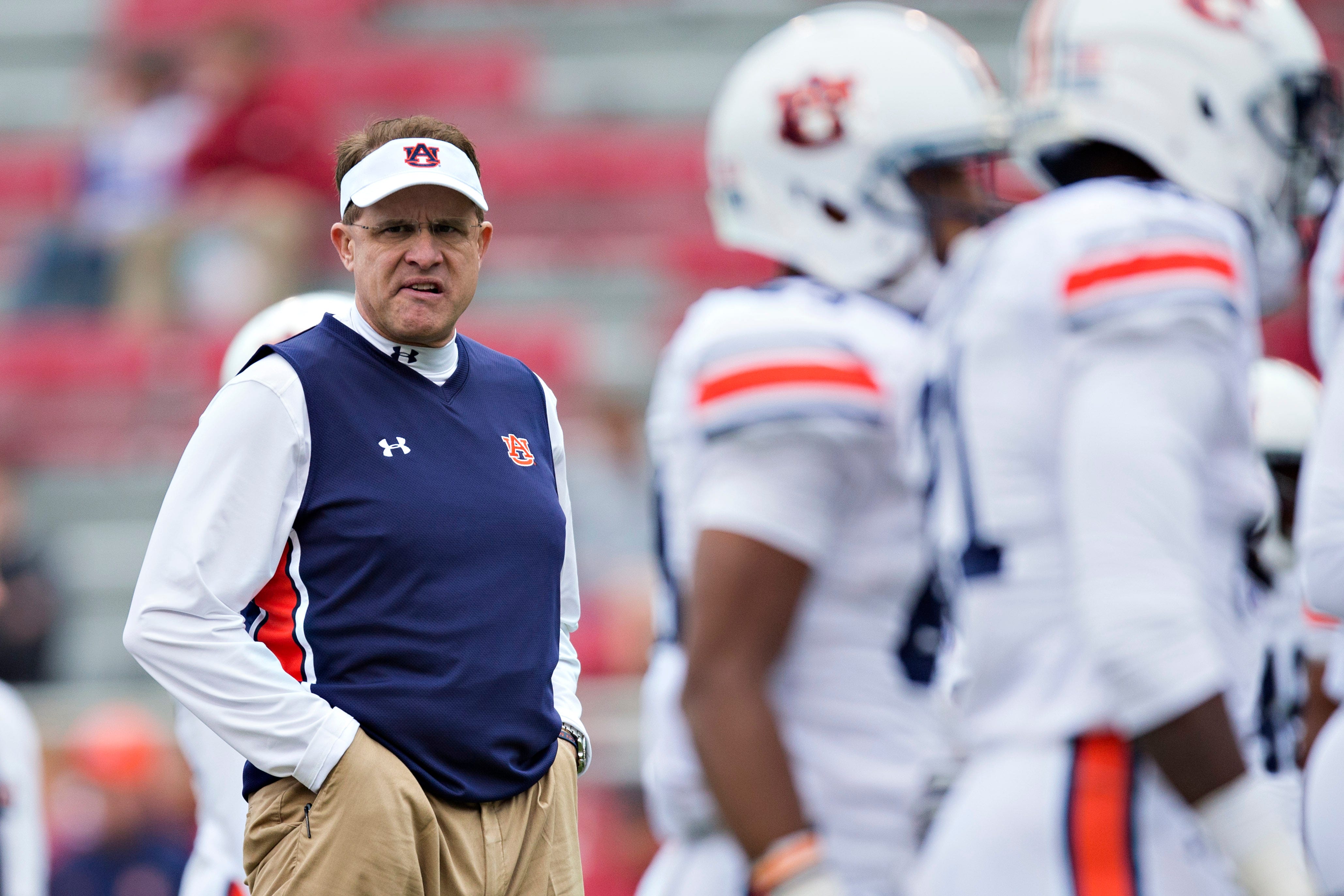 Appalachian State: The Mountaineers' Sun Belt defense stood up to Top 10 foe Tennessee's offense for 60 minutes before falling in overtime. It's a defense, mind you, that finished 11th in the country last season. They get another chance for giant-slaying when Miami comes to Boone, N.C. in two weeks.
And now, for some other lessons learned from Week 1 (with Florida State-Ole Miss still to play) …
Well, back to scoring points at least.
Third-year coach Charlie Strong took a chance on a largely anonymous new offensive coordinator, Sterlin Gilbert, to come in and install a Baylor-style offense. Both of them in turn entrusted a true freshman quarterback, Shane Buechele. The two could not have made a more impressive debut (with a sizeable assist from veteran Tyrone Swoopes), and in doing so delivering hope to a fan base that has suffered through seven years of miserable quarterback play.
"We needed a win to get the program back in the spotlight," said Strong. "This is a win to get us back."
The 'Horns' overall youth on both sides of the ball still plagued them on many occasions while allowing Notre Dame to turn a 31-14 deficit into a 35-31 lead, but all in all it was a resounding statement that Strong has Texas heading in the right direction.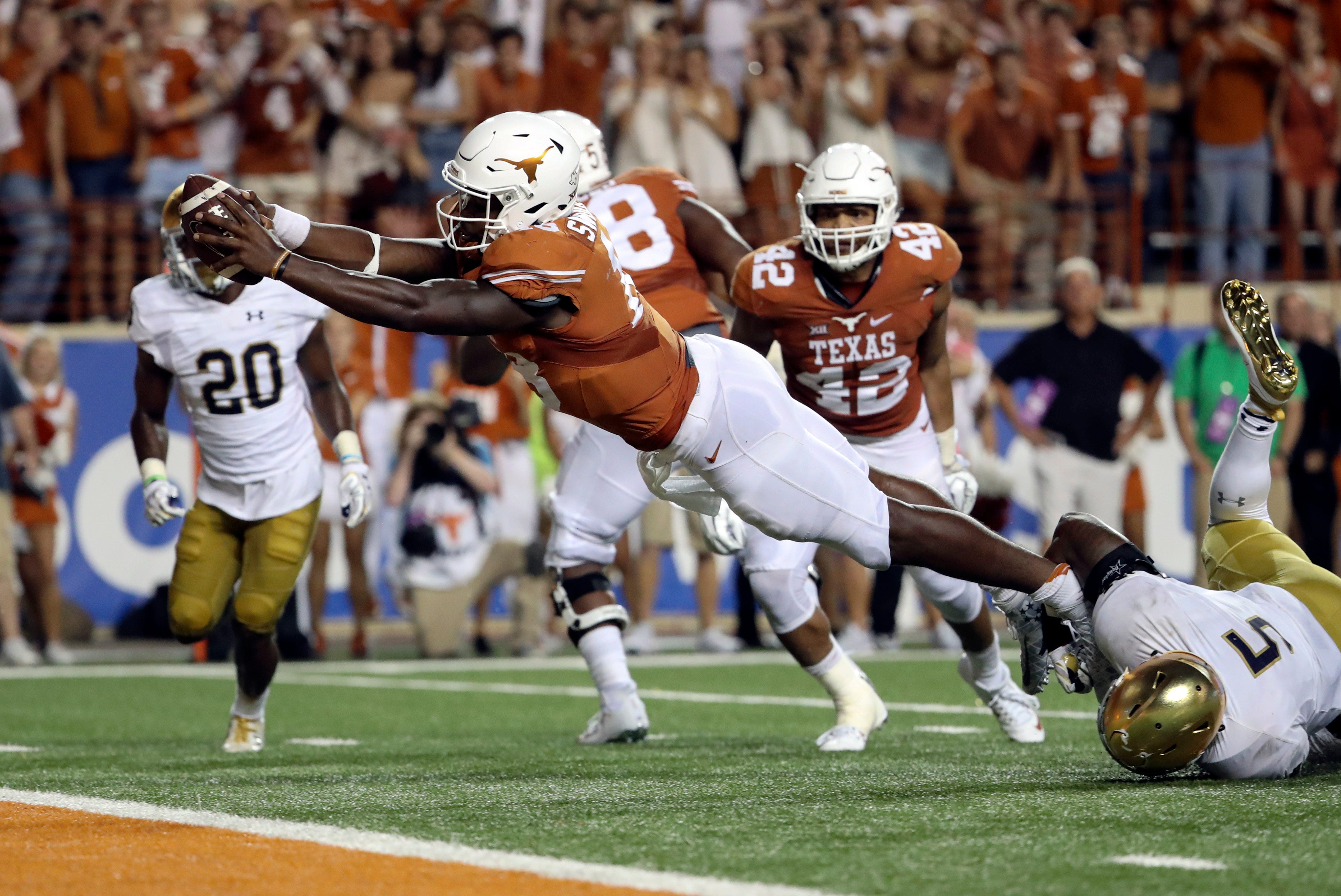 Before I start bagging on The Best Conference In College Football, note that its three Top 25 victories so far – Alabama over USC, Georgia over North Carolina and Texas A&M over UCLA – are two more than any other power conference. As for the rest of the league …
South Alabama beat Mississippi State, Southern Miss beat Kentucky and West Virginia drubbed Missouri. Arkansas beat Louisiana Tech by one point, Florida managed 24 points against UMass, Appalachian State took Tennessee to overtime and Vandy and South Carolina played a game of who can score less.
In other words, this is not going to be one of those years where six SEC teams show up in the Top 10 or 10 in the Top 25. Not that its fans won't make that case.
For those wondering how Urban Meyer would cope with losing Ezekiel Elliott, who himself succeeded Carlos Hyde, here's how: With two really fast dudes. Curtis Samuel and Mike Weber combined for 220 yards on 32 carries against Bowling Green. Not to be outdone, rival Michigan unveiled true freshman Chris Evans, who turned eight carries against Hawaii into 112 yards and two scores.
But you knew that. Louisville's dynamic sophomore quarterback threw or ran for eight touchdowns in the first half against Charlotte on Thursday. For those inclined to say, whatever, it's Charlotte, note that many FBS quarterbacks opened against patsies, and none of them produced eight touchdowns in a half.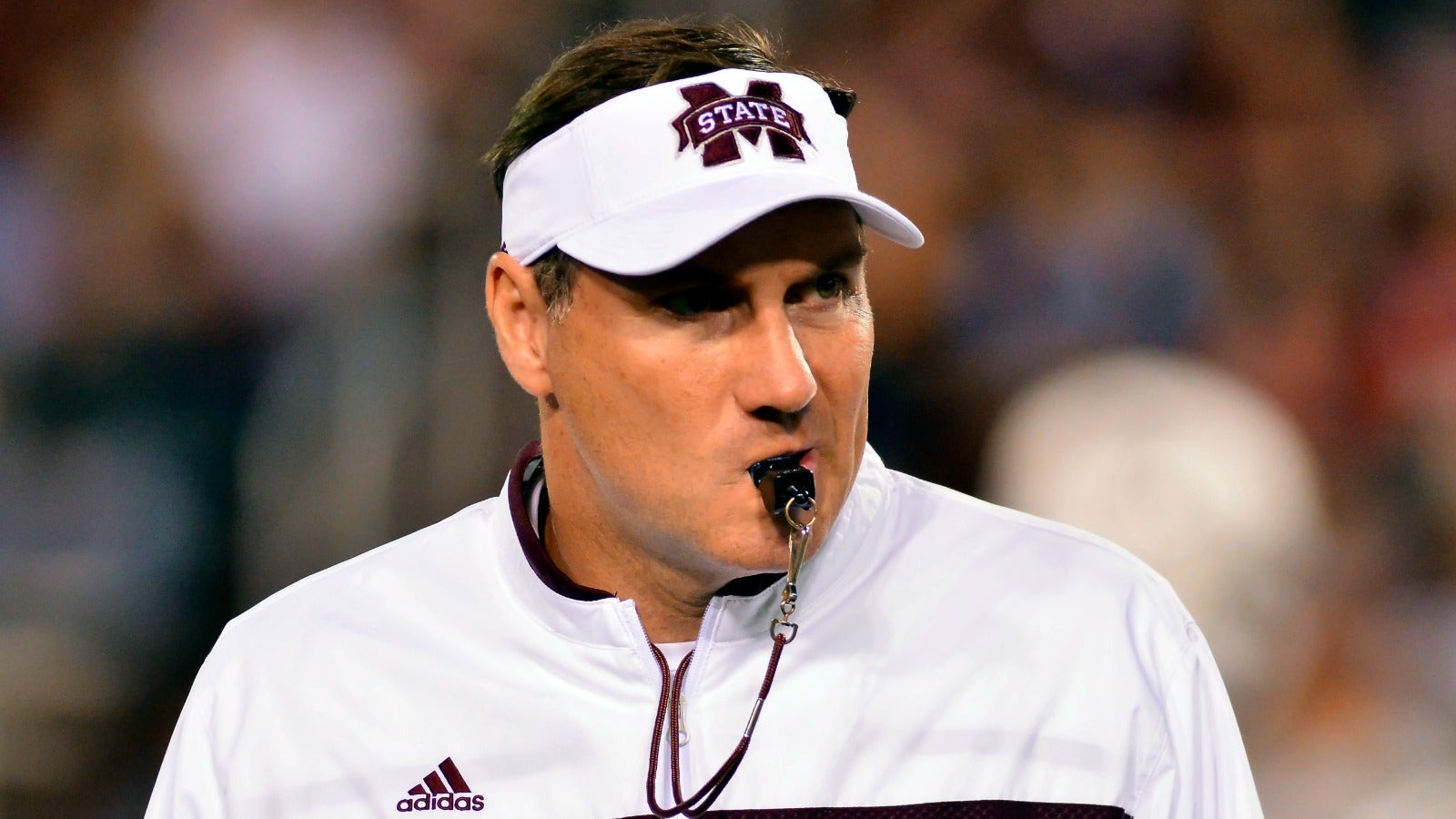 Eastern Washington's standout receiver shredded Washington State for 206 yards on 12 catches in his team's 45-42 upset. That brought his four-game career total against Pac-12 opponents to 40 catches for 716 yards and eight touchdowns. Yes, Larry Scott, he's a senior.
Needless to say, Week 2 is not quite the loaded a slate of Week 1.
Penn State at Pittsburgh (Saturday, Noon ET): The rivalry is back after a needless 16-year hiatus. Panthers star James Conner is back after a knee injury and battle with cancer. Penn State coach James Franklin could really use a win.
Arkansas at TCU (Saturday, 7 ET): Both teams got unexpected scares from their season-opening foes, including South Dakota State putting up 41 points against Gary Patterson's Horned Frogs. Both should bounce back and win some games.
BYU at Utah (Saturday, 7:30 ET): I honestly believe this has become the sport's nastiest rivalry outside of Alabama-Auburn, fueled in large part by the Utes' move up to the Pac-12 while the Cougars cross their fingers waiting on the Big 12. BYU will come in off a thrilling last-second win over Arizona.
Tennessee vs. Virginia Tech (Saturday, 8 ET): They're expecting 160,000 fans at Bristol Motor Speedway. That's a whole lot of people to watch a whole lot of three-and-outs.